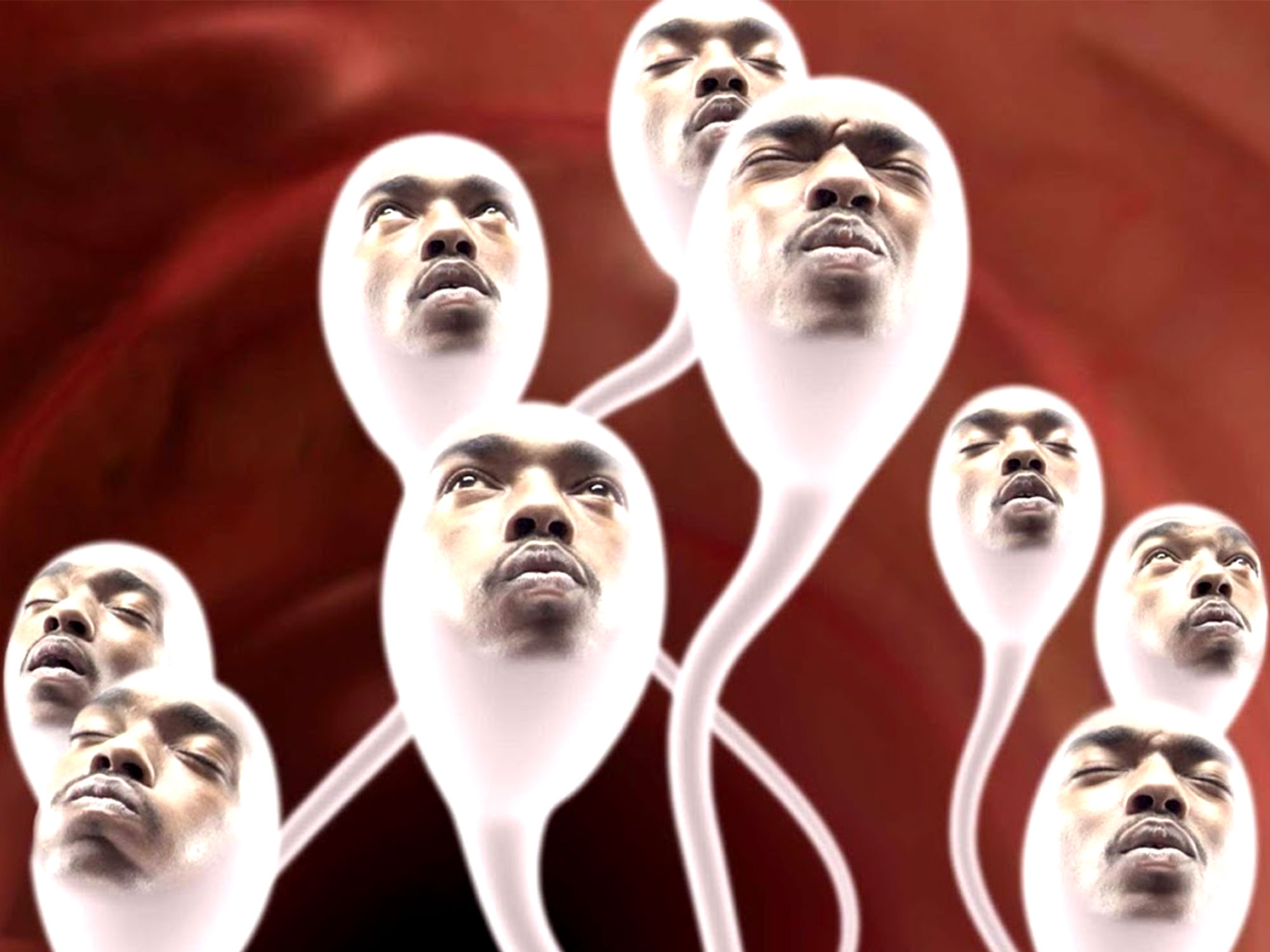 "How much do you think Michael Jordan would get for his sperm?" So begins the pointed political and satirical journey of Spike Lee's She Hate Me. Released in 2004, the film follows John Henry Armstrong (Anthony Mackie), a corporate whistleblower who finds out that the pharmaceutical company he works for is lying about having a cure for HIV and also to investors about their money. What might have been a fraught political thriller is actually a funny, sometimes ridiculous, yet ultimately insightful commentary on race inside American capitalism. So why was it largely shunned by critics and ignored by the public?
At this point in his career, Spike had fallen out of favour with American critics. They were done with him. Some decried "excess" and there is evidence of a lack of exposure to and education of a Black aesthetic in their writing. His flashiness, grandeur and emotional bell-ringing had begun to weigh on some, it seemed.
The conversational set-pieces of black atonement and action opposing a capitalistic system rigged against them were "misguided", according to Mick LaSalle of the San Francisco Chronicle, who would go on to say "scene after scene is fake, missing the point." Owen Gleiberman, writing for Entertainment Weekly, went so far as to call the film "racist." Of course, such conversations are all-too common in black homes and spaces across America, and if you have a problem with accepting their legitimacy then maybe you need to seek them out more.
The sight of Anthony Mackie in the lead role is a welcome one; then a rising star who had shined in Rodney Evans' Brother to Brother six months earlier. Again given the chance to carry a film (you can count on one hand how many times that has happened since), he portrays a character full of nuance, a character susceptible to the machine of capitalism, a character facing the pitfalls of becoming the absentee father stereotype while also raging against corporate white America.
He gets to be sexy in his love scenes, he gets to be funny with his friends, he delivers rousing courtroom speeches about corruption to a judge (played by Ossie Davis) and, above all, he gets to be free as a performer. Watching Mackie excel in a central role serves as a reminder that black actors in Hollywood are rarely afforded the opportunity to do so.
She Hate Me is about more than ownership, particularly in regards to how black people can make money off of their bodies without paying the price of climbing the white corporate ladder. Mackie becomes a sperm donor for lesbian couples in order to make ends meet after the corporate world turns its back on him, a set-up which gives us an unforgettable cartoon rendering of Mackie's sperm.
Another subplot tells the story of Frank Willis, the security guard (played here by Chiwetel Ejiofor) who found Nixon's spies at Watergate. Spike calls our attention to the fact that his life was ruined. The American media defiled his name, turning Frank into an enemy of the people. As a result Willis struggled to find work, as some organisations, such as Howard University, feared repercussions from the federal government if they hired him. Meanwhile, the crooks responsible for Watergate were found guilty two years later. Spike shows us how the media and public are predisposed to attack those who tell the truth rather than those exposed by it. Willis died in 2000 at the age of 52, destitute and homeless.
Why were critics – specifically white critics – so intent on ripping apart the supposedly "messy and muddled" (Stephen Holden, New York Times) narrative that Spike presented them? It has to do with a lack of exposure to black cinematic language, a lack of black artists to tell their stories, and a lack of imagination when it comes to Black aesthetic. If you've never seen its possibilities or refuse to accept that a black director could build on European aesthetics to create his voice, then what does that say about what we accept as "good cinema"?
What becomes, then, of a strong voice like Spike's? Here is an artist who has never been afraid to tell the world exactly how it is. The man who trashed Sal's pizzeria in Do The Right Thing, who let Denzel throw a basketball through another dimension in He Got Game, and ended BlacKkKlansman with a real-life white supremacist rally.
We love Spike because he is that loud voice, he will call to our better virtues. He is the one to call bullshit on America's systems of oppression, the systems he has lived and worked through every day of his life. She Hate Me may not be his best work but it is an unabashedly Spike Lee joint. History will try to tell us that this picture is no good. I refuse to accept that.
The post Why Spike Lee's She Hate Me deserves a second look appeared first on Little White Lies.