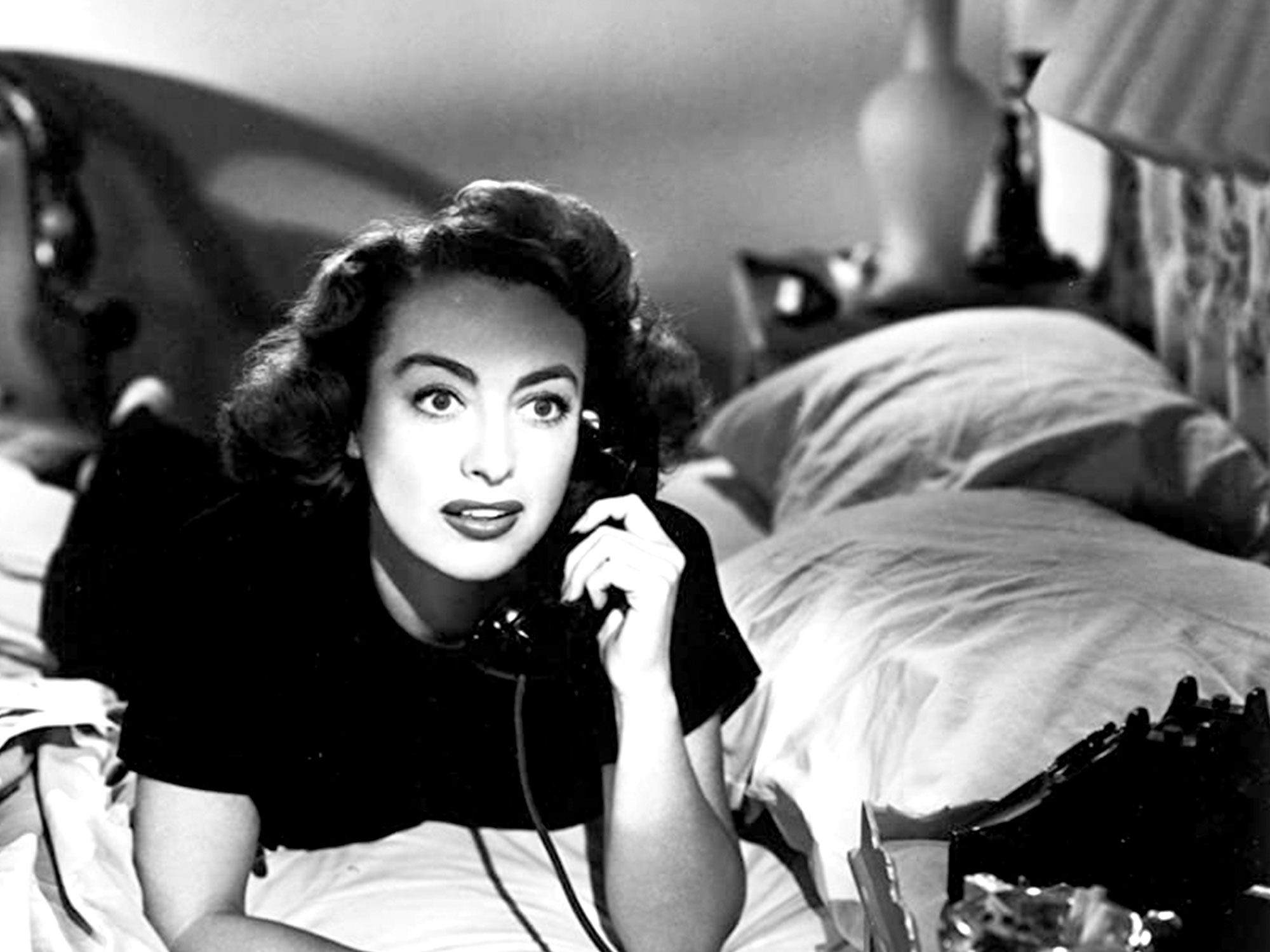 Joan Crawford moves into the light, just barely. Her eyes are boxed in by the surrounding darkness and her face framed by the shoulders of a man. What seems like a single light source reflects on her misty eyes as her late-light lover offers her, on a silver plate, everything she's been waiting for. "Come live with me and be my love," he tells her.
Torn between two men; a married big shot lawyer, Dan O'Mara (Dana Andrews) and an emotionally distant recently widowed veteran, Peter Lapham (Henry Fonda). With an established career and her own apartment, it's not that she needs to find a husband, but it's something she wants. Daisy Kenyon wants someone to choose her and love her above anyone else. Would she give it all up though, to make the world a better place?
Otto Preminger's film embodies nearly all the aesthetic trappings of the then-emerging film noir genre. Photographed in high-contrast black-and-white, a rainstorm is ever-threatening, and the locales, stripped of glamour, almost seem real. It's a film about the morally ambiguous, but unlike most films of the genre, there is no murder or heist, the only crime is an out in the open adultery. The drama, rather than mined from back-alleys and gin-joints, emerges from the problems facing adults in a world that seems to have lost its moral grounding. In a world of lost souls, the choice between right and wrong becomes more difficult to parse; the decision between the individual versus the collective not quite so obvious.
In many ways, Daisy Kenyon feels like an anomaly, a movie that skirts between noir and melodrama – all the while anchored by Crawford's performance. Not long after the success of Mildred Pierce, she had entered a new stage of her career. While she maintained her elegance, the roles she took on reflected her age; she was older and more established. Out of the shadow of the War, Crawford's characters suddenly had careers and ambitions. Crucially, Crawford never entirely shed her working-class edge.
Her large eyes and mysterious smile suited characters who sought to maintain a determined facade while revealing their true desires through the smallest gestures. Forty-two at the time she agreed to star in Preminger's film, Crawford was old by Hollywood's standards, yet no one was going to tell her she could no longer play ingenues. Women no longer felt as though they were merely wives or mothers, wanted to see their work and desires reflected on the big screen, and Crawford leaned into this growing demand.
A lifetime since it premiered, Daisy Kenyon still resonates in large part due to Crawford. Here is a woman who had it all but yearned to have more; in the process, finding herself torn between her own freedom and a struggle for what is right. Crawford elevates the film's relatively low stakes by embodying a woman who is willing to give up her small dreams to make the world better, even as that battle for good increasingly seemed like a distant or impossible reality.
The post Why I love Joan Crawford's performance in Daisy Kenyon appeared first on Little White Lies.