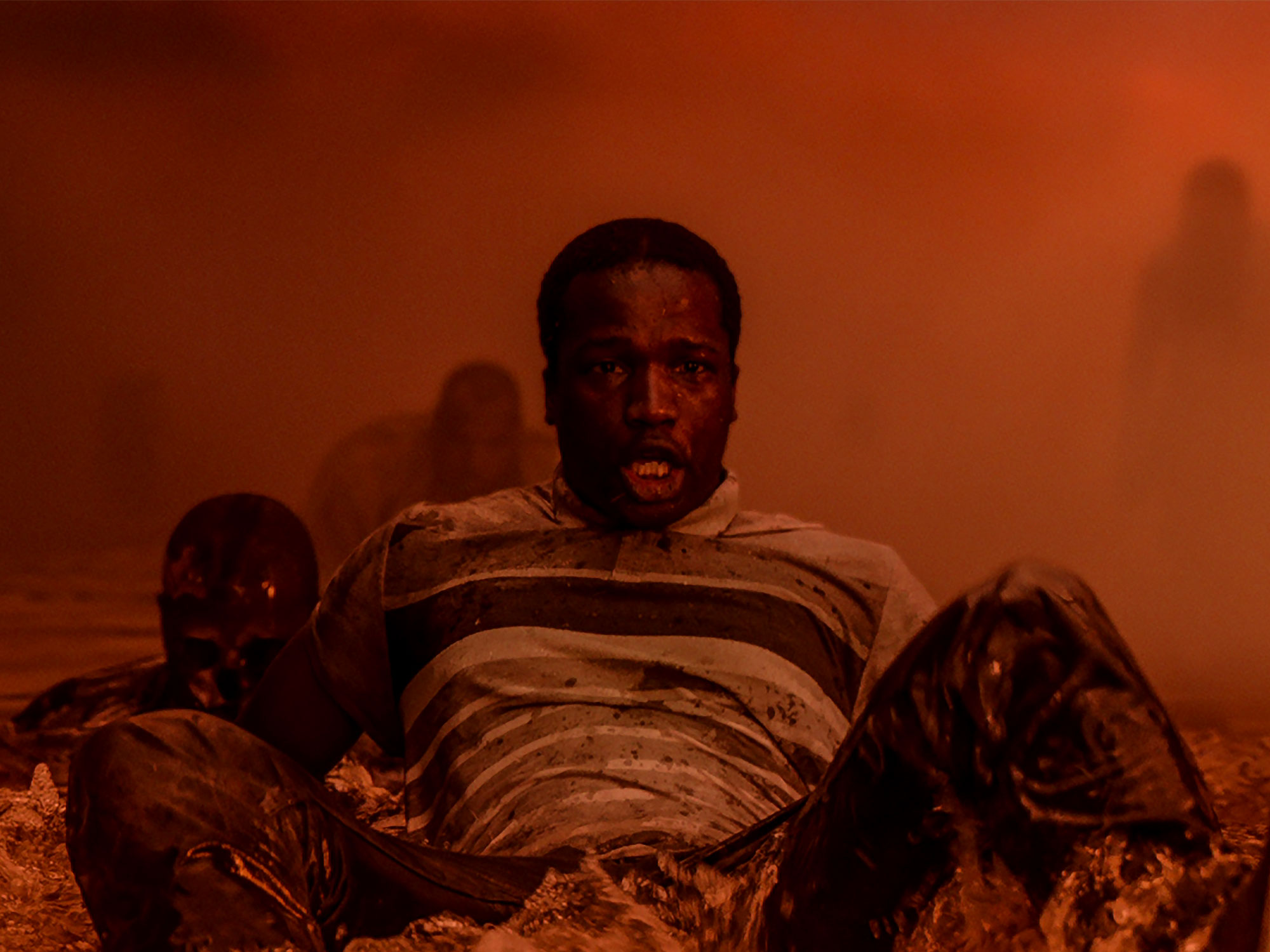 One in the handful of long-overdue reckonings that the UK film industry has faced over the past couple years concerns the presence of BAME characters onscreen and professionals behind the scenes. A diverse Britain should be reflected by a diverse cinema, and a new title coming online next month will contribute to that hopeful sea change.
The first trailer for Netflix's upcoming horror His House arrived today, adding a topical bent to the usual haunted house narrative. In this instance, a couple fleeing violence in South Sudan come to England in search of safety and a fresh start, only to discover that their government-provided housing contains unholy spirits that wreak malevolent havoc on the new inhabitants.
Ṣọpẹ Dìrísù (a featured interview in the newest issue of LWLies) and Wunmi Mosaku lead as the refugees standing tall against the supernatural terrors and the manmade traumas they symbolize, while the former Doctor Who actor Matt Smith portrays their unsettling case worker. The trailer suggests that the film will strike a balance between the neorealist details of immigrating with the miles of attendant red tape, and the occult nightmare of roaches, phantoms in the walls, and crumbling voids in the floor.
Writer/director Remi Weekes landed a distribution deal with Netflix even before his debut feature had garnered a warm reception at this year's Sundance. Signed to a big talent-agency contract soon after, we can expect news of a follow-up timed for maximum exposure around this one's Halloween-adjacent drop at the end of October.
Weekes is part of a new generation of Black talent shaking up the status quo in UK film, just as his film turns the well-trod clichés of horror on their head. Together, they'll make the business a richer and more varied world, with paths paved and ready for other horizon-broadeners to follow.
His House comes to Netflix on 30 October.
The post Watch the hair-raising first trailer for refugee horror His House appeared first on Little White Lies.