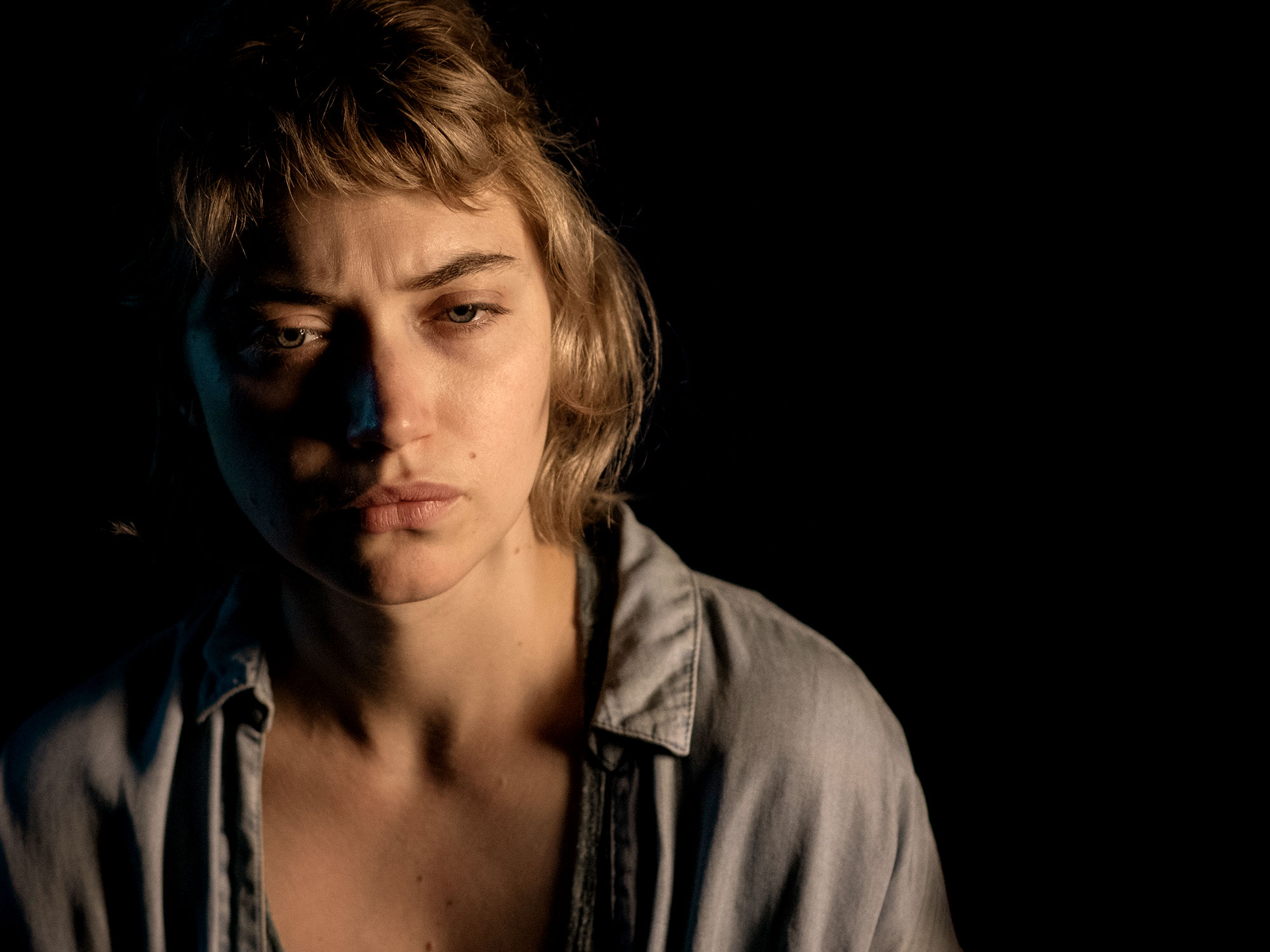 Few young couples trying to get on the property ladder will have a worse time than Imogen Poots and Jesse Eisenberg in Lorcan Finnegan's Vivarium. A hefty dose of post-millennial malaise is filtered into conventional family life as the duo are plunged into a hellish suburbia that makes the headaches of mortgages and deposits seem like bliss.
Finnegan swiftly tees up the nightmare as first-time buyers Tom (Eisenberg) and Gemma (Poots) meet Martin, a twitching, oddball estate agent played by Jonathan Aris. When he vanishes, they are trapped in a labyrinthine housing development named Yonder and tasked with raising a baby-like creature dumped on their doorstep.
In critiquing the monotony of a life many couples crave, much of the film's disquiet is amplified by the throbs of Kristian Eidnes Andersen's reverb-heavy score. Likewise the muted pastels of Philip Murphy's production design neatly craft a grim, supersized toy-town that's the last place you'd want to play happy families. And while that may sound eminently bleak, Finnegan and co-writer Garret Shanley do find room for some black comedy.
Eisenberg, who spends most of the film digging up the front lawn, is more rough-around-the-edges than previously seen and capably handles some of the more deadpan punchlines. Yet while his character remains thin, Poots comes into her own and shows real range as the reluctant mother of a child who is both kooky and creepy.
Just when Vivarium appears to run out of steam, it turns away from the daily grind to embrace body horror and sci-fi mind-bending, all held together by its female lead.
In presenting this cynical parable, many of the visual metaphors are certainly on-the-nose. Look no further than the opening scene of a nest making cuckoo bird, for example. Yet there is a pleasure in the film's bluntness that is undeniably effective and makes you see that Yonder may be closer to home than you might realise.
Vivarium is released on digital only 27 March.
The post Vivarium appeared first on Little White Lies.