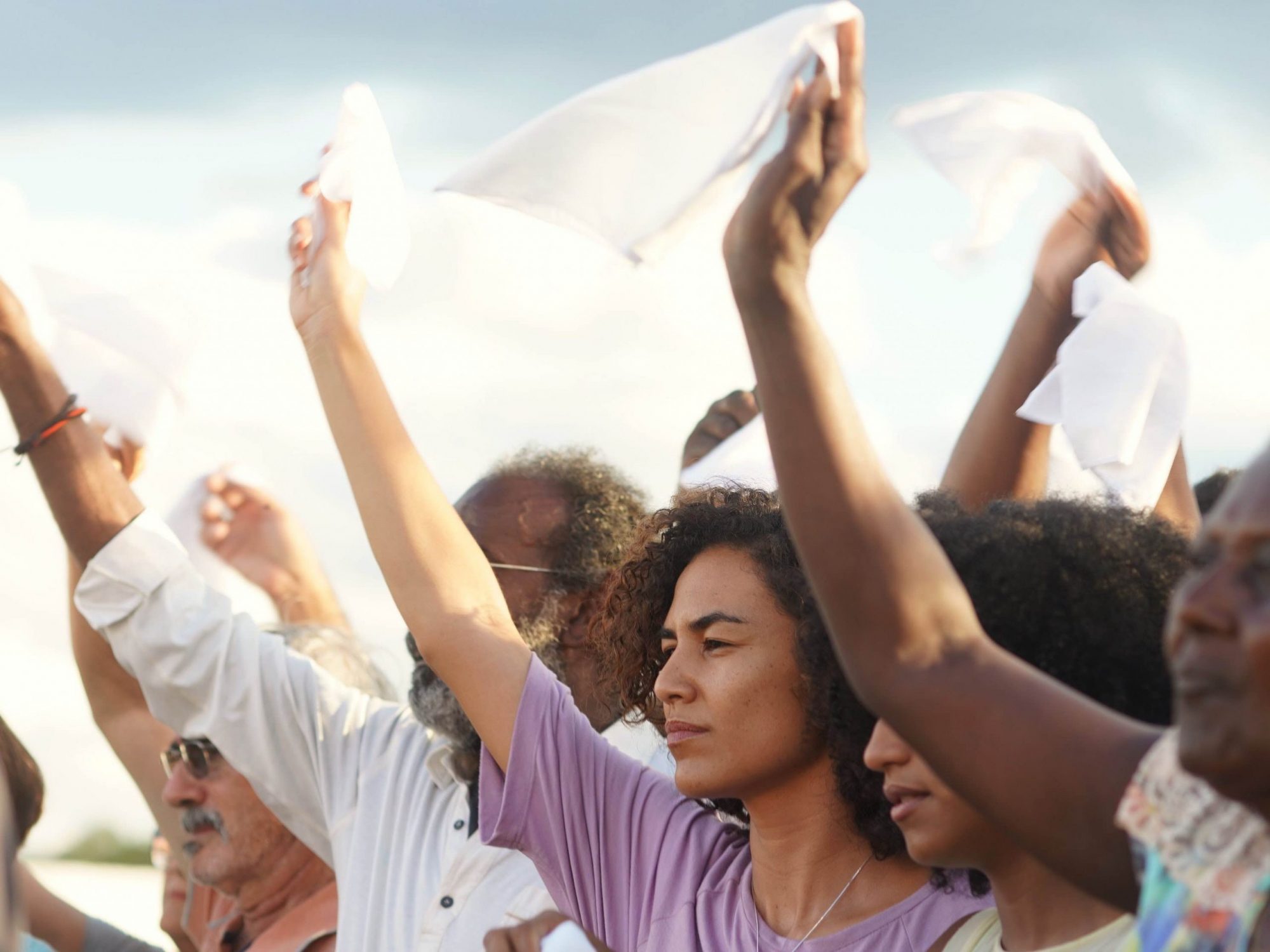 As many industries attempt to adjust to the rapidly, continuously changing reality ushered in by the coronavirus pandemic, outside-the-box thinking has been called for. The independent sector of the film industry in particular, not really a money-healthy business to begin with, has had to get resourceful to remain operational through this major global turbulence.
The decision-makers at Kino Lorber may have devised a stopgap solution with potential for life beyond crisis; it's called Kino Marquee, a streaming service that individual theaters can license as part of their own web site. Through it, their homebound customers can still see new titles too under-the-radar for the likes of Amazon to snatch up, and support temples to cinema as they hit dire straits.
It's a simple yet effective strategy: Kino's own site hosts the video, with each theater linking to the programming from their sites. When someone purchases a ticket for, say, Bacurau (one of the most well-known titles currently in rotation on the service), half of the price goes to Kino and half goes to the theater.
One would hope that the dip in profit-per-ticket will be balanced out by a greater number of users, currently left with no other options. Just like back in the before-times, each theater hand-picks which movies they'll show, and they run for a finite amount of time before getting replaced by something fresh. (A full schedule by theater can be found here.)
One hundred and fifty bricks-and-mortar cinemas have signed on, including the thinking man's arthouse chain Alamo Drafthouse, taking this from a gutsy experiment to something close to the next iteration of our status quo. The selections won't even be limited to Kino Lorber releases, with Magnolia placing their Romanian thriller The Whistlers right alongside other indies, imports, and documentaries.
The concept of a "virtual cinema," a former pie-in-the-sky novelty idea, has quickly hardened into a necessary reality. Kino Now already has competition; Alamo uses them to show Bacurau, for instance, but goes through competitor Film Movement Plus for Diao Yinan's The Wild Goose Lake, while Film at Lincoln Center works with distributor Grasshopper directly to stream their latest release Vitalina Varela.
All of which is to say that it's a messy economy, but for consumers, that means healthy competition. The world spins onward, we see new movies.
The post "Virtual cinemas" aim to take US arthouse theaters online – and into the future appeared first on Little White Lies.