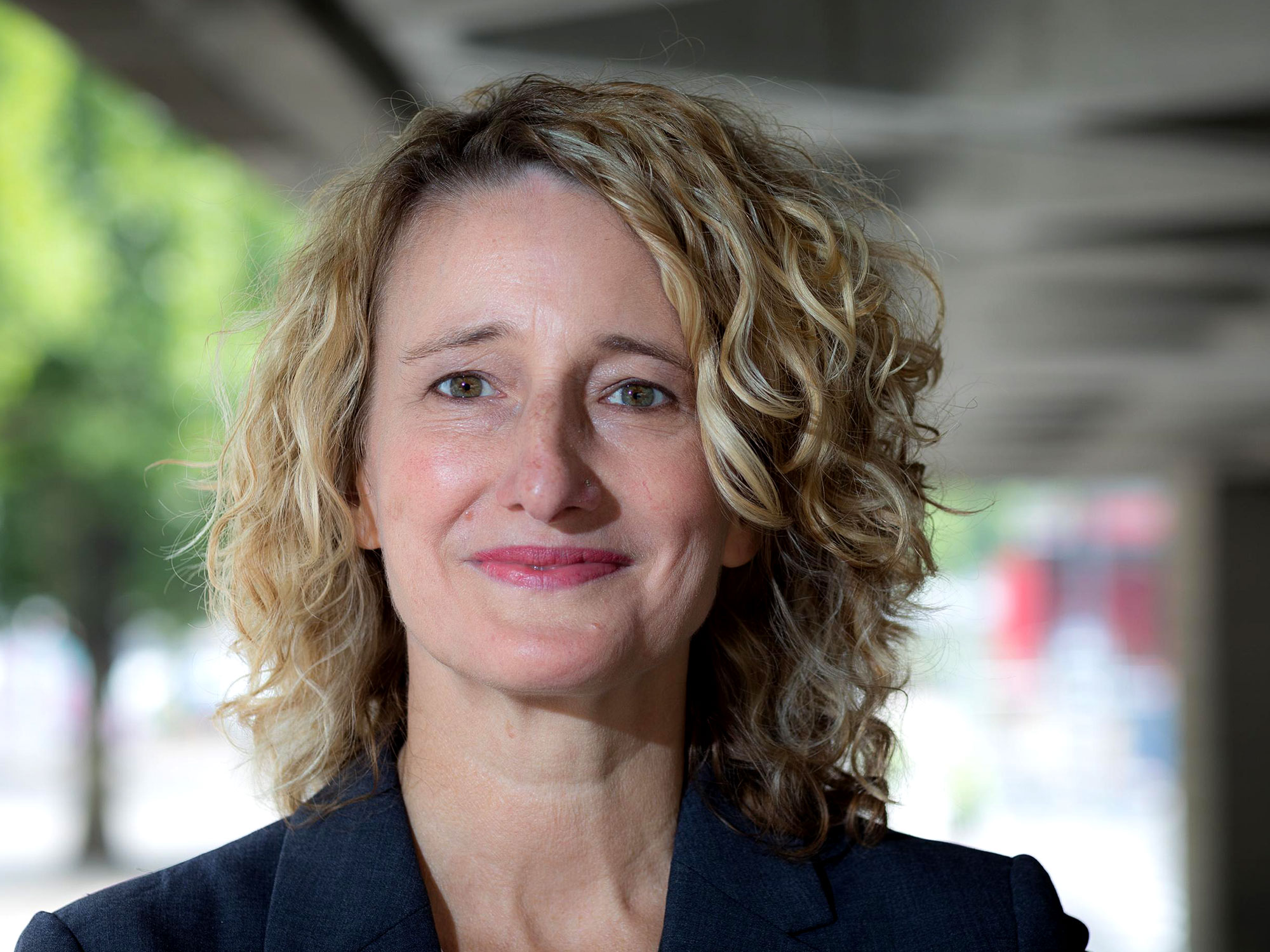 This year has presented an unprecedented challenge to organisers of film festivals around the world, with many major events – from Cannes to Toronto – being either cancelled of held virtually. That film fans in the UK will soon be able to access some 50 premieres, not to mention a whole host of free workshops and screen talks, is testament to the tireless efforts of BFI London Film Festival Director Tricia Tuttle and her team of programmers and event co-ordinators.
With the 64th LFF just a few weeks away, we caught up with Tuttle to find out what audiences can expect from the first ever predominantly digital edition, and how the festival has overcome the restrictions created by the coronavirus pandemic to create a fully accessible, truly UK-wide celebration of cinema. Here's what she had to say…
"Realistically, it would have taken a lot for us not to deliver some version of the festival, but arriving at the model that we ultimately have was really tricky. We went through countless versions of the festival trying to work out different financial models, different ways we could ensure audiences had access. We realised that with cinemas operating at 30 per cent capacity, audience access would be severely limited; we knew that we needed to do something to make sure that audience could still see these great films. We're a public-facing festival, so that virtual premiere element became even more important, but also getting audiences back into cinemas was really important in us figuring out how the model was going to work this year.
"We're working in partnership, in new ways, with some great independent cinemas around the country and in London to be able to provide that access in cinemas, on the big screen, which is such a crucial part of the festival's DNA. Outside of London we're working with the Fan Hub Leaders which are part of the Film Audience Network funded by the Lottery via the BFI. These are important cinemas and cultural hubs across the UK, from Glasgow and Belfast to Sheffield, Manchester, Bristol… It's a genuinely UK-wide festival. We're also working with venues that we typically partner with in London, albeit in a slightly different way than in previous years; it's much more of a partnership rather than a takeover.
"The BFI Southbank is our home – it's where the festival team is located – but it was important for us this year that it not feel like the festival was still happening at the BFI Southbank as usual with different versions of it being rolled out elsewhere. It really is a de-localised event this year – the experience you have at the BFI Southbank will be very much like the experience that you will have at HOME in Manchester, or the Watershed in Bristol, or Chapter in Cardiff…
"It's been hard for us, as it has been for a lot of independent cinemas and filmmakers and businesses, but one thing that I feel really positive about is that all the things that matter to us – audience access, creating greater UK-wide access to the festival, the overall expansion of the festival programme – we've been able to achieve. Lots of the goals that we set out for ourselves have been met, and it feels great to present a new model where we've been able to find creative solutions to many of the challenges and obstructions of the year.
"Our new strand if called LFF Expanded, and it really will be in the future an expansive space for programming – you might have live cinema performances, you might have VR, you might have digital art exhibitions. The idea is to actually get people out of cinemas and get them engaging with digital screen-based arts in a different way. This year, like everything in the festival, we've had to adapt our plans. We've created almost like a virtual museum where you'll be able to see 20 new virtual and mixed reality projects, 360 filmmaking projects. The best way to experience these will be if you have an Oculus Quest or tethered headset at home, but we're also going to have a portal at the BFI Southbank which is free to access, where you can book in and explore this virtual platform. I'm really interested in where filmmakers and visual artists are going with this technology.
"There's so many things I'm looking forward to at this year's festival, but one film I think everyone should see just because it's so uplifting is Herself by Phyllida Lloyd. It's co-written by Clare Dunne who also stars in the film, and it's just such a moving and hopeful story about a woman who leaves an abusive relationship, takes her two daughters with her and builds her own house. It's exactly the kind of thing that I think people need to see this year."
The 64th BFI London Film Festival runs 7-18 October. Explore the full programme here.
The post Tricia Tuttle on what to expect from the 64th BFI London Film Festival appeared first on Little White Lies.