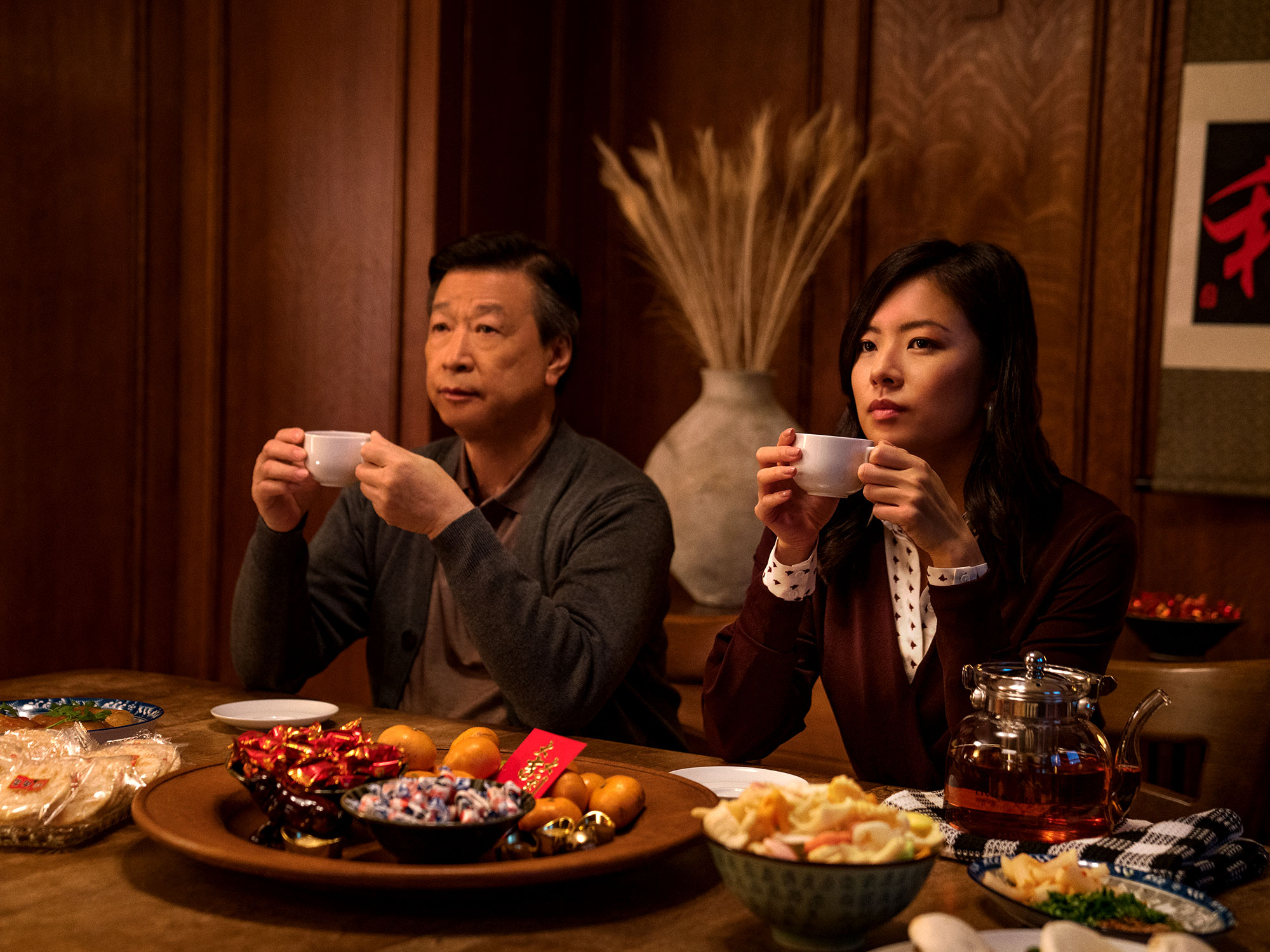 Tigertail really wants you to know that it's a sad movie. Melancholic violin music plays as characters wash dishes with a grimace on their faces, peer through semi-shuttered window blinds forlornly, and eat dinner alone. Theoretically, these mundane movements should be swollen with feeling. But Alan Yang's debut feature punches below its weight, never quite reaching its emotional heart.
It's unfortunate, because the film carried a lot of promise for audiences hungry for diaspora narratives that are few and far between. It is clearly a deeply personal one for Yang. In an interview with Vulture, the director revealed that the film's premise was inspired by his father's life as a factory worker in Taiwan. His father worked on the script with him, translating the English into Taiwanese and Mandarin.
Tigertail has plenty of promise and ambition. It flits between locations and timelines, tracking the course of Pin-Jui's (Hong Chi-Lee in the past, Tzi Ma in the present) life, from the grassy fields where his grandmother raised him in Taiwan, to the sugar factory where his mother labours over dangerous machinery, to a tiny apartment in New York where he moves in with his stranger of a wife Zhenzhen (Li Kunjue), and to the present day. The themes that Tigertail deals with are fraught: love, migration, class mobility, family, and language as home.
The conflicts are there, but they sit on the surface expecting someone — anyone but the film itself — to draw out their tensions. Scenes that require drama are starved of it, and scenes that don't are overfilled. Why do we spend a dialogue-less 30 seconds on Angela's (Christine Ko) break-up with her fiancé, but we spend over a minute watching Pin-Jui lock up the same convenience store, over and over again?
Maybe it's the flat dialogue. Yang's script faces the same problem the director had in Master of None; lines feel like they were born out of a simulation, instead of reality. Sure, they get us from point A to point B, but they're awkward and stilted and lack identity. They could be slapped onto any person. As a result, the characters are shadows of what they could be. They don't exist outside of their sadness, or archetypes, or their conflicts. And their conflicts were already unexplored to begin with.
That's not to say that Tigertail is an irredeemable movie. There are plenty of tender moments which breathe life into the film: a languid dance between Pin-Jui and an ex-lover set to 1950s Chinese pop; a camera pan over Pin-Jui's grandmother's home, now crumbling and overrun with wild flora.
The most interesting part is when we get a sense of Zhenzhen's interiority, which unfolds naturally on the screen. "I actually come to the laundromat with small loads just to see other people," Zhenzhen says to the first Taiwanese person she meets after moving to America. There's a brief pause, until the woman breaks the silence. "Wow, how tragic!" her friend says loudly and sardonically. It's a genuinely funny gut-punch – one that hits a little too close to home for this movie.
Tigertail is released on Netflix on April 10.
The post Tigertail appeared first on Little White Lies.