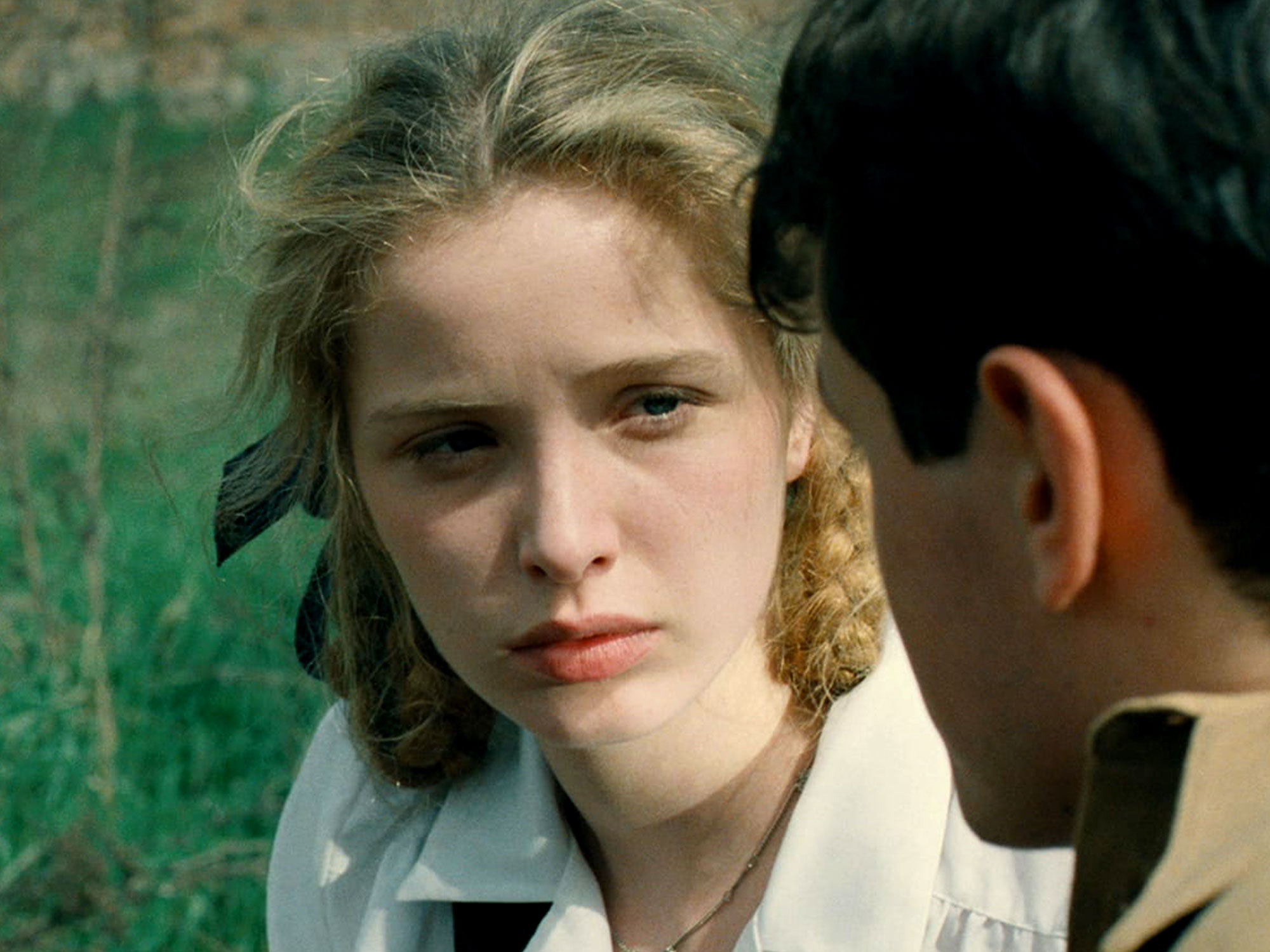 Another month has begun, and with it comes a flood of fresh streaming titles to slake the thirsts of a public held captive in their own living rooms by the threat of coronavirus. In particular, US cinephiles know that the first of the month means a rotation of new content into the Criterion Channel's eclectic library, and this latest batch of selections puts a shattering Polish classic right in America's living rooms.
The unspeakable horrors of war and genocide have experienced an unsettling spike in popularity over the last year or so, from the faith under fire of Terrence Malick's A Hidden Life to the recent restoration of Come and See to the upcoming release of punishing Holocaust epic The Painted Bird. Fitting squarely into what feels crass to call a "trend" would be Agnieszka Holland's now widely-available masterpiece Europa Europa, an additional entry in the hyper-specific "young man's episodic odyssey through inhospitable Nazi terrain" micro-genre.
The 1990 film adapts Solomon Perel's memoir published the year prior, a shocking account of the atrocities he witnessed as a Jew hiding incognito among the Hitler Youth forces. Holland spares no expense to communicate the extraordinary degree of suffering Perel endured during the time he spent as "Jupp," Hitlerjugend on the rise; he's shown the mutilated bodies of his people, forced to fire upon the innocent, bred to hate. Around every turn, there's sexual humiliation or anti-Semitism in which he must enthusiastically participate or, worst of all, the threat of being discovered and summarily sentenced to death.
He survives his circumstances one at a time, narrowly scrambling from peril in Germany to peril in Poland to peril in the Soviet Union and back. His journey is rich with dark irony; a eugenicist's certainty in his ability to sniff out Jews by his own broad stereotyping leaves our ambiguously-featured Solomon safe, and a comely girl (Julie Delpy) falls for Solomon even as she extols her hatred for everything she doesn't know he stands for. What initially looks like a dreaded exposure when a man walks in on a bathing Solomon and sees that he's circumcised turns into something sadder and more delicate when the man reveals that he's also hiding – as a homosexual.
There's almost something Gumpian in the way that the thread of history wends in and out of the plot, as Solomon stumbles through Kristallnacht, Operation Barbarossa, and the capture of Stalin's son. Holland widens her scope to capture the complete sweep of crisis, and clarifies just how absurd Solomon's place in it really is by constantly dealing him accidental successes. In spite of himself, he rises up the Nazi ladder, exposing the fundamental absurdity of a fascism that unwittingly champions that which it claims to despise.
But there's no humor in these grim curlicues of fate. Holland visits the full force of misery upon her audience, and more importantly, her work passes the Holocaust-movie smell test of finding meaning for that misery. Depicting such extreme realities presents the dual pitfalls of overweening sentimentality or sadism for its own sake, and Holland evades them both by foregrounding the individual, human toll.
We understand the value of Solomon's life, not only because this is a real man's real struggle, but also because he's responding with the fear that we would. He's neither hero nor casualty, depicted as an old man (played by the actual Solomon Perel) in the final shot, calmly singing from his new home in Israel. Living a long, normal, content life is his victory. Evading his moment, freeing himself from his extraordinariness, becoming an average Jew again – that's plenty.
The post This streaming pick finds hope in the suffering of war appeared first on Little White Lies.