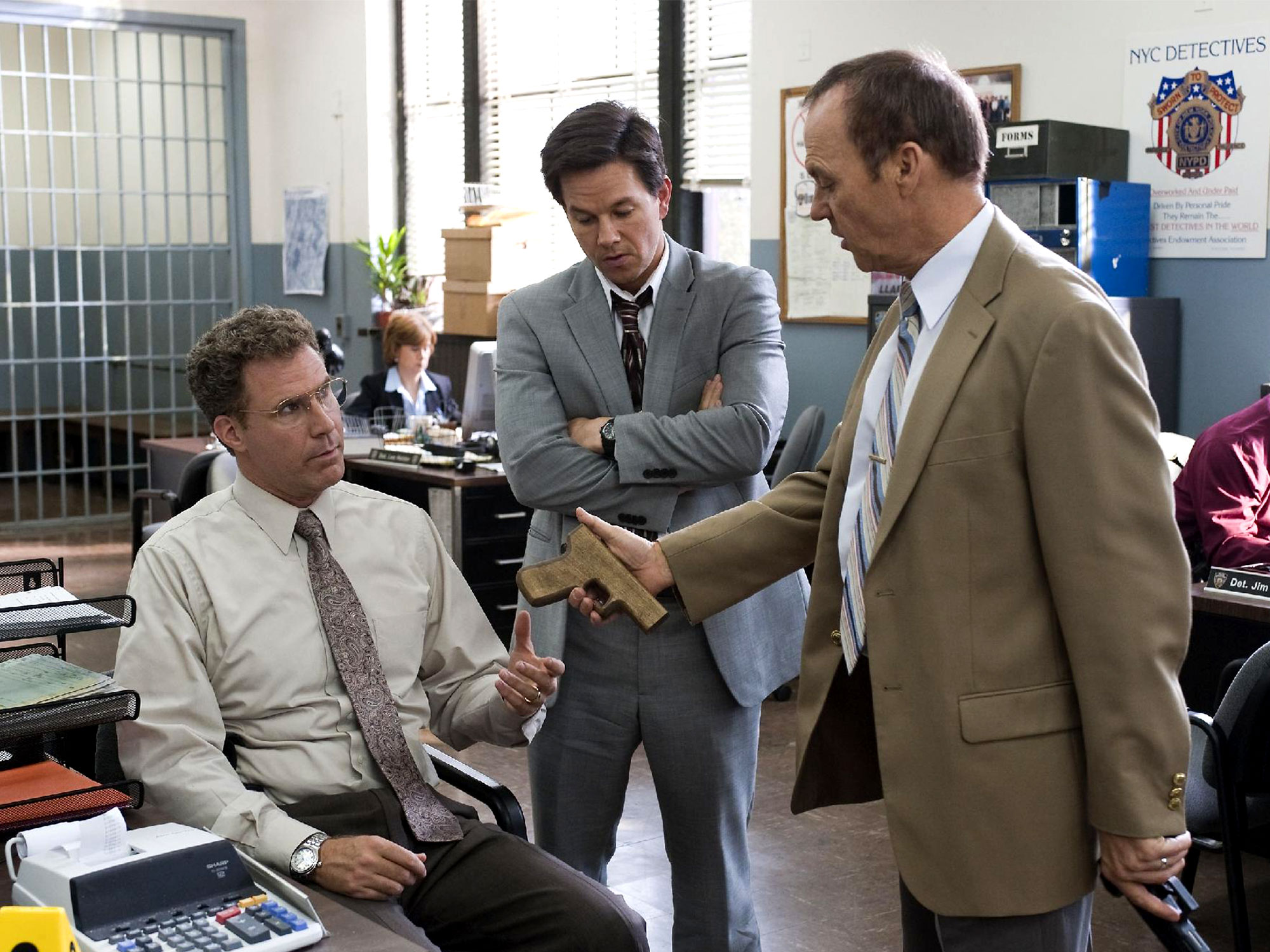 "I think that movie is maybe the hardest I've laughed on set," says director Adam McKay, reflecting on 2010's police farce The Other Guys. "There were times when I was sore at the end of the day from laughing."
A decade may have passed since McKay teamed up with Will Ferrell and Mark Wahlberg for this popular buddy comedy, but the memories of the experience are still fresh. Having helmed Anchorman, Talladega Nights and Step Brothers, McKay was certainly no stranger to striking comedy gold. As the 2000s drew to a close, however, the director saw an opportunity to use his brand of humour to send a serious message.
"The idea was always this old conception of justice and cops," McKay reveals. "We think of cops chasing down drug dealers and breaking up smuggling rings but who cares about that any more with the whole financial system collapsing and white collar criminals stealing billions of dollars?" It was this timely conceit that inspired McKay's fourth film collaboration with Ferrell, an action comedy centred around two mismatched detectives who stumble onto a big case.
Yet while the gung-ho Terry Hoitz (Wahlberg) is keen to do whatever it takes to ensure justice is served, it's the more-boring-than-beige Allen Gamble (Ferrell) who holds the key to bringing down the bad guys. "We were trying to make it out like the new hero is the paperwork guy who loves to dig into the numbers," says McKay. "Wahlberg's [character is] obsessed with catching drug dealers, having shoot-outs and fighting; his view of law and justice is kind of a dinosaur."
Fronting McKay's comedy-with-a-conscience was an unlikely but fruitful pairing. After a brief exchange during a skit at the 2007 Academy Awards, McKay noticed a chemistry between Ferrell and Wahlberg that he was keen to mine. "We had dinner at a little Italian restaurant and the two of them just made me laugh. They're very different people, but both of them just made me laugh the whole night."
Of course, the funny man-straight man combination is nothing new in Hollywood, and in Wahlberg McKay saw someone who could more than hold their own against a comedy heavyweight. "We knew from hanging out that Mark was funny and confident, he wasn't going to be hugging the lines, and sure enough when we got into it there were a bunch of lines that ended up in the movie that he improvised. The joke that Allen's wife, Sheila, played by Eva Mendez, is beautiful and Wahlberg's character becomes obsessed with her, he kept improvising lines on that. At one point I was like, 'Are we doing this joke too much?' Then I got into the edit room and was like, 'Nope! I want to see more of it. He was a natural."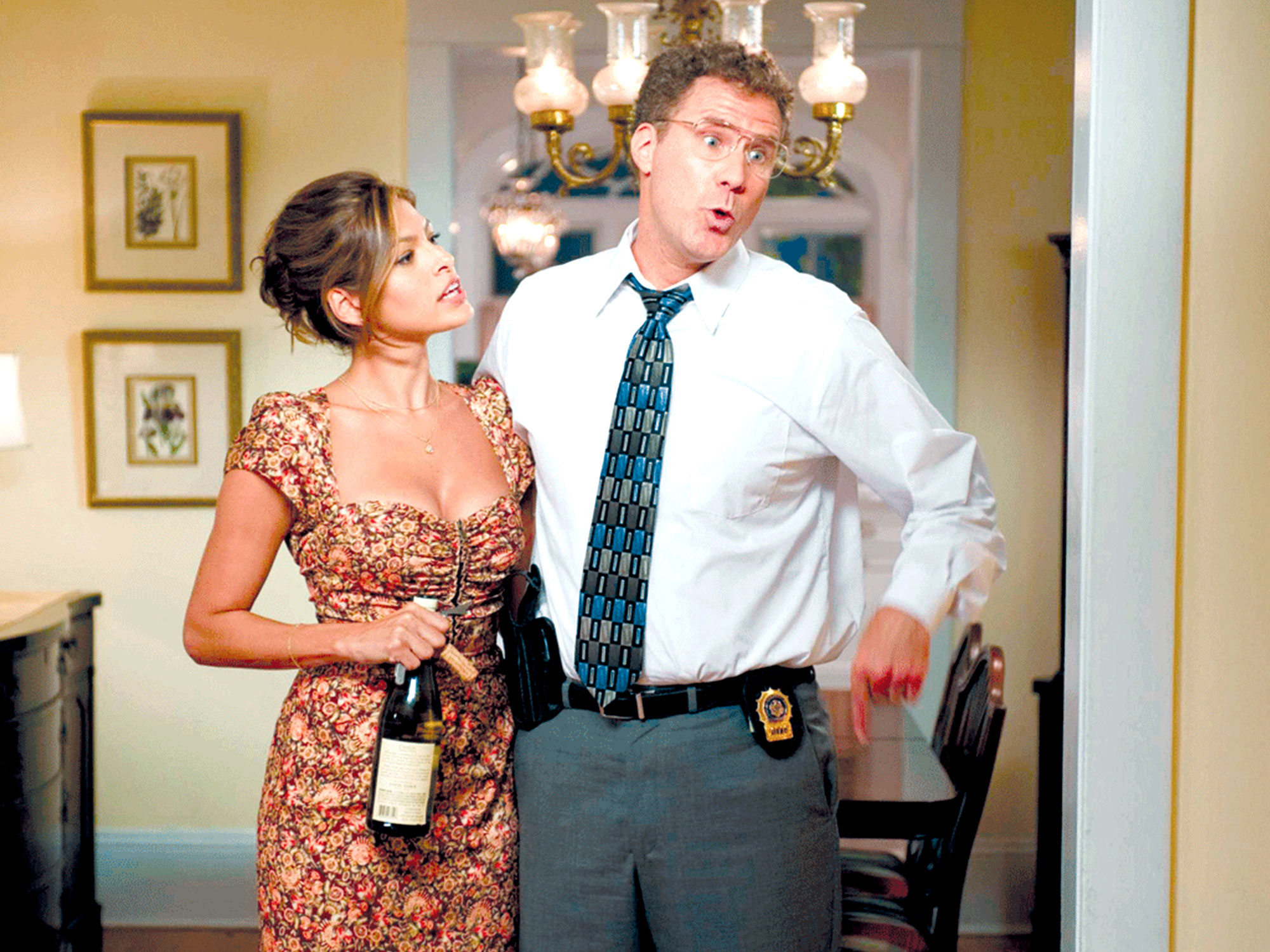 While The Other Guys became McKay and Ferrell's most technically ambitious outing to date, the duo didn't let the well-trodden framework of the buddy cop genre impair their style. "The idea was to play it real," says McKay, "even though there are crazy beats in it, like when we learn about Allen's past, how he became a pimp without knowing he was a pimp. There's absurd stuff, but the idea was to play it more real than the other movies we've done."
It also provided Ferrell with the opportunity to play a more introverted character. "I love seeing Ferrell play it straight. One of my favourite exchanges is when Allen gives Wahlberg's character an FBI coffee mug that says 'Female Body Inspector'. Those are my favourite kinds of scenes.
Indeed, McKay's love of mixing absurdity with the banal resulted in many of the film's most memorable moments, such as one heated back-and-forth between Terry and Allen that takes a wild detour. "I was like, "Tell him you're a lion,' and we just started kicking it around," says McKay, who admits he has a habit of yelling increasingly out-there alternative lines from behind the camera. "Will started to play around with it and we just logically kept taking it further. That's how we approach everything." Does this 'anything goes' attitude make it tricky knowing when a scene is wrapped? Not so much, says McKay. "The worst case scenario is you don't use it in the edit room."
McKay had so much fun on set, he eventually found himself in front of the camera, making a scene-stealing cameo as the leader of a group of homeless men. "The key to Dirty Mike and the Boys was actor Rob Huebel, who was at the impound telling Allen what happened to his car," McKay explains. "Allen's an old-school cop and loves his little Prius, so the joke became, what is the worst thing that could happen to it? Rob's a great improviser and he came up with a line about a soup kitchen. We were all laughing so hard I was like, 'We've got to see Dirty Mike and the boys,' and I think it was Will who said, 'You've got to play Dirty Mike.'"
Then there's the cherry on the comedy cake: a hilarious turn from Michael Keaton as Gene Mauch, the police captain and part-time Bed Bath & Beyond manager. "The second he showed up, he was just the best," McKay recalls. "He improvises, he's funny, every take is good – he's the greatest guy. There's so many takes of him improvising that didn't make it into the movie. My favourite scenes are when he confuses his police job with his managing of Bed Bath & Beyond, and when he quotes TLC without realising he's doing it."
The Other Guys end with an in-credits infographic loaded with sobering stats, yet on release many viewers seemingly missed the point. "I was trying to make the entire movie an allegory for the financial crisis," says McKay, "then the movie came out and no one cared. All of mine and Will's broad comedies were trying to deal with an element of how America was falling apart. With Anchorman it was sexism and how the news was becoming pure candy; Talladega Nights was about American pride and Red States. With The Other Guys, it was supposed to be obvious]because the financial crisis had just happened."
It was at this point McKay decided to double down, embarking on a path that ultimately led to him directing 2015's housing crisis dramedy The Big Short and 2019's Dick Cheney biopic Vice. "My feeling was, 'Alright, we've been doing broad comedies for a while calling it out, maybe I need to work on one that's explicitly about it. The Other Guys was definitely a bridge."
The post "There were times when I was sore from laughing" – Adam McKay on The Other Guys at 10 appeared first on Little White Lies.