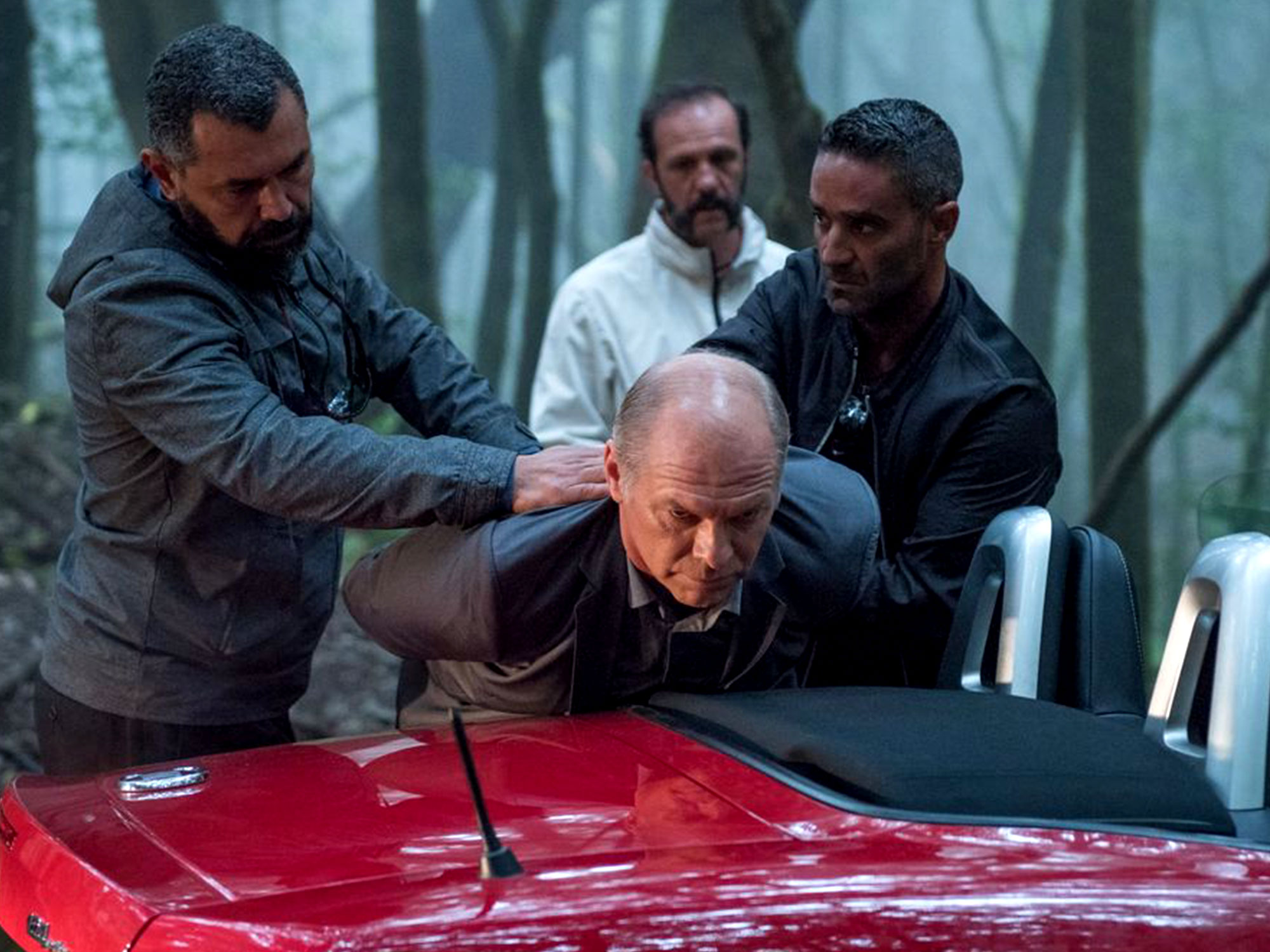 Yes, you may have been one of the founding fathers of the Romanian New Wave way back in the mid 2000s, but at the end of the day, you've got to get paid. Corneliu Porumboiu has long been a darling of the festival circuit, courting wholly deserved reverence in cinephile circles for his acerbic takes on political history (12:08 From Budapest) classical genre (Police, Adjective, The Treasure) and the beautiful game (The Second Game, Infinite Football).
His new film, The Whistlers, sits in that second category, and sees the industrious writer/director take a turn for the pointedly commercial. This one didn't only made its initial bow in competition at the 2019 Cannes Film Festival, but it's also as slick, sleek and smooth as a box-fresh Mercedes Benz.
Cristi (Vlad Ivanov) is a surly Bucharest-based detective who doesn't quite know which side his bread is buttered. He is under heavy scrutiny from his colleagues and superiors as he is suspected of maintaining an underhand connection with a dodgy mattress salesman who is hiding €30 million from both the jackal-like cops and crew of gangsters based out of La Gomera in the Canary islands.
Despite playing it dumb, Cristi – like any noir anti-hero worth his salt – remains one hot step ahead of painful, humiliating death, but in order to fully endear himself to the gangsters, he must spend a quaint summer in their company learning an ancient whistling language that allows for undetected communication over long distances.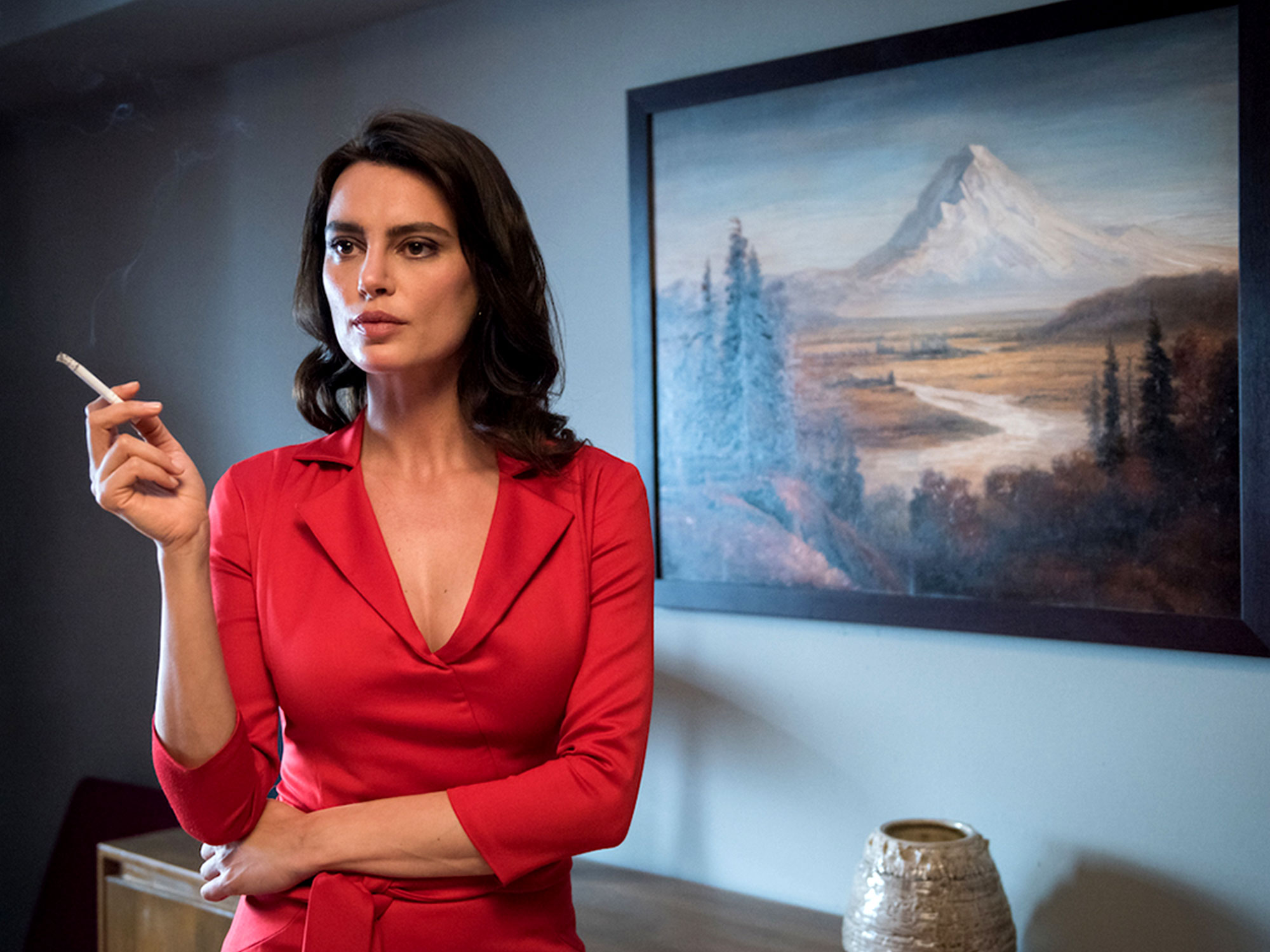 It involves scrunching up your index finger, shoving it in your mouth, blowing and, after some practice, emitting a sound that's not unlike syncopated birdsong. It's a funny ploy to have modern criminals look back to more rudimentary forms of communication in order to foil the modern surveillance state, it's just a shame that the whistling elements form such a minor part of the narrative.
Were you to replace the whistling with 2-way radios, it's hard to see how it would make difference to how this constantly jack-knifing story plays out. That's not to say the film doesn't work: on the contrary. It's a ripping, tightly plotted policier which manages to delve into the lives of a varied ensemble of chumps, patsies, molls and innocents.
The men are largely brutish and vulgar, but Cristi eventually finds himself under the noxious influence of three strong women: his manipulative, casually repressive boss Magda (Rodica Lazar); his ageing mama (Julieta Szönyi); and statuesque manipulator Gilda (Catrinel Marlon). Despite the film's outer-gauze of high seriousness, it initially feels as if Porumboiu is playing all this for laughs, with a few inspired comic flourishes in the early stages appearing to set the tone.
Yet all eccentricity (as in, the stuff that makes a film like this seem unique) falls away as all focus is given over to making sure all the double and triple crosses pan out. The turning point is a gag which sees all the mobsters hatching plans in a spacious, gallery-like building, and they're disturbed by an American film director in the midst of location scouting – it's a punkish V sign flipped at dumb US genre cinema, yet when this film ends up amounting to not very much at all, the joke seems to be on Porumboiu.
The post The Whistlers appeared first on Little White Lies.