This story is part of Creative Resilience, an editorial series produced in collaboration with Squarespace.
---
"The process can start with just a texture, or with just a building, or a sense of place." I'm standing with production designer Bobbie Cousins on the corner of Grafton Street in London's Somers Town. "Sometimes there's a script and sometimes there isn't," he says, "either way, it's about exploration, about delving into the ideas through the surfaces of things. I then go away and piece together a texture – and that then becomes a colour palette, or a sketch of a set."
The design process for Bobbie Cousins often begins with immersing himself in a location. The layered textures of Somers Town are particularly evocative.
Somers Town is a textured neighbourhood through which, even if you're a native Londoner, you probably haven't passed. It's tucked to the east of Euston Station, to the north and the west of St Pancras and the British Library, and south of Camden. It's one of those increasingly rare London corners where time and the process of gentrification appears to have frozen. "When I come across a place like this," says Bobbie, "there's some kind of shift in me, and I start thinking of story and character. There's something about the juxtapositions, the strangeness of discovered places, that I love."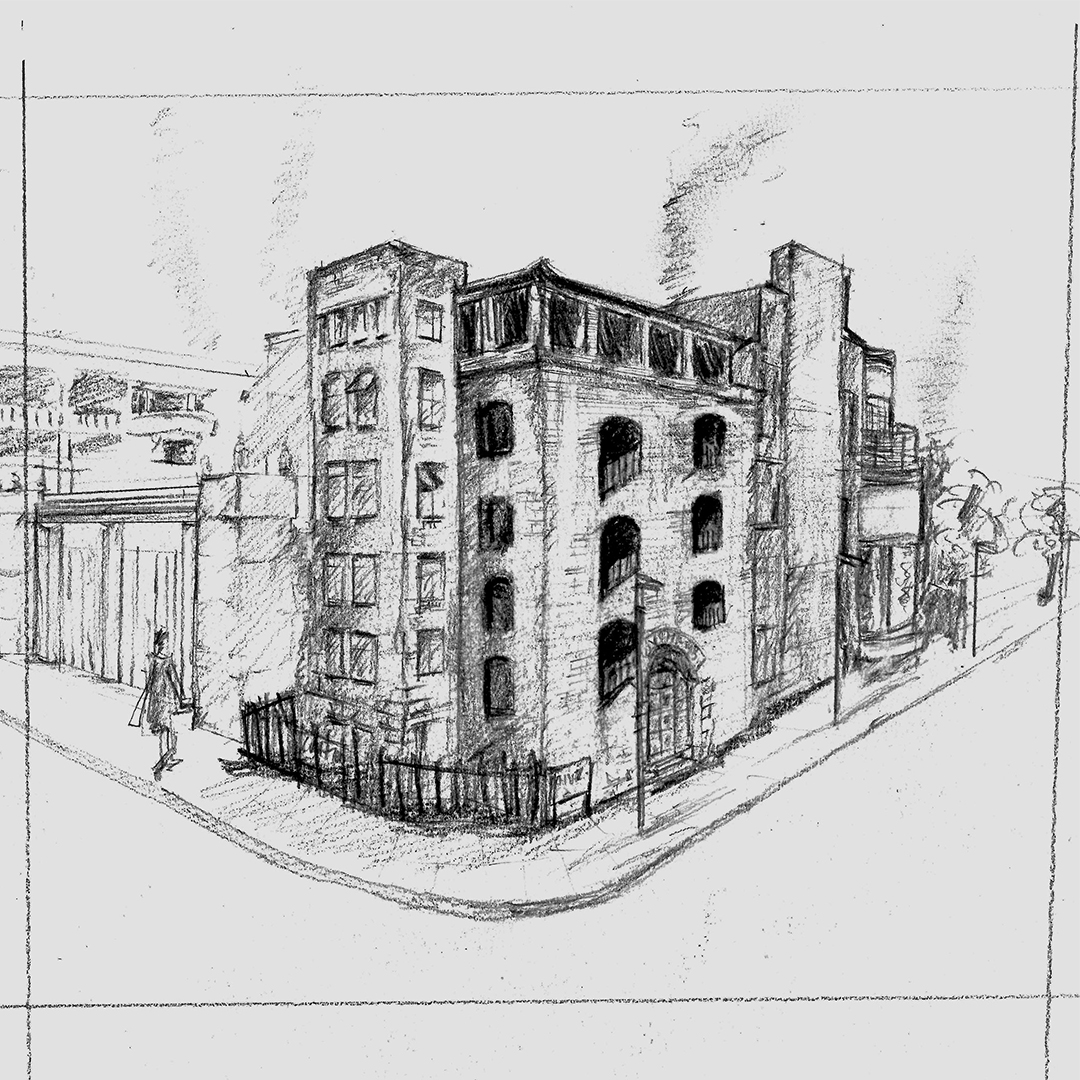 Grafton Chambers has a powerful presence on the southern edge of Somers Town. The home of a central character, and a character in its own right.
Red Brick Peabody estates dating from the Victorian era are punctuated in the Somers Town landscape with modernist low-rises with subterranean garage spaces and gardens bursting beautifully into bloom this early June. Describing the periphery to the north and the east are elegant Georgian terraces and Villas. Here on the southern extremity of the neighbourhood up against the strangely quiet, locked down murmur of the Euston road, estates that hint at faded art deco face the familiar London constellation of kebab houses, corner shops and boozers.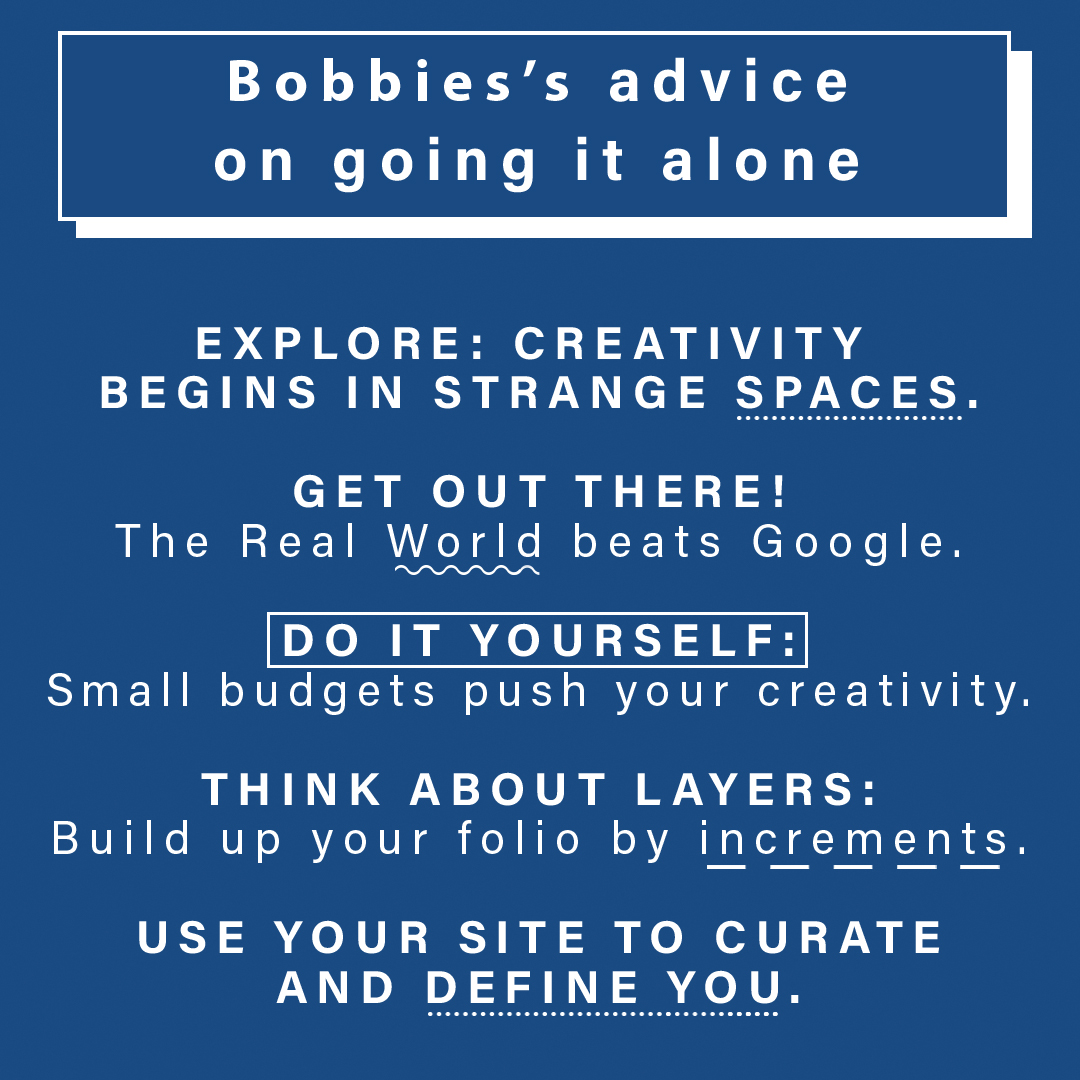 We're looking at Grafton Chambers, a six-storey, yellow-brick apartment building gilded with arches and wrought iron railings that guard dark balconies and porches. "There's a feeling of… foreboding that I get from this sort of space," he says, "and that's what I'll try to evoke in my response to the idea."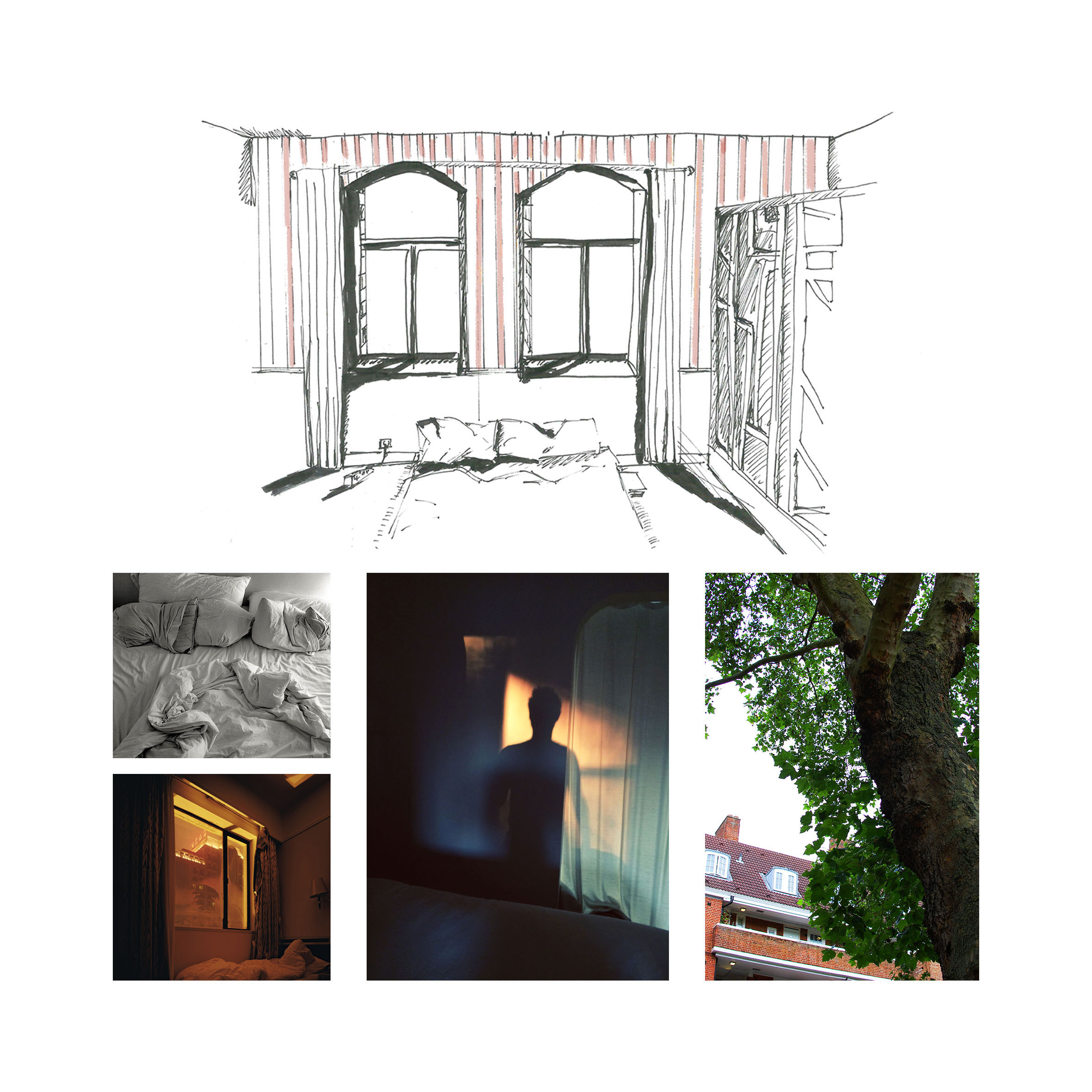 Production design involves interiors as well as locations. The craft is to carry an evocative feel and a colour palette through both contexts.
The 34-year-old Manchester native is in the middle of a developing trajectory in the art departments of film and TV. After school and some time on the road, he did art foundation at Manchester Met and then went on to Nottingham Trent University to study Fine Art. "It was a really great introduction to working on film," he says. "I realised at uni that as well as making something, it was great to have the payoff of a film that went out there in the world. There is something amazing about creating something in three dimensions and then seeing it part of this wider thing that becomes part of peoples' lives."
Bobbie made his debut making and dressing sets on cult comedy series Father Ted's Christmas Special, and he's most proud of his production design work with director Georgia Parris on the beautifully textured dance drama Mari. "The experience of making things and working with characters and then seeing that develop on screen, that grew very gradually," he explains. "I wanted to be able to apply the art practice that I had developed into a real life situation on set."
In Peter Strickland's feature film In Fabric, Bobbie served as Supervising Art Director. "I was able to get deeply involved in all aspects of the design in the evocation of this made-up world, from special effects and prosthetics and sets to lighting and costume. It brought together so many collaborative processes. That experience made me see that this was the direction I'd like to go in".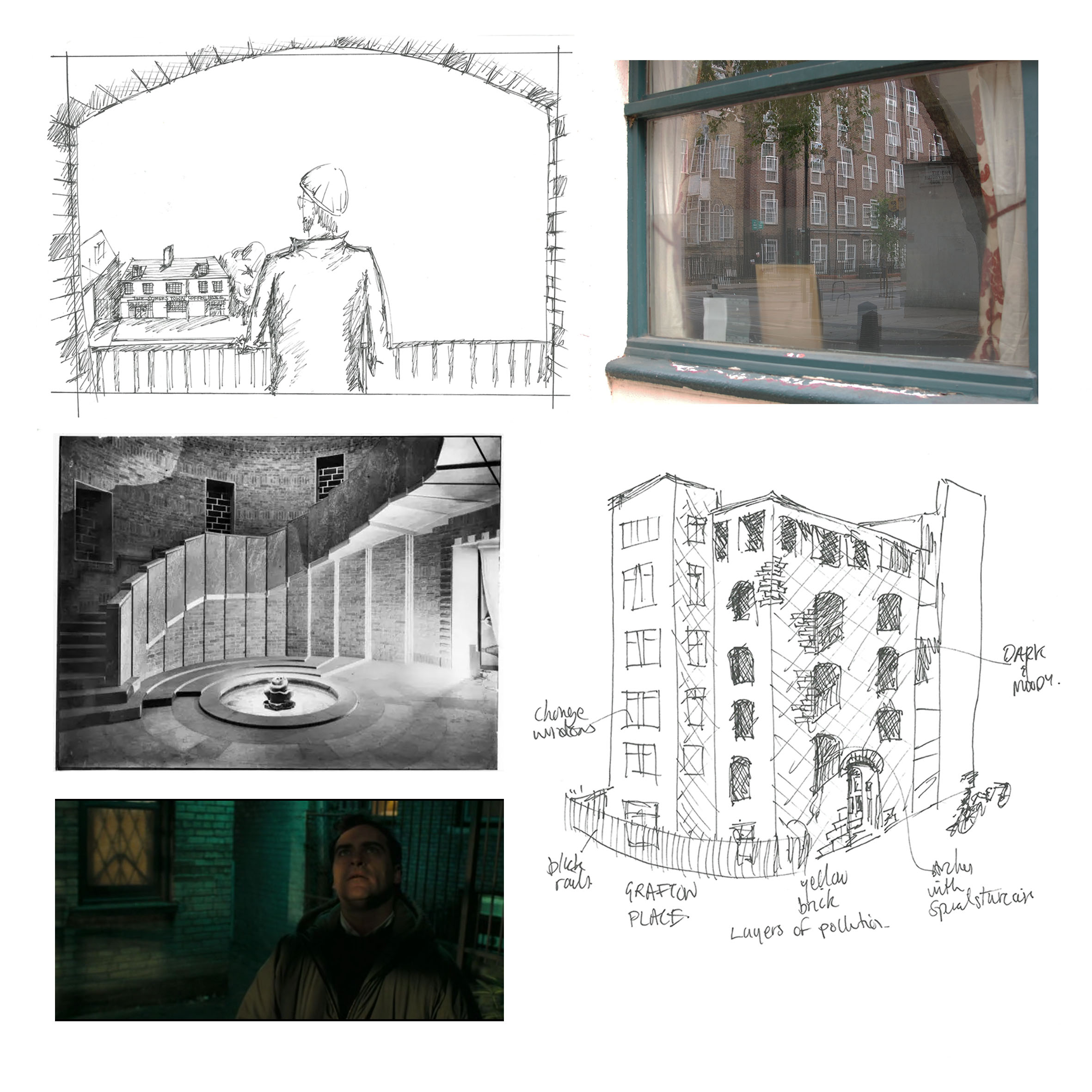 The collaboration at the heart of any film making process is composed of elements like Bobbie's drawing and photographs. They in turn become documents – part of the material culture of the production.
Commercial projects and promos are the meat and drink that hone the craft. "There's an intensity to working on smaller productions that's invaluable," he says. "You have to be incredibly focused and resourceful. It pushes you to come up with really creative solutions." One of those solutions was making a fortune telling 3D model of Ian Brown for King Monkey's promo. "I must find out where Ian's head is right now. That is an artefact I wish I had been able to keep."
During the lockdown Bobbie, like so many creatives, has been aching to work on a live production. "I've been imagining being able to have the opportunity to build every set, to really create the world. But these past months I've been finding myself increasingly drawn to the creative process itself, even though it's been impossible for anyone to work on live projects. I've been thinking about place and form and texture. Spending time here in Somers Town, I can feel the process of making a piece of work beginning. Finding a space engages you and creates feelings. Immersing in an imaginary space is an enveloping experience that leads to the work itself."
The enforced hiatus in production has also created an opportunity to hone his presence on the web. "I tried all the other ways of making a website," he says, "but it wasn't until I got involved with Squarespace that it became something that really helped me define what it was that was my speciality. I've used Squarespace for 10 years. It made me feel as if I was a really good coder, with all the templates and the tools on the back end. Now, my website has really become a way to curate my work and to show the thread through all the things I've done."
In building this space, the creative process itself has become clearer to Bobbie. "I'm able really easily to adapt it all the time to what makes me feel good when I open up my web page… and now I can do all this via the app on my phone."
For this commission Bobbie Cousins created an imaginary world whose starting point was a wander around Somers Town. Explore the Squarespace Blog for more creatives who use the platform to create.
Read more stories from our series on Creative Resilience, in partnership with Squarespace.
The post The production designer who uses location as inspiration appeared first on Little White Lies.