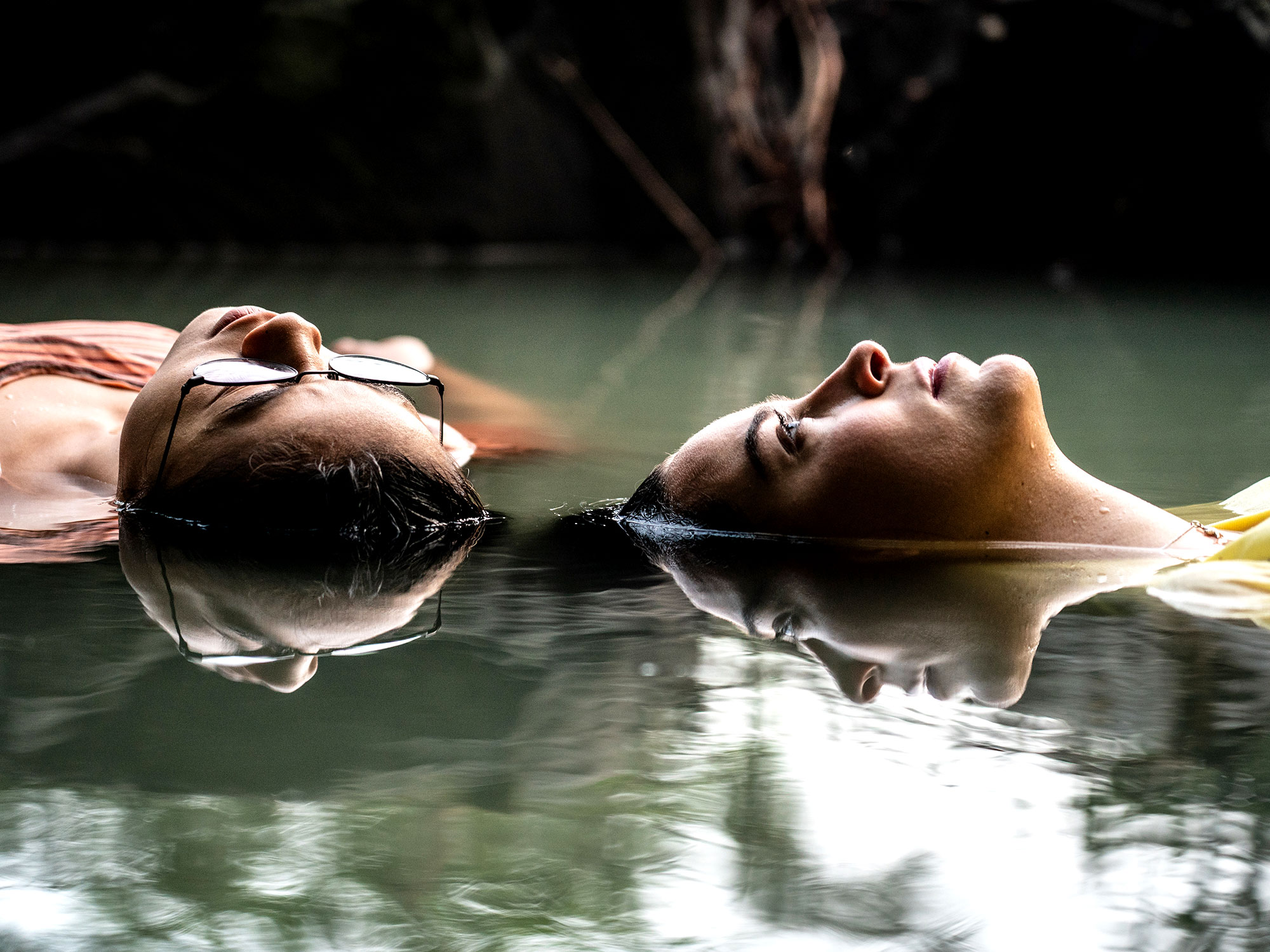 Teen movies love big transformations: A handsome jock enters a dorky outcast's life. An unlikely romance leads to popularity. The nerd's life is changed forever. Finally! They're cool. (The film's ethos is still "be yourself.")
But in The Half of It, our shy heroine, Ellie Chu (Leah Lewis), never takes off her dark-rimmed glasses or undoes her low ponytail. Instead of a splashy metamorphosis, writer/director Alice Wu forces her characters to confront parts of themselves they would rather bury. For Ellie, the sole Chinese American student at her predominantly white high school, and a closeted lesbian in a hyper-religious small town, that requires something a bit different than a makeover montage.
This is the first feature Wu has made since 2004's Saving Face, a rom-com inspired by her own experiences coming out as a lesbian in the Asian American community. The Half of It grapples with similar themes in a "Cyrano"-style love triangle: Lovesick athlete Paul Munsky (Daniel Diemer) wants to woo a popular classmate, Aster Flores (Alexxis Lemire), but isn't great with words. Ellie ghost writes his texts in an attempt to make enough cash to pay her family's electric bills, but inadvertently falls in love with Aster too.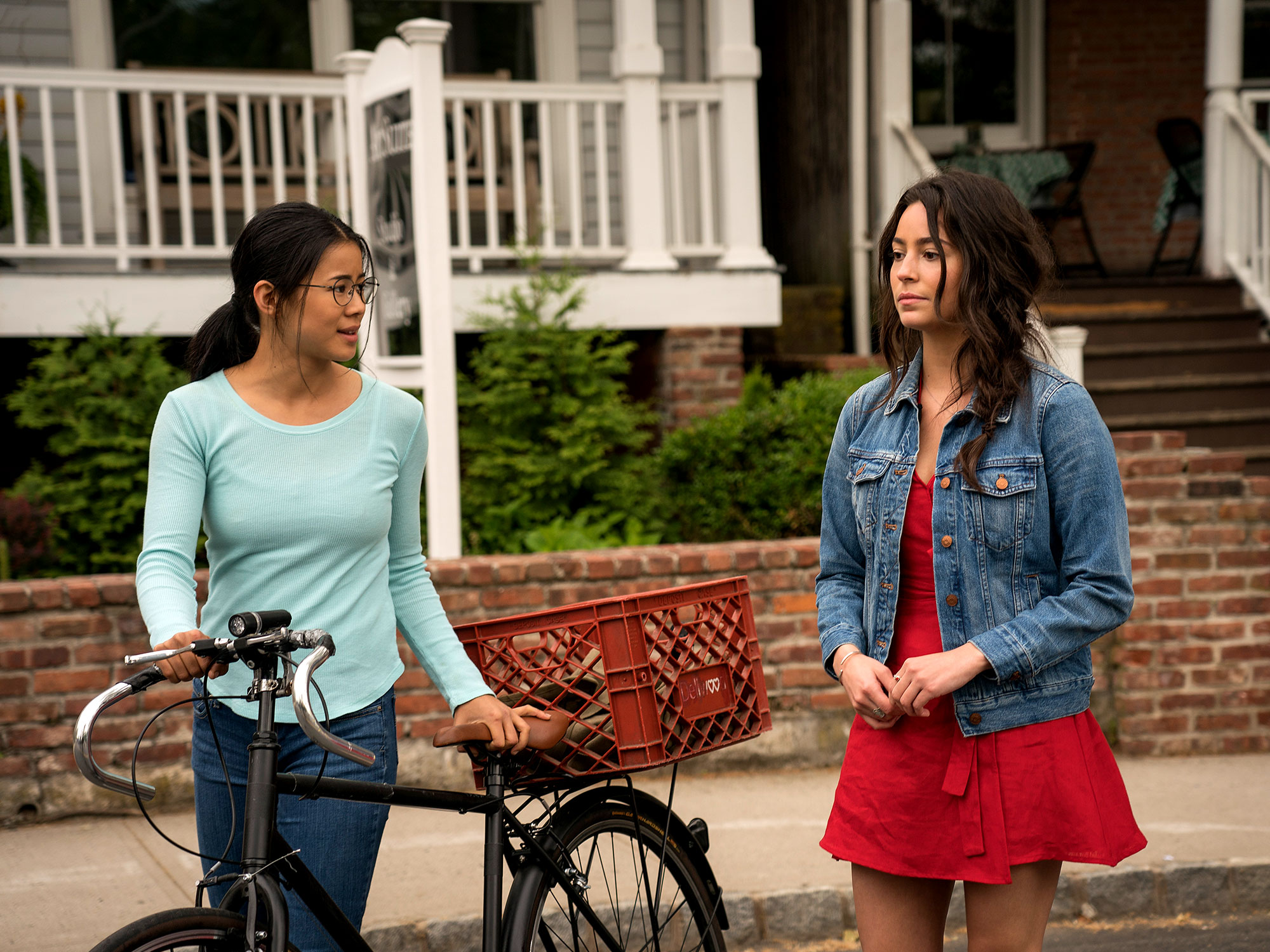 The Half of It is about the quiet heartache of being an outsider. Before meeting Paul, Ellie has no friends other than her father, who raises her alone. Her classmates refer to her as "the Chinese girl." Ellie doesn't dream past the borders of her town, not even for college. It's ironic, considering she and her dad run the city's train station. Every morning Ellie watches the trains ride to elsewhere, never thinking to buy a ticket for herself.
It's not until she finds a twin spirit in Aster that she begins asking the big questions. "Love is being willing to ruin a good painting, for a chance at a great one," Ellie says. "Is this really the biggest stroke you can make?"
The Half of It cares so deeply about its characters, giving them space to explore their complexities. Teen movies tend to dismiss their subjects, especially when they're young women, by using their emotions for punchlines. But with Wu's thoughtful script and Lewis' empathetic performance, The Half of It joins films like Lady Bird and Eighth Grade in recognising how crucial and formative these experiences are for their characters – and for those watching.
Wu's story lies at the intersection of a lot of heavy themes: race, class, sexuality, identity, friendship and love. At its heart, this film is validation for anyone who might be feeling Ellie's resigned loneliness. Surprisingly enough, it's Paul who says it best: "It would suck to have to be pretend to be 'not you' your whole life."
The Half of It is released on Netflix on 1 May.
The post The Half of It appeared first on Little White Lies.