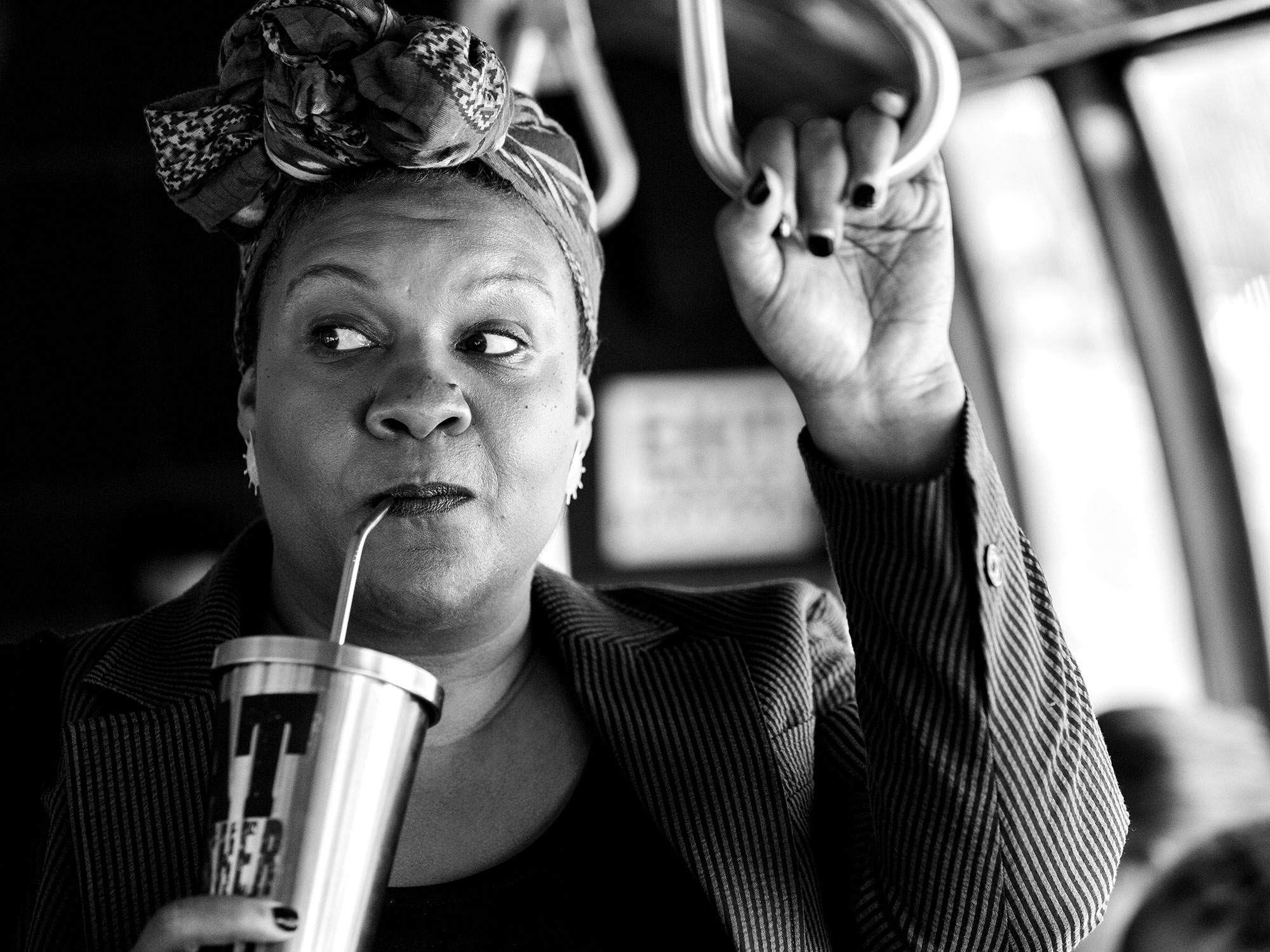 The question of who gets to tell Black stories and who decides how they are told has been a constant challenge for Black artists. These are just a few concerns grappled with in The Forty-Year-Old Version as we follow a struggling playwright who rediscovers her creativity on the eve of a milestone birthday. Written, directed and starring Radha Blank, this semi-autobiographical tale offers a lively exploration of art and self-fulfilment.
Once an up-and-comer, spotlighted with an acclaimed '30 under 30' playwriting prize, Radha (Blank) is pushing 40 and teaches dramatic writing to inner-city kids who remind her of her has-been status. With the support of her best friend and agent, Archie (Peter Kim), Radha is determined to secure a regional production for her new play.
This pursuit forces her to navigate the distinctly white world of theatre, where New York's metropolitan elite, rather than entirely shutting out Black stories as they had done for decades past, run towards them, but with a cheerfully sinister preference for tales of Black pain and trauma.
Frustrated by her play about gentrification being labelled 'inauthentic', Radha begins to rap her truth. Aching joints, spotty periods and further hallmarks of middle age pepper her passioned freestyle. This moment of clarity sets her on a path of forging a new sense of self as RadhaMUS Prime. Hip hop doesn't require her to make the creative sacrifices she is having to make in order to have her play debut on Broadway.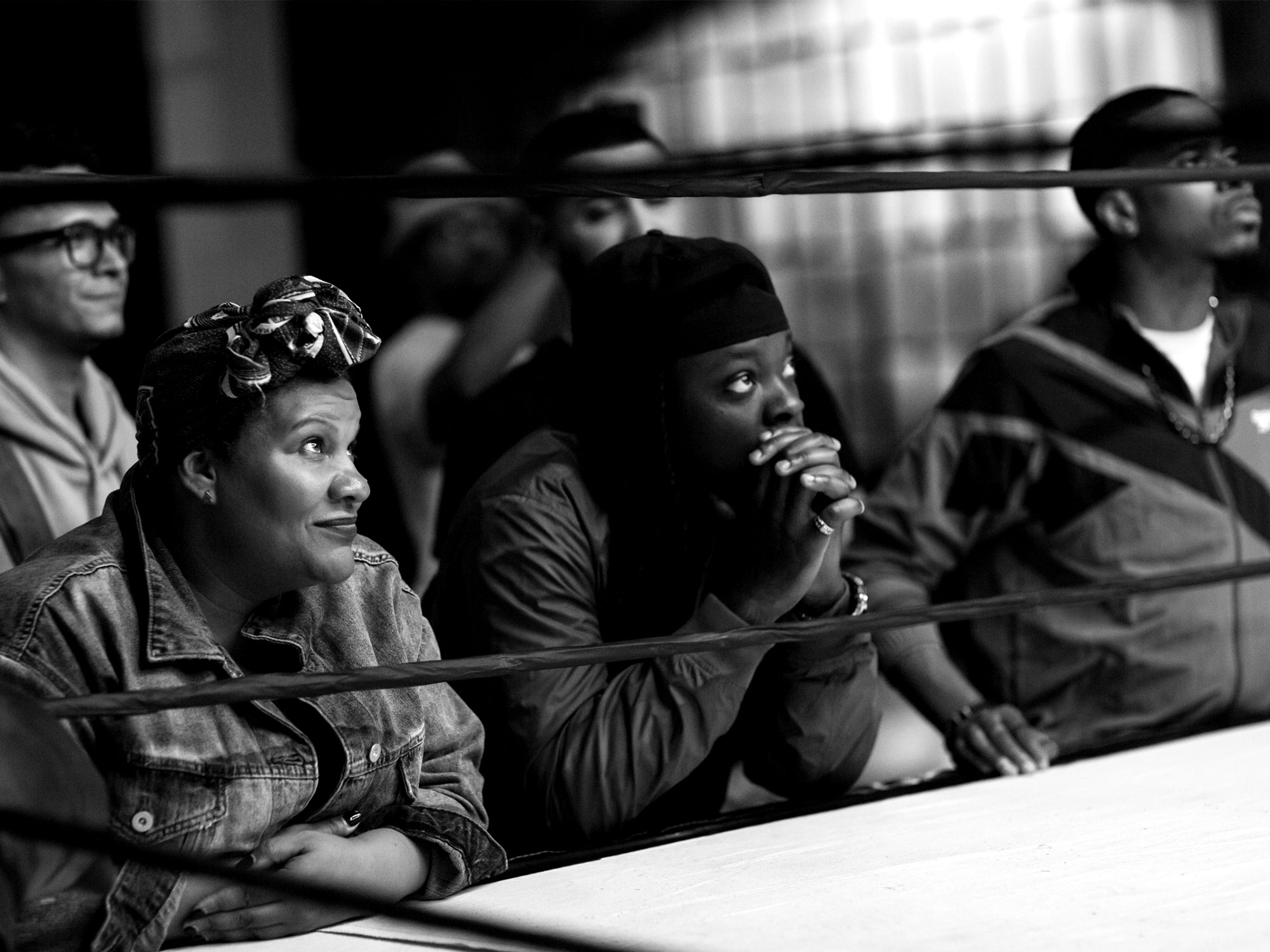 Blank is in her element when fashioning the satirical noose for liberals to whitesplain their way into as they fawn over Black stories with all the 'I-would-have-voted-for-Obama-a-third-time-if-I-could' energy of the Armitages' in Get Out. Yet rather than taking over the bodies of Black people, these white people co-opt their stories. With well-meaning white women taking a particular satirical skewering, some scenes are so hilarious it's a wonder the actors themselves were able to utter their lines on soy milk's intricate connection to life's purpose while maintaining a straight face.
Blank also excels when telling the story of New York. The roaming shots of Brooklyn and Harlem, almost entirely shot in black-and-white, are reminiscent of Spike Lee's career-launching She's Gotta Have it. Blank served as a writer on Netflix's 2017 series adaptation of the film and it's clear she shares Lee's nostalgia for the New York of old. The boom bap of early '90s hip hop underscores Radha's New York as the soundtrack of her search for self.
Expertly sprinkled vignettes involving different members of her neighbourhood capture these characters airing their unsolicited opinions about Radha's predicament while also acting as an important reminder of community. Each element serves to illustrate New York as it exists, in the voices of its residents, despite taking place in an environment where true authenticity and diverse voices are often stifled and overpowered.
Even with a few pacing issues, and some subplots that are slightly undercooked, The Forty-Year-Old Version is an enjoyably heartfelt film about the artist's struggle. Suitably sharp when it needs to be, its discussion around the right to tell stories is woefully underserved in mainstream Hollywood – as are roles for plus-size Black female protagonists over 40. Blank's directorial debut is a triumph and should excite anyone who believes the best in life is yet to come.
The post The Forty-Year-Old Version appeared first on Little White Lies.