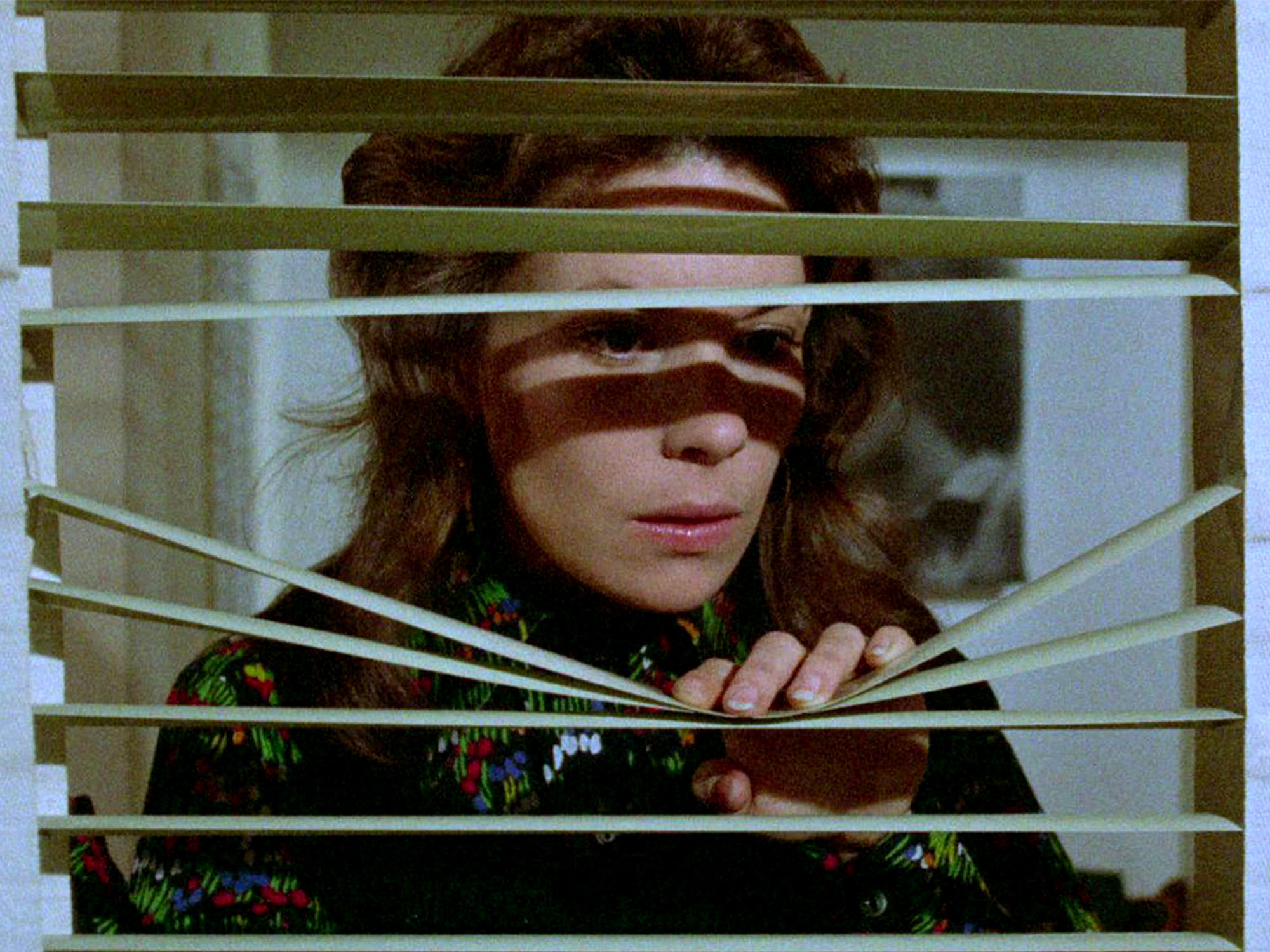 "Hello everyone and welcome to Peeping Tom's, New York's newest and grooviest game!" These are the smarmy words of a gameshow host as he gesticulates in front of a live audience. The gist is to gamble on whether an unknowing contestant, in this case Phillip Woode (Lisle Wilson), will succumb to peeping in a staged scenario.
This is how we're introduced to model Danielle Breton (Margot Kidder), as she plays a pseudo-blind woman undressing. Such a voyeuristic opening sets the mood for Brian De Palma's 1972 Hitchcockian homage, which centres around the pair after what turns out to be their deranged meet-cute.
What elevates Sisters above a standard Hitchcock rip-off, and makes it authentically De Palma, is his typically unsubtle and scathing social critique. Latching on to the disillusionment of late-1960s America amid the broadcasting of the Vietnam War, the director makes his concerns about morbid fascination apparent. By framing the Peeping Tom's scene within a studio television setting, placing us as the live audience, De Palma forces us to be confronted by his on-the-nose satire.
As in this scene, the act of looking is central to the plot and is unavoidable as a by-product of the Psycho-meet-Rear Window narrative. Crucially, budding investigative journalist Grace Collier (Jennifer Salt) is introduced as the lead character through a voyeuristic episode: the viewing of Woode's murder at the hands of psychologically unhinged Dominique, Danielle's since-separated Siamese twin and ulterior personality.
After a frenzy of blood and Bernard Herrmann's screeching score, Collier's identity as Danielle's distant neighbour, and witness, is revealed via a tantalising zoom out. De Palma uses his notorious split-screening to show this ordeal unfolding from both apartments simultaneously, suggesting that no one is immune to being spied on in this twisting, slasher escapade.
This begins the reporter's story of female crisis as distrust haunts her at every turn: whether it's the police, her own mother, or a private investigator she hires. De Palma makes this disbelief as frustrating to watch as possible, to both point at a repressive patriarchy and indicate the dangers of her invasive, suspense-fuelled investigation.
He achieves this by frequently positioning the audience as voyeurs of the story rather than being immersed in one character's perspective: effectively punishing them for peeping too. One excruciating split screen sequence shows Grace's fracas with the police side-by-side with Danielle's ex-husband Emil (regular De Palma collaborator William Finley) hurriedly covering up the murder and hiding the body in a sofa bed.
Collier's persistence heightens upon viewing a Breton Twins exposé, reminiscent of the exploitative real-life documentaries that fed perverse curiosity in the sixties. Her own morbid fascination leads her into captivity under Emil and she is forced to witness the journey of the twins whilst sedated in a harrowing dream sequence.
This is where De Palma really flexes his directorial muscle, physically launching Collier into the perspective of Dominique through her own pupil, which transitions to become a peep hole into the twin's nightmarish history. Switching from 35mm to 16mm, colour also ceases to exist as she witnesses life on the other side of the lens, including the invasive recording of the documentary and the neurotic behaviour of the general public.
Such an explosive crescendo rounds up what De Palma was saying all along: our voyeuristic tendencies are unhealthy, perverse, and ultimately dangerous. The final shot and the last act of looking is one of obsession and zero resolution. Through binoculars, the private investigator observes the sofa bed intrinsic to the murder. No one is coming for it and the case is dead in the water, nonetheless, he watches on.
The post The danger of looking in Brian De Palma's Sisters appeared first on Little White Lies.