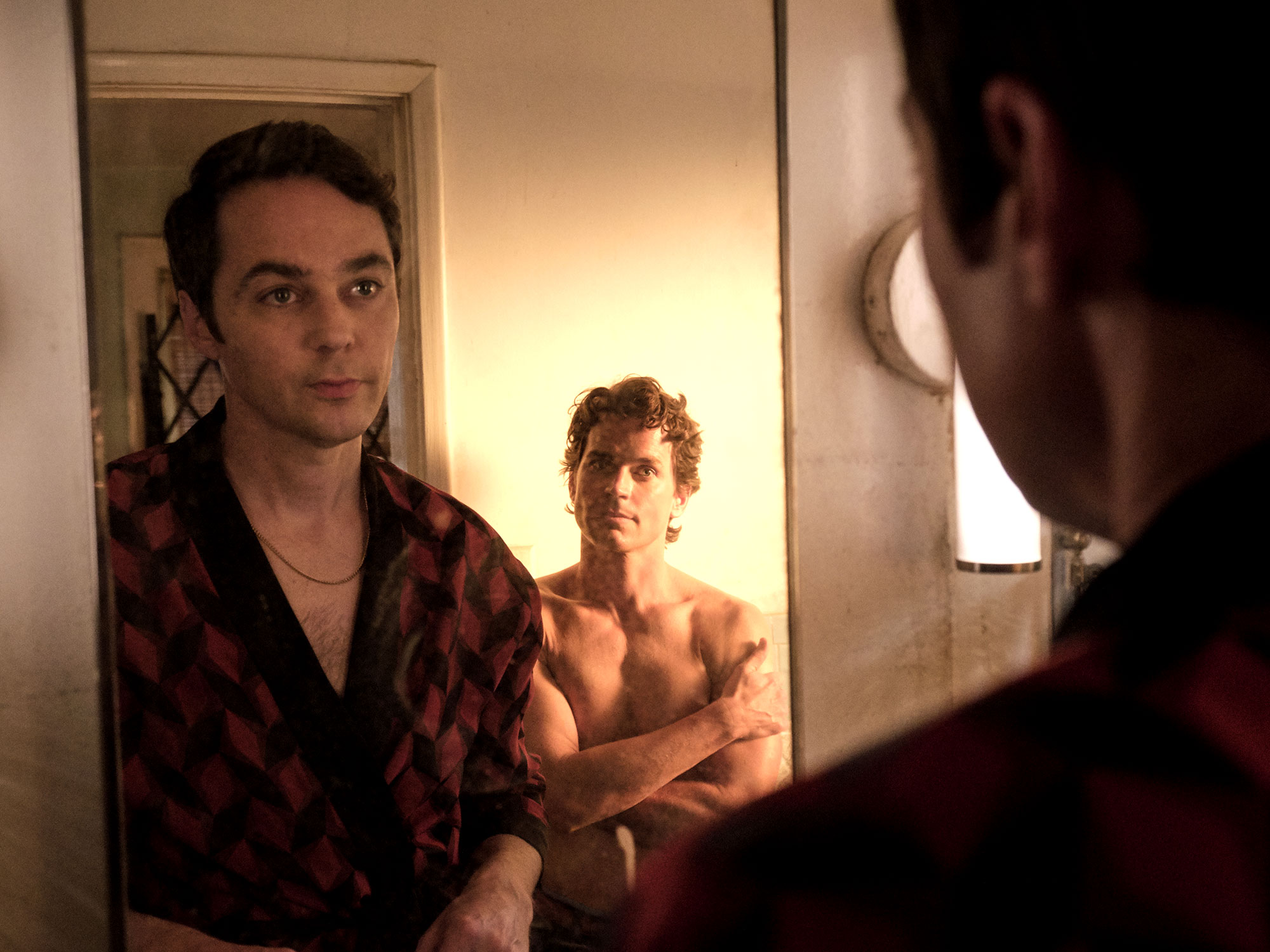 Mart Crowley's play 'The Boys in the Band' was a huge hit when it was first performed Off-Broadway in 1968. At that time, stories about the LGBT+ community were few and far between, and while they aren't nearly as rare nowadays on stage or screen, there is still a unique power in having a such stories brought to life by an entirely gay cast.
Set in a pre-Stonewall, pre-AIDS era, Netflix's The Boys in the Band brings us into the lives of a group of gay men in New York City whose only concern seems to be the pursuit of acceptance. The occasion for their gathering is a birthday party thrown by Michael (Jim Parson), a closeted Catholic screenwriter whose biggest worry is his hairline, for his pompous friend and verbal sparring partner Harold (Zachary Quinto).
As the guests start coming in, we meet a former hookup of Michael's, Donald (Matt Bomer), a decorator with an explosive personality, Emory (Robin de Jesús), the well-read and soft-spoken Bernard (Michael Benjamin Washington), the flirtatious Larry (Andrew Rannells), and his new lover the divorcee schoolteacher Hank (Tuc Watkins), alongside the Cowboy stripper (Charlie Carver) Emory hired as a present for Harold.
The room is tense, with the constant current of gay bitchiness which cuts through the air perfectly encapsulating the internalised self-loathing these men would have been subject to outside of a room like this. The tension is dialled up further when Michael's roommate from college, Alan (Brian Hutchinson), a supposedly happily married family man, crashes the party unannounced after having had a breakdown over the phone to Michael earlier that day.
While the film makes no effort to hide its stage origins (not only from the original 1968 version but also the 2018 anniversary edition this same cast put on), the single room setting and heavy dialogue are of no detriment to it – on the contrary, it makes for engaging viewing, like if Murder on the Orient Express was about unearthing each character's deepest secrets instead of solving the central mystery.
In an emotionally manipulative move, Michael suggests a game where each player has to phone the person they have always loved and confess their feelings. This melodramatic premise gives way to emotional speeches and flashbacks, with the characters' individual circumstances adding a palpable sense of anguish and anger.
It should be a no-brainer, really, but The Boys in the Band proves that we should no longer be willing to accept straight actors playing gay characters. Indeed, it's precisely because these actors so deeply empathise with their characters that the film works as well as it does. As James Mason tells Judy Garland in A Star Is Born: "You're singing for yourself and the boys in the band."
The post The Boys in the Band appeared first on Little White Lies.