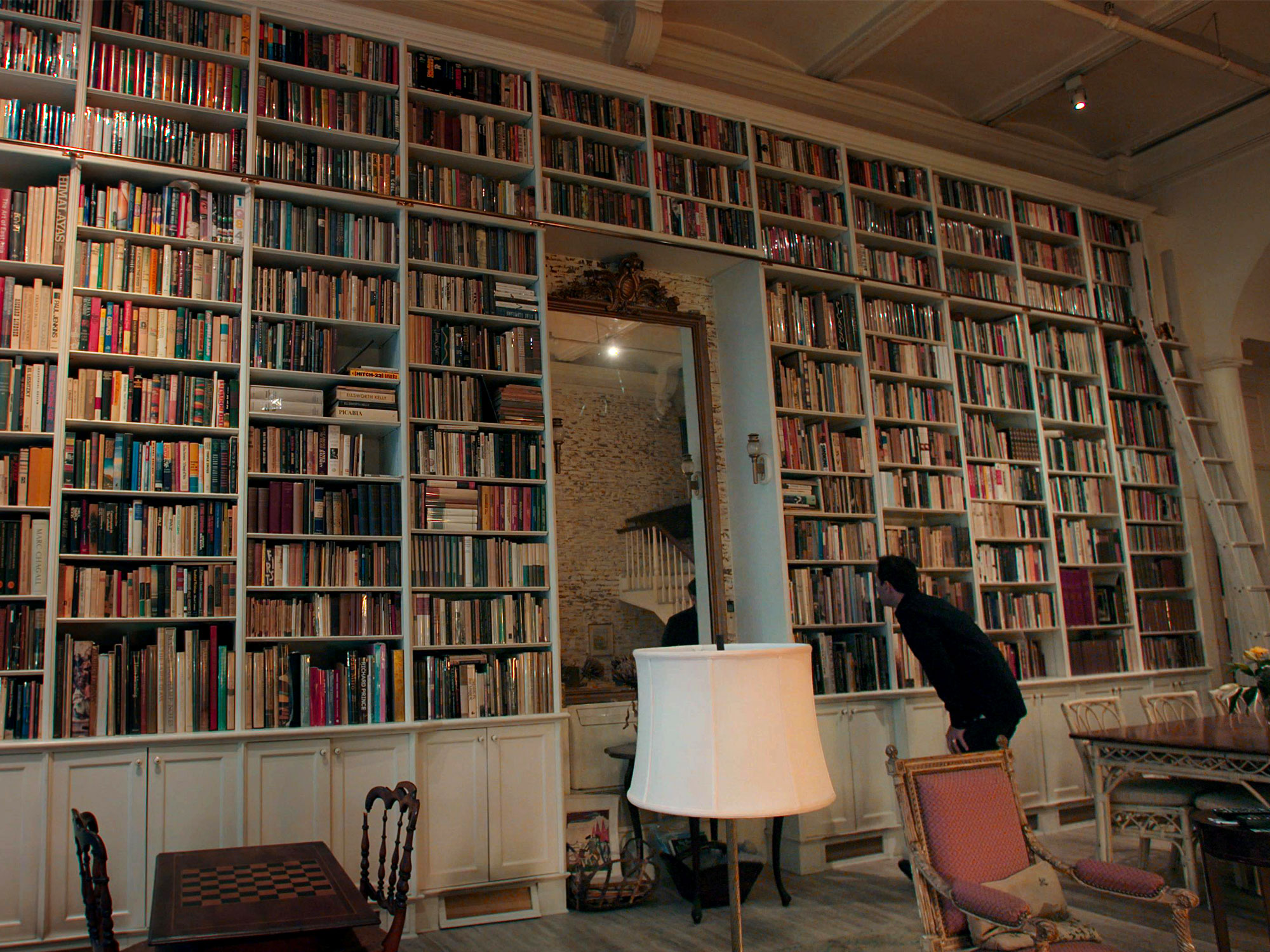 In my student days, I worked for a year at a used bookstore on a small street in Madrid where all the shops, bar a design agency and a café, were rare booksellers. All the booksellers were friendly with one another, and would come in often into the shop trying to sniff out some interesting rarity who's value we might not have been able to spot.
So you can imagine my excitement when DW Young's documentary about this rare, fascinating breed of treasure hunter landed in my inbox. The Booksellers doesn't focus so much on the different personalities and quirks of the collectors as it does on trying to find what makes rare booksellers tick, and unearthing the politics that make up the very particular New York book scene.
The film is narrated and executive produced by Parker Posey (the star of iconic librarian movie Party Girl), who became involved with the project as she was a regular at one of the bookstores.
We meet Dave Bergman, who can barely move in his apartment, crammed as it is with antique books from floor to ceiling; then there's sisters Adina Cohen, Naomi Hample and Judith Lowry, who took over the family business of Argosy Book Store (and who totally demand a bookshop-set TV series to be based on them); and Rebecca Romney, who habitually nerds out about books on Pawn Stars and runs her own rare books firm.
While it paints a picture of the book scene in New York (including witty contributions by legendary commentators like Fran Lebowitz and Gay Talese), the most intriguing thing about the film is how it centres what makes a collector. With the hunt for a rare edition is transforming because of the online market and new voices coming onto the scene, with some people losing interest as the internet takes away the romantic, scavenger-like aspects of it.
The film does a lot to underline the ingrained sexism in this specialist world of rarities, first editions and specialist knowledge. Female and Black booksellers talk about the lack not of representation in the profession, but of the importance of their work as a form of conservation.
The inherent biases that exist with that space are brought to the forefront, with stories of women book dealers not being taken seriously, or not being credited for their work. The biases can manifest itself mostly in the content that's being collected, because the act of collecting something is giving those items and those perspectives value. As Young puts it, "Rare book dealers and collectors play a fundamental role in preserving history."
Like Syreeta Gates, who began collecting '90s hip hop magazines while trying to find an article that hadn't been digitised anywhere. That magazine became a collection, and she in turn became an archivist of hip hop culture. Or Heather O'Donell, owner of Honey & Wax Booksellers and founder of the Honey & Wax Book Collecting Prize, which encourages young women to "pay attention to the books that fascinate them, even if they're not yet sure why."
"The hunt" may be the driving force of the booksellers, but the film shows rare bookselling evolving into a form of curatorship – and that being the key of its evolution, survival and accessibility. Anyone who is interested in a particular subject area can become a collector. The most interesting collectors, the film posits, are people who see something others don't.
The post The Booksellers appeared first on Little White Lies.