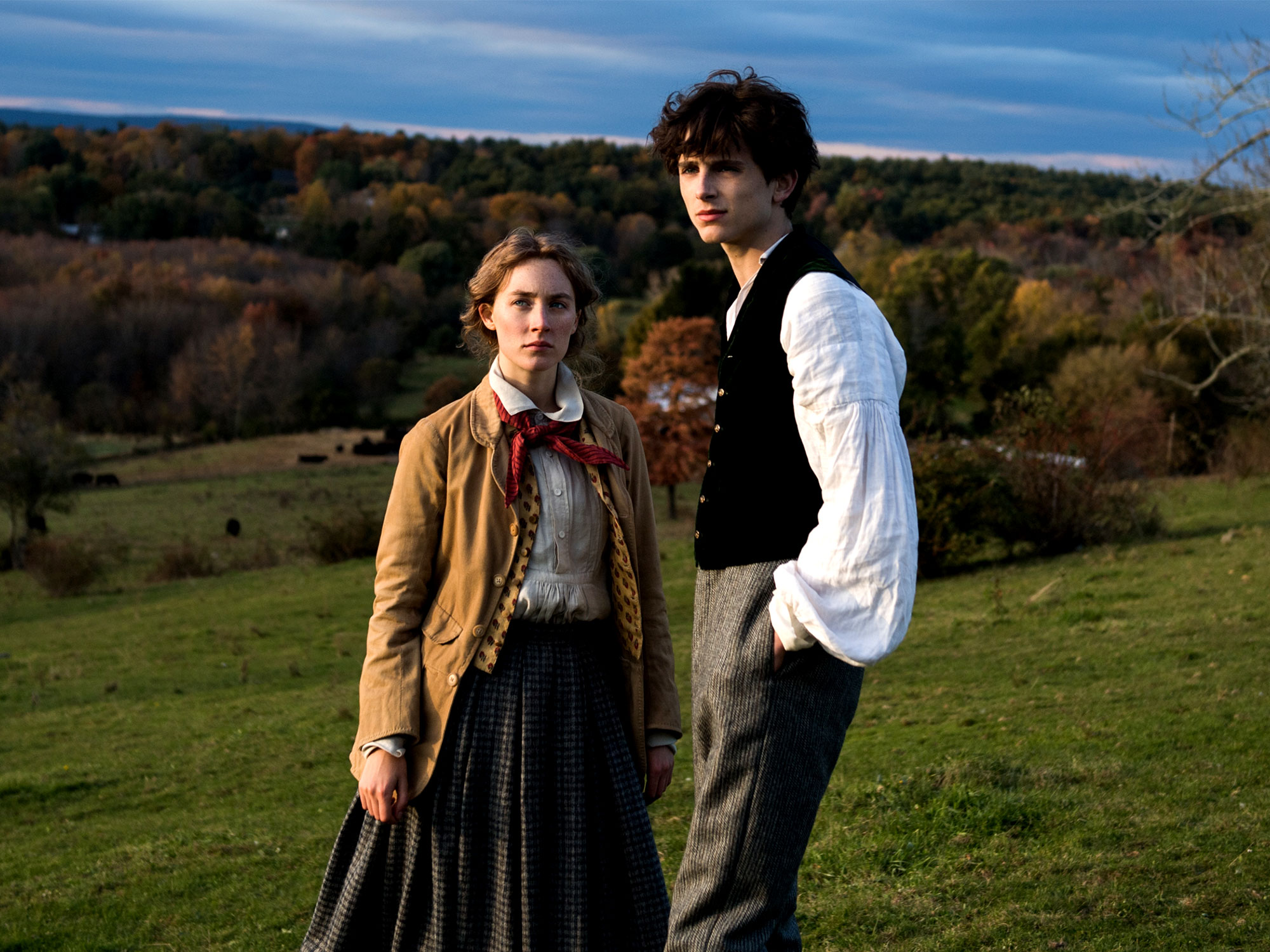 Given the general everything at the moment, a bit of (metaphorical) escapism is just what the doctor ordered – and there's no place we'd rather be right now than skipping around the idyllic small town setting of Greta Gerwig's marvellous Little Women. In this exclusive clip from the Blu-ray release, watch Saoirse Ronan, Timothée Chalamet, Laura Dern and the rest of the cast hanging out on the site in their signature costumes.
Make-up artist Judy Chin and hair stylist Frida Aradottir have produced some iconic work over the years, from Natalie Portman's striking face paint in Black Swan to the many hairstyles on Cary Fukunaga and Patrick Somerville's Maniac, so it's no surprise they nailed the whimsical but practical aesthetic of Gerwig's film.
We fell in love with this fresh take on Louisa May Alcott's novel when it hit cinemas back in December, and the sentiment still stands: with stand-out performances from Saoirse Ronan and Florence Pugh, it's a breathtakingly beautiful coming-of-age story with heart and soul that encourages multiple viewings. Lucky for us, the home ents release is finally here – so we can enjoy the film all over again, plus a treasure trove of Blu-ray features.
Little Women is available on digital download and DVD/Blu-Ray now.
The post Take a peek behind the scenes of Greta Gerwig's Little Women appeared first on Little White Lies.