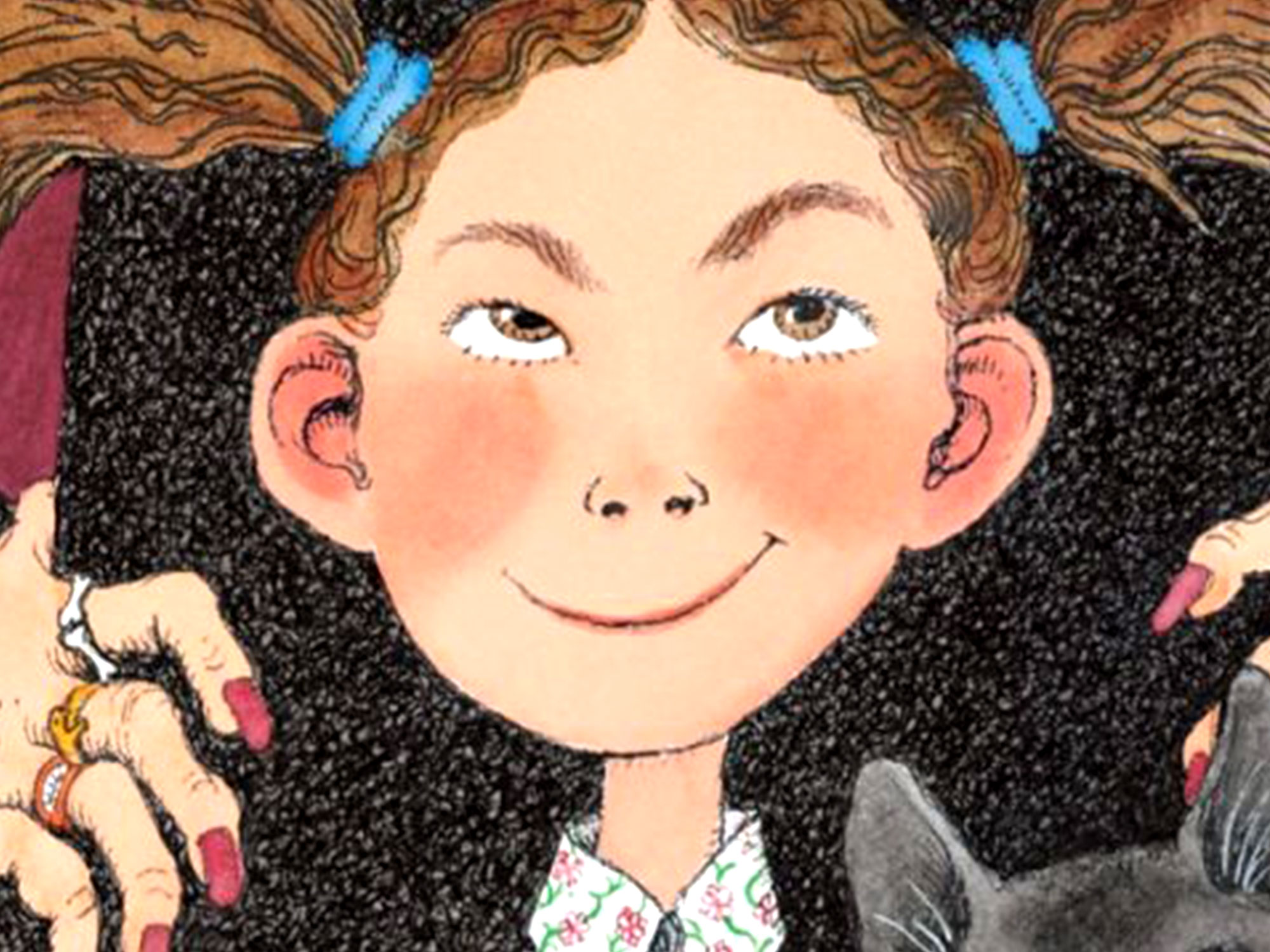 At a time when all seems dark and hopeless, the sunny world of Studio Ghibli has more escapist value than ever. The addition of the animation house's full catalog to the streaming library of the recently launched HBO MAX has provided many with emotional nourishment as Earth descends into chaos, and they'll soon release a brand new feature to further soften the blow of pandemics and police violence and any other crises the cruel hand of Fate sees fit to deal us.
Variety reports that Aya and the Witch will get a release this winter through NHK, the biggest TV station in Japan, without any plans to get the film into theaters. The film returns Hayao Miyazaki's son Goro (of Tales from Earthsea, From Up on Poppy Hill, and Ronja the Robber's Daughter) to the director's chair, though Miyazaki the elder will still be credited as a general planner and overseer with Ghibli cofounder Toshio Suzuki on board as producer.
The film adapts the children's novel 'Earwig and the Witch', written by 'Howl's Moving Castle' author Diana Wynne Jones, with the main character's name changed to the less creepy-crawly Aya. Just as the young girl has gotten the hang of life in an orphanage, she's adopted by a witch and brought back to her spooky home, where Aya wastes no time getting her bearings once again. As Suzuki's quote goes: "If Pippi Longstocking is the strongest girl in the world, then this story is about Aya, who's the smartest girl in the world."
The notice leaves two major questions for Ghibli fans in the West, the first being when those of us without access to Japanese television broadcasting will be able to take a look at the film. The other concerns whether the film will employ the studio's traditional hand-drawn animation techniques, or the CG animation style that Goro has recently adopted with Ronja and his 14-minute short Boro the Caterpillar.
Hardcore Ghibli fans have a somewhat tenuous relationship to Goro's work, which has not been quite as uniformly excellent as the output of his father or colleague Isao Takahata. But as hope grows scarcer and scarcer, any new work from these soul-leaveners will be preferable to nothing.
Aya and the Witch will air on NHK in winter 2020.
The post Studio Ghibli's next feature will air on TV this winter appeared first on Little White Lies.