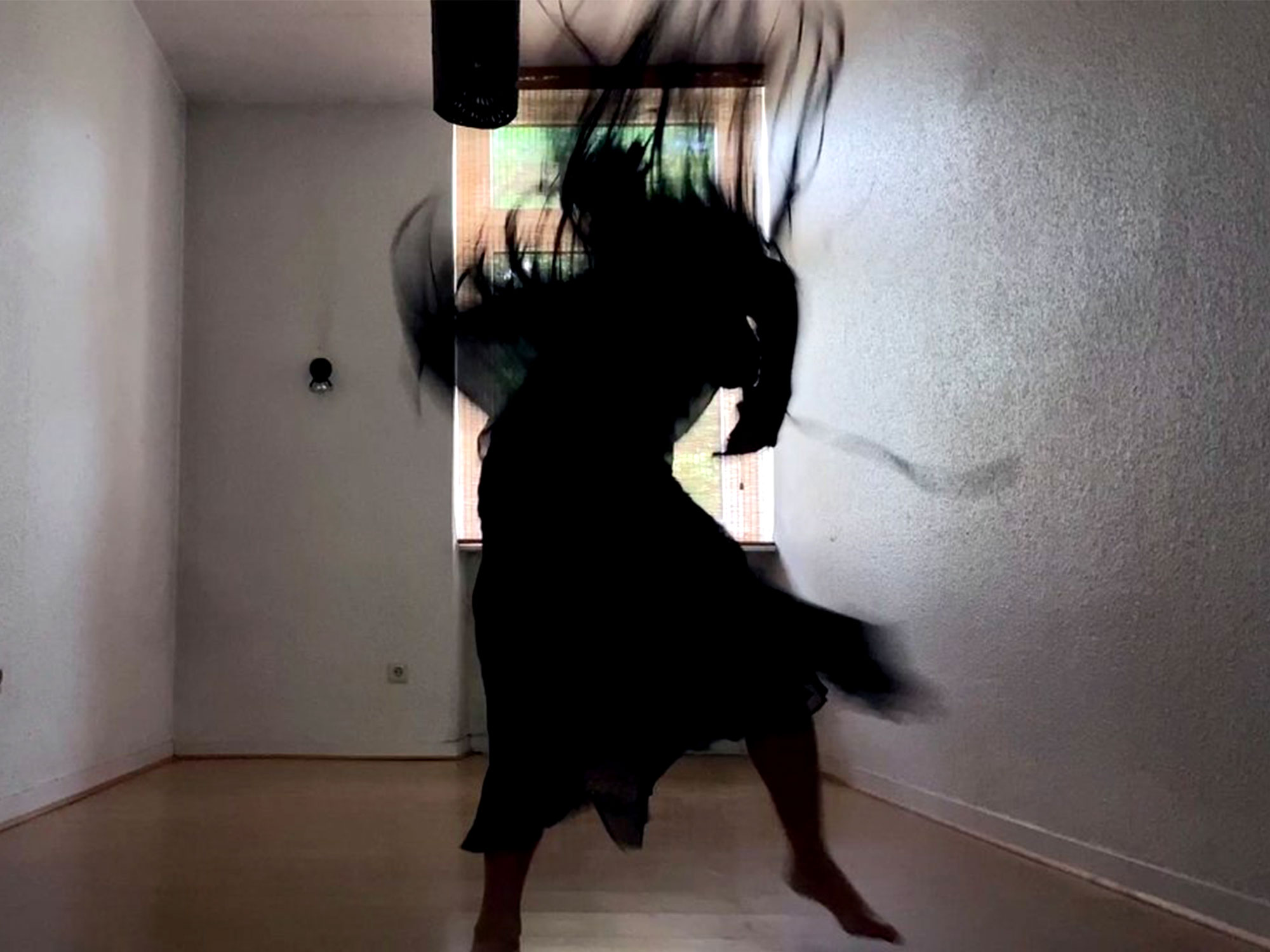 It's hard to recall a plug socket looking more profound and sculpture-like than in this extraordinary new short work by Jonathan Glazer, a transcendent 10-minute slam-down inspired by a bout of involuntary terpsichorean mania in the French border city of Strasbourg some 500 years ago.
These banal-looking sockets are the workaday piece of found production design that link together the dim, cell-like abodes of the various collected modern dancers as they unleash their lost souls in a juddering, convulsing swirl of pent-up and sometimes confused (but always deeply moving) fury. There are no plugs in the sockets, because these humans are batteries running at full power, with fizzing electricity coursing to the tip of every flying finger and high-kicking toe.
On the soundtrack is an industrial breakbeat track by Mica Levi which pounds like an out-of-control jackhammer, and the dancers each respond in unique ways to its abrasive, propulsive din. The film offers a subtle commentary on the captivity of Covid and the nature of mankind as an irrepressible physical being.
It affirms the potential of the human body as a living, breathing work of art in its own right, and stands as a paean to those who are able to master, control and manipulate their bodies in such a highly expressive fashion.
Each dancer is set against an ugly, single-coloured backdrop in what looks like a decluttered bedsit, lit with either a single lamp or sunlight streaming through a window. The performances have been captured multiple times across a long stretch of the day, so a cut might connect between one dancer during the day, and the same one, doing the same dance, at night.
These flickering lights connected by sudden elliptical edits signal the rapid, inexorable march of time, the time we have wasted and the time we have enjoyed, and they offer a melancholic counterpoint to the ecstatic dynamism of the dances themselves.
It might be tempting to see the film as similar to a music promo – in an extremely round-about way, it reminded me initially of the video for Pharrell Williams' 'Happy', in which hard cuts form a daisy chain of impossibly sunny dancers bopping along the byways of Los Angeles.
Yet formally and tonally this is a very different beast, a machine-tooled emotional tour de force which stands as a giddy, breath-snatching ode to the revolutionary aspect of being alive and being alone. And this would've worked as a full feature – 10 minutes is but a mere morsel of such greatness.
The post Strasbourg 1518 appeared first on Little White Lies.