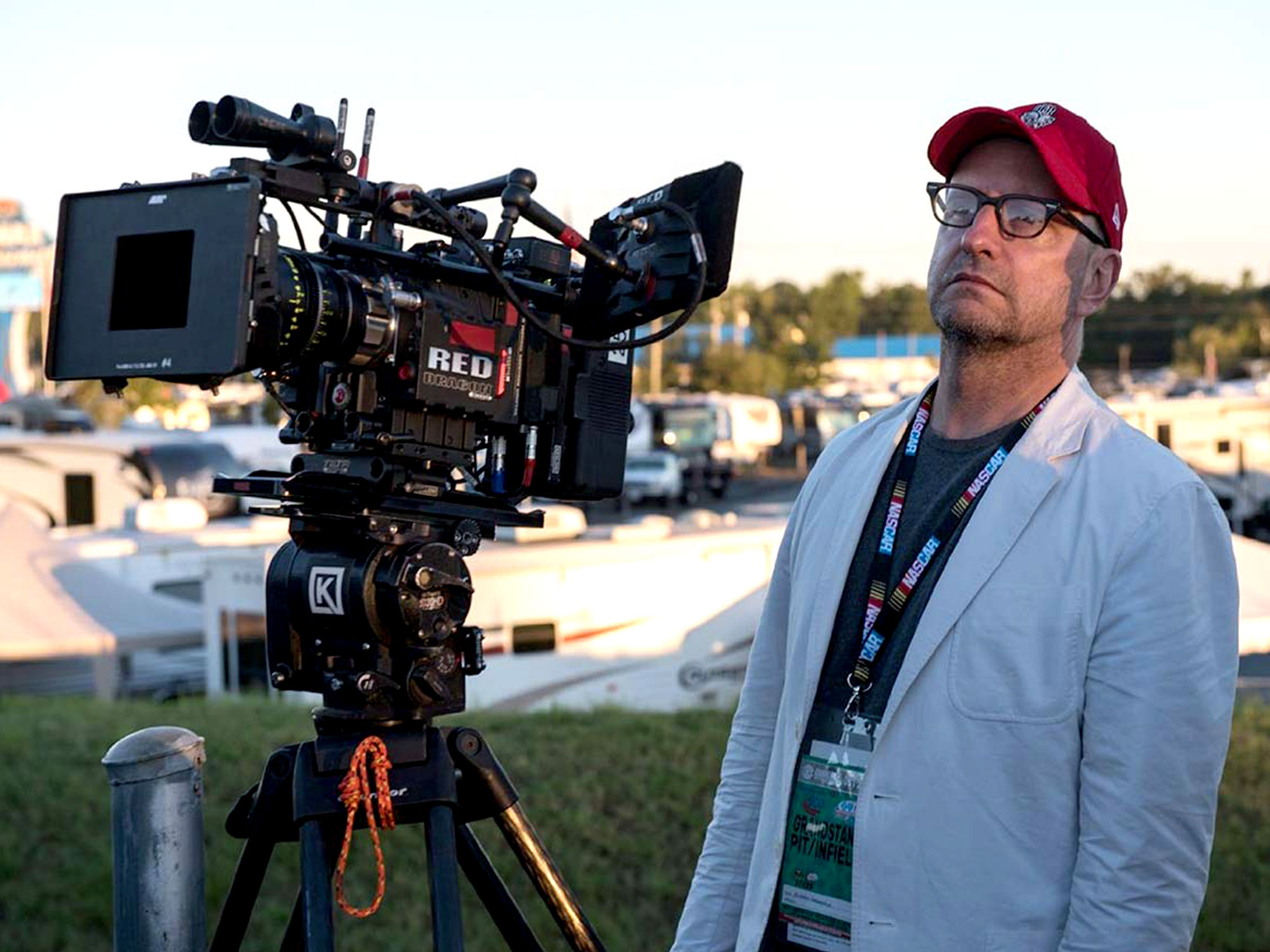 Steven Soderbergh doesn't have an off switch. Though it looks like 2020 will be the first year without a new something by the obsessively prolific filmmaker – and even then, due only to a force majeure halting progress around the globe – his Meryl Streep-led comedy Let Them All Talk is reportedly all in the can and ready to run, and never one to waste time, he's already begun laying track for his next next movie.
Per a report today in Deadline, Soderbergh has commenced production on No Sudden Moves, a heist picture with a dizzying cast uniting an unlikely constellation of stars. Take a deep breath: Don Cheadle, Benicio del Toro, Jon Hamm, Ray Liotta, Stranger Things breakout David Harbour, actor-directors Amy Seimetz and Bill Duke, Succession favorite Kieran Culkin, the eponymous Honey Boy Noah Jupe, SMILF creator-star Frankie Shaw, and Uncut Gems bombshell Julia Fox. A "four-quadrant" cast, as Hollywood types say.
They're all involved with a simple ripoff job gone terribly awry in Detroit circa 1955; some crooks have been sent to purloin a crucial document, and their scramble to secure their own hides after everything goes kablooey sends the dramatis personae through a perilous city in the throes of racial demographic shift. The casting of Duke in particular, famed for directing the Black labor landmark The Killing Floor in 1984 and last seen in Soderbergh's High Flying Bird, seems to suggest that the director will continue the aggressively anti-capitalist bent of his recent films.
The film will premiere on HBO Max, as part of an overall deal Soderbergh signed with the emerging streaming platform to lure him away from Netflix. He's made it clear in recent years that he's relinquishing his attachment to brick-and-mortar theaters, willing to bring his work to whoever will fund it and get it out to the public. If the money's green and the checks don't bounce, Soderbergh's making a deal.
While the COVID-19 pandemic continues to put a strain on shooting processes, Soderbergh has announced a plan to forge ahead undeterred, with masks for the crew and cast (whenever they're not on camera). At this point, it's really starting to look like he'll stop making movies when he's dead. Even that much seems like an underestimation.
The post Steven Soderbergh's next film brings together all of your favourite actors appeared first on Little White Lies.