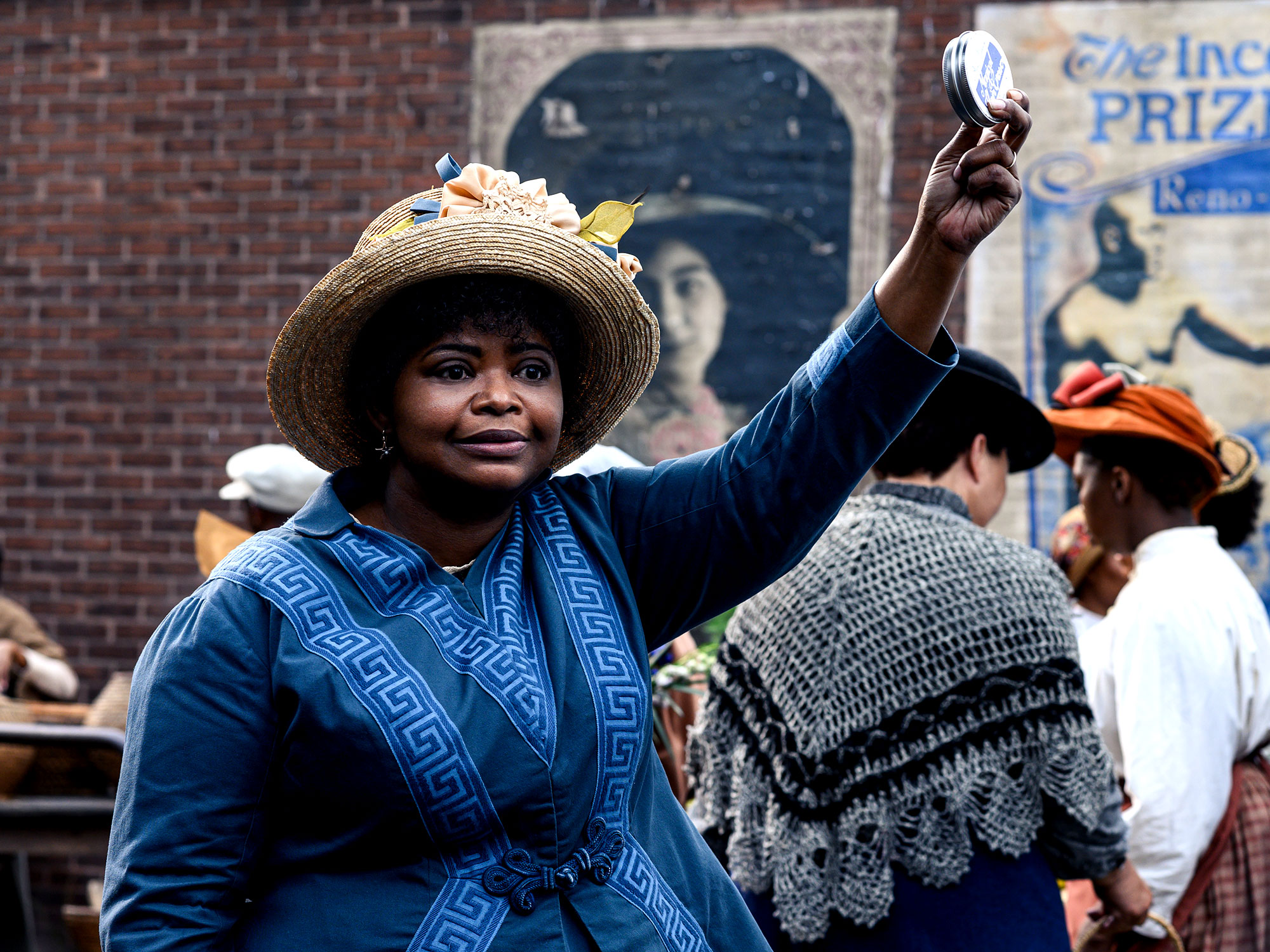 Sarah Breedlove (Octavia Spencer) had forgotten how to dream about a future that didn't involve her scrubbing her fingers to the bone as a washwoman. She found herself in a dangerous headspace, hopeless and lonely, when her hair started falling out, leaving her with bold patches and not a trace of confidence.
Enter Addie (Carmen Ejogo), a woman who is practically regarded St Louis royalty thanks to her line of effective Hair Grower products. It works wonders on Sarah's hair, sparking not only new-found confidence, but a desire to change her life and, with it, that of many others in her position.
Netflix's new limited series, Self-Made: Inspired by the Life of Madam CJ Walker, is a beautiful celebration of black hair, power and beauty. Based on Walker's great-great granddaughter A'Lelia Bundles' book, the show offers a hopeful and empowering account of an era in which damaged hair and dry scalps were still deciding factors between a life of freedom or bondage, especially for women.
And Sarah (later known as Madam CJ Walker) wanted freedom. While Addie had been happy to trade hair products and treatments for Sarah's laundry services, she wasn't ready to give her a job as a door-to-door sales lady. This, Addie insisted, was not the right position for a woman "the likes of" Sarah, her appearance would not appeal to her clientele. Instead of deterring Sarah, Addie's blatant colourism only spurred her determination.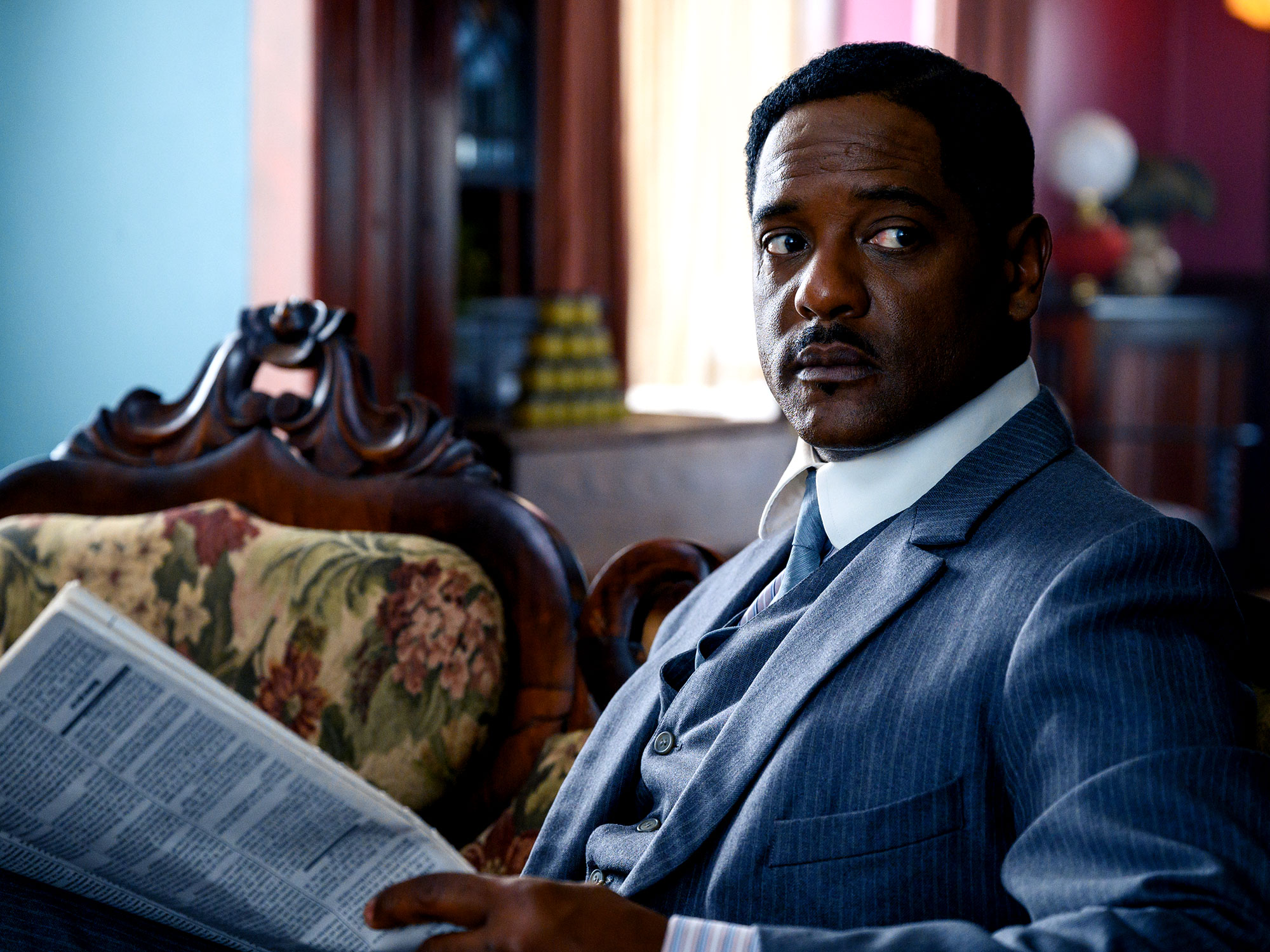 With her husband CJ Walker's (Blair Underwood) unwavering support and using her daughter Lelia (Tiffany Haddish) as a guinea pig, Sarah starts experimenting with her own hair treatments until she finally lands on the ideal combination of ingredients. Sarah's approach to selling is to relate to her potential clientele, using her own life and experience to share the sense of empowerment this form of self-care has given her. "Wonderful hair leads to wonderful opportunities," she assures the ladies who express an interest in her product. "If I look good, we look good." Success may have been Sarah's main focus, but it wasn't her only one – she uplifted the women around her and treated them with kindness and respect.
The premiere episode's title, 'Fight of the Century', refers to the dream-like sequences of Sarah and Addie boxing in the ring together, representing their fight to defend their respective titles as haircare pioneers. It's also a reference to the famous match between legendary fighters Jack Johnson and James J Jeffries on 4 July, 1910, a highlight in Sarah's household and across the United States.
The two instances – Johnson's fight and Sarah's growing success as an entrepreneur – represent a massive win for the black community. And while it didn't come without its hardships, it was the last time Sarah was ever going to let anyone make her believe she was too dark to shine. No one was ever going to dim her light.
'Fight of the Century' is a promising start to a series that gives us a personal perspective on Sarah's own hair journey and experiences with colourism on her way to climbing to the top of the business ladder.
The post Self-Made is a beautiful celebration of black hair and power appeared first on Little White Lies.