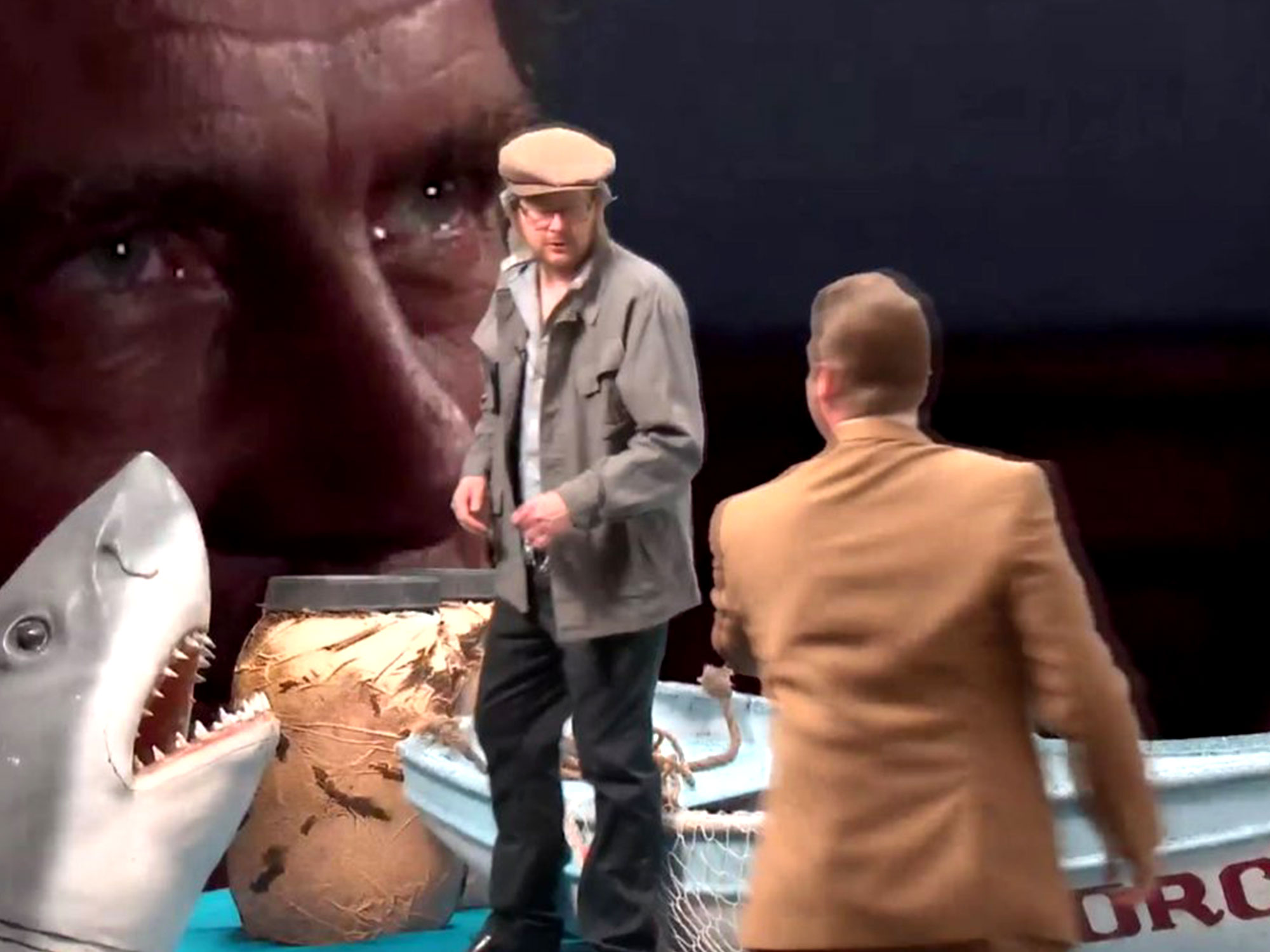 There's nothing quite like On Cinema. Concocted by comedians Tim Heidecker (of alternative comedy duo Tim & Eric fame) and Gregg Turkington (stepping away from his Neil Hamburger stand-up persona) while living together in Brooklyn during the filming of 2012's The Comedy, it started with a very simple premise. They wanted to riff on toothless podcasters and the fast-turnaround, soundbite criticism of modern film reviews. Instead, things went a little differently.
On Cinema at the Cinema began as an independently produced podcast, before morphing into a web series through comedy site Thing X, eventually airing on TV when the site was acquired by Adult Swim in 2013. Since then, the show has expanded into its own extended universe, consisting of the original podcast, the TV series, annual two- to three-hour-long Oscar specials, an in-joke spin-off series called Decker, Tim's fake hard rock band Dekkar (which itself evolved into EDM experiment DKR), an entire televised fake murder trial (The Trial of Tim Heidecker, which can be logged on Letterboxd), all leading up to 2019's feature-length mockumentary Mister America.
This doesn't even account for the numerous in-show ventures and plotlines (including Tim's brain surgery and Gregg's subsuming of the Victorville Film Archive). But let's not get ahead of ourselves. In the show, Tim and Gregg play absurd, narcissistic versions of themselves, giving their popcorn bag ratings scale to mostly terrible movies they've likely never even actually watched. While Tim plays himself as a right-wing, flag-worshipping, conspiracy-addled doofus, Gregg styles his persona as a passionate – if not painfully desperate – cinephile, whose proclamations of "film buff" status are at odds with his consistently-proven lack of cinematic knowledge.
Both Tim and Gregg want to be in control of On Cinema, but it consistently goes off the rails. The focus of the show invariably switches between Tim's erratic, often life-threatening personal troubles and Gregg's insistence on "getting back to the movies," an endeavour which is constantly dismissed by Tim. The two men seem to only loathe each other, but they apparently have no one else. It's a fascinating, toxic dynamic that manifests itself absurdly in their reviews and numerous other subplots. The draw of the show is less about watching them give funny fake reviews of bad movies than becoming immersed in the lore of these characters.
The show also has an impassioned following on Twitter; fans play along with the storylines and label themselves as either "Timheads" or "Greggheads" depending on who they side with. If you're accustomed to the stylings of other Tim & Eric projects, well, it's not really anything like that. Everything here is almost entirely improvised, leaning mainly on dry, uncomfortable humour that takes a while to fully acclimate to. The entirety of the show can be accessed on YouTube, Adult Swim, and also, handily, on the official On Cinema Timeline website. We look forward to you joining the On Cinema Family.
The post Self-isolate with On Cinema at the Cinema appeared first on Little White Lies.