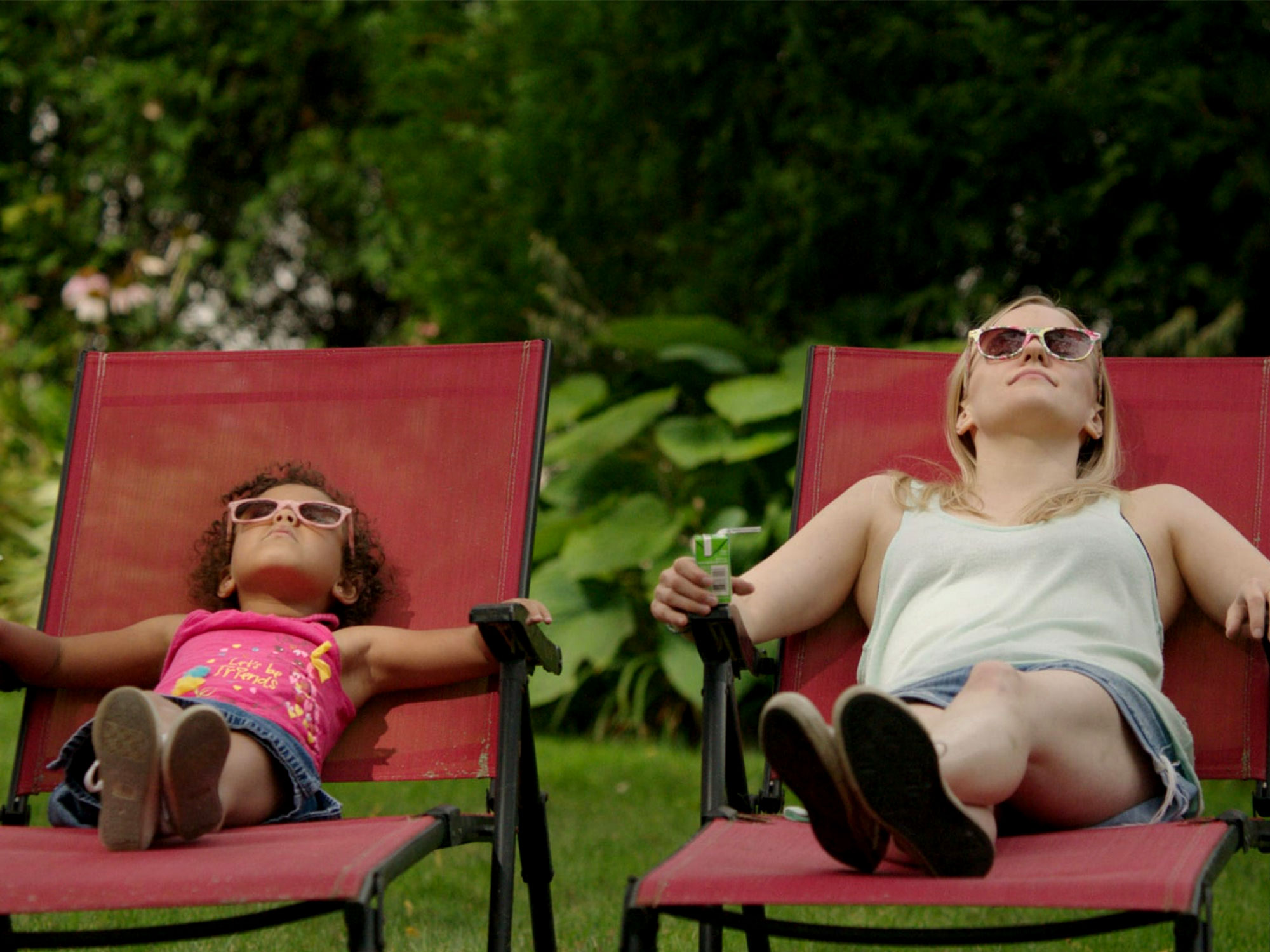 Actor Kelly O'Sullivan takes on the lead role of Bridget, a 34-year-old woman who doesn't quite have it all figured out just yet. At the outset of the film, which O'Sullivan also wrote, Bridget does two things which set the story in motion: she hooks up with a (very emotionally in tune) 26-year-old and goes to interview for the position of a nanny. The hook-up results in pregnancy which results in termination, while the interview results in her being hired to watch over six-year-old Frances (played by precocious newcomer Ramona Edith-Williams).
Increasingly in the world of literature we've seen the rising popularity of young female authors exploring the complexities of contemporary womanhood through personal essays or novels that feel more open and honest than maybe has been encouraged previously. In Saint Frances, O'Sullivan leans into personal experiences, primarily abortion, lapsed Catholicism and the question of whether motherhood is something she wants at this time in her life.
Bridget's introduction causes a flash of nervousness that the ensuing 100 minutes might be an indie reiteration of Judd Apatow's Trainwreck, but what follows is much more nuanced and frank. While this story is captured by a male director, Alex Thompson is also O'Sullivan's working and romantic partner, so his presence feels unobtrusive. Unlike Apatow's depiction of a "mess" of a woman who needs to be saved from her daddy issues (hello, patriarchy!) by a fairly unextraordinary man, O'Sullivan's relationships feed into her narrative without ever defining it. She's a woman who's working through her shit on her own, and that's just fine.
Nothing in Saint Frances is a particularly big deal. Yes, there's drama, but it's all presented in a very matter of fact way. For example, Frances' parents are a gay female, interracial couple, but that's not something that Bridget relays to her not- boyfriend when telling him about the interview. Likewise, her decision to have an abortion is certain and unemotional, and the way in which it's depicted is incredibly honest, down to the maxi-pads and inspections of the various bleedings that follow.
This breeziness, though, should not be misread as being uncaring or glib. Yes, Saint Frances doesn't dwell on matters too heavily, but that doesn't mean that it isn't deft in providing small vignettes on some much broader topics, like breastfeeding, postnatal depression, the mental health struggles of a parent who isn't the primary carer, the impact a new sibling can have on a child and the fact that some women (particularly those with Catholic guilt) still rely on pulling out as a method of contraception.
As with Desirée Akhavan's Appropriate Behaviour, Saint Frances allows women to be unjudged – it celebrates who they are, warts and all. There's humour, there are tears, there are poor decisions with creepy guitar teachers, but, in the end, there's really just 70 trillion cells that, if they were given the choice, were happy to be born. Only in seeing films like this and reading books by women who go through and question what we might do in such a situation, do we begin to realise that we aren't so alone in our own uncertainties.
The post Saint Frances appeared first on Little White Lies.