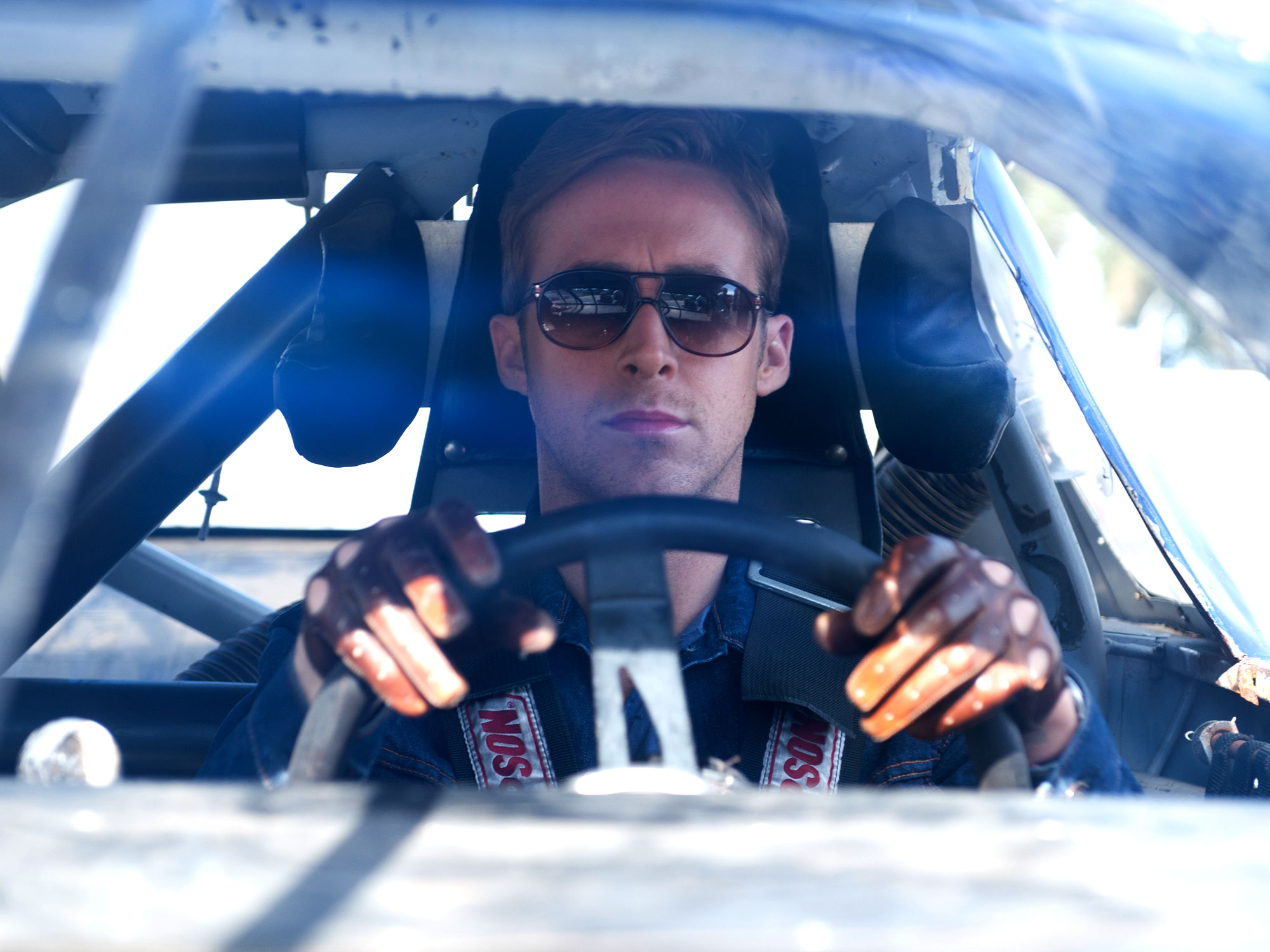 In the years since he broke out as the co-director of megahit John Wick, action-veteran-turned-filmmaker David Leitch has been keeping busy. He returned to silver screens in 2017 with the hard-hitting Charlize Theron vehicle Atomic Blonde, then cranked out a sequel to Deadpool in 2018, and then spun off the Fast 'n' Furious franchise into Hobbs and Shaw in 2019. He won't continue his back-to-back-to-back streak in 2020, but the good news is he's already making plans for his future in features.
Deadline has the news that Leitch will direct a drama about the lives of stuntmen, a topic with which he's all too familiar, for his next project. The deal gets even sweeter – Ryan Gosling has already signed on for the lead.
Both men will bring a goodly measure of expertise to this little-explored milieu; Leitch cut his teeth as an indestructible stand-in performer for explosions, car crashes, and any other scenes too hazardous for the precious actors to do personally. Gosling, to his credit, has portrayed stunt riders in both The Place Beyond the Pines and Drive. One more so than the other, they have a feel for the work and the sort of people who do it.
Somewhat less encouraging is the news that the film will be scripted by Drew Pearce, known best for scripting Iron Man 3, and for directing the thoroughly underwhelming Wick-lite crime thriller Hotel Artemis. (He also wrote Hobbs and Shaw, cementing his link to Leitch.) The designation of this film as a drama also raises an eyebrow, considering that both Pearce and Leitch have backgrounds in big-budget action spectacle that hasn't always prioritized character work.
Perhaps the green light for this film comes from a desire to piggyback on the recent success of Once Upon a Time in Hollywood, in which Brad Pitt delivered an Oscar-winning performance as stunt pro Cliff Booth. It's always been a romanticized profession – the perfect combo of tough-guy masculinity and artistic sensitivity – but if things keep going like this, the humble stuntman may soon join the cowboy in the canon of the cinematic imagination.
The post Ryan Gosling set to star in drama about the life of a stuntman appeared first on Little White Lies.