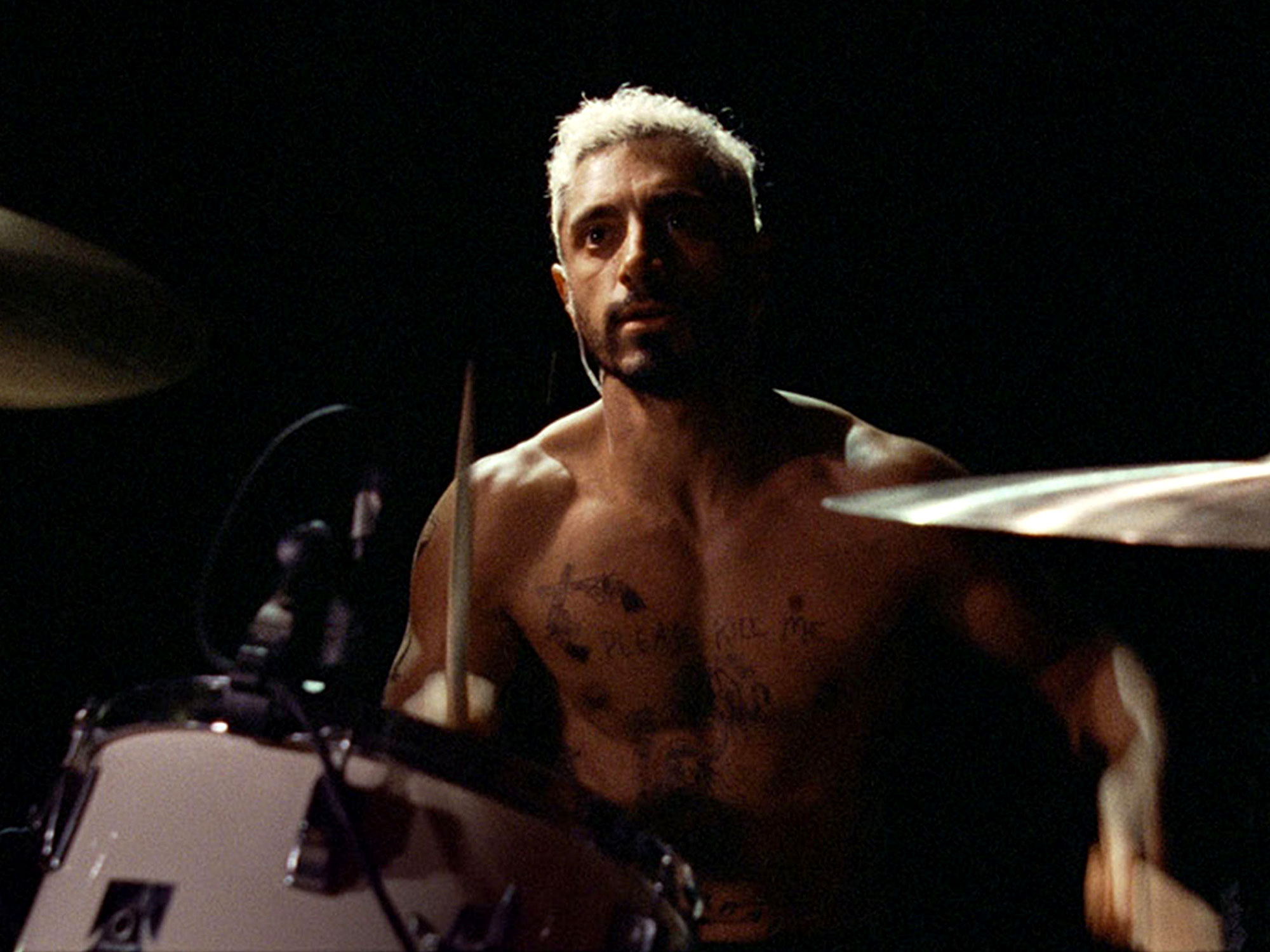 With a much paltrier slate of movies to choose from this year, it would appear that awards selection committees will eventually have to formulate a lineup of nominees a bit farther from a cinema mainstream all but nonexistent in its current form. In light of this, Riz Ahmed may be in luck, as he delivers just the sort of standout indie performance that might have gone overlooked in a more crowded 2020.
He stars in The Sound of Metal, the directorial debut from The Place Beyond the Pines writer Darius Marder, as a speed-rock drummer losing his all-important sense of hearing at a rapid pace. In the new trailer released just yesterday, Ahmed shows his skill on the skins, pulverizing his set in a display of self-destruction and depressurized rage.
The emotional core of the film focuses more closely on his efforts to heal himself inside and out, as his character Ruben goes to a unique rehabilitation facility where the deaf provide one another with counsel and community. He finds solace there, but fears that building a new life may mean distancing himself from his dedicated girlfriend and bandmate, Lou (a bleached-eyebrowed Olivia Cooke).
Not seen in the trailer is her father (Mathieu Amalric), who figures significantly into the final hour of this lengthy epic of intimacy, which takes Ruben from his silent haven to a personal reckoning in Paris.
The film made quite a splash in its initial premiere last year at the Toronto International Film Festival, where Ahmed earned raves for his performance of reined-in anger, and where one member of the audience had to be rushed to the hospital after fainting. (Whether that was due to the intensity of the audio's high and low frequencies or a preexisting medical condition was never quite settled.)
Those present have spent the last year banging the drum in the more idiomatic sense, talking up a stripped-down character piece as they waited for the film to get a new release date after the first was scuttled by the COVID-19 pandemic.
One other thing to note: the trailer has built-in subtitles, a nod to Marder's commitment to depiction and generally doing right by the deaf community in the film. Many of the other guests at Ruben's therapy group were portrayed by nonprofessional actors, lending verisimilitude to the film with their intuitive understanding of the experience of living without sound.
While the script follows Ruben, it also paints a picture of agency within disability, as the deaf cast members demonstrate their capacity to do and be whatever they like.
Sound of Metal comes to select cinemas in the US on 20 November, then to Amazon Prime on 4 December.
The post Riz Ahmed bangs the drums in The Sound of Metal trailer appeared first on Little White Lies.