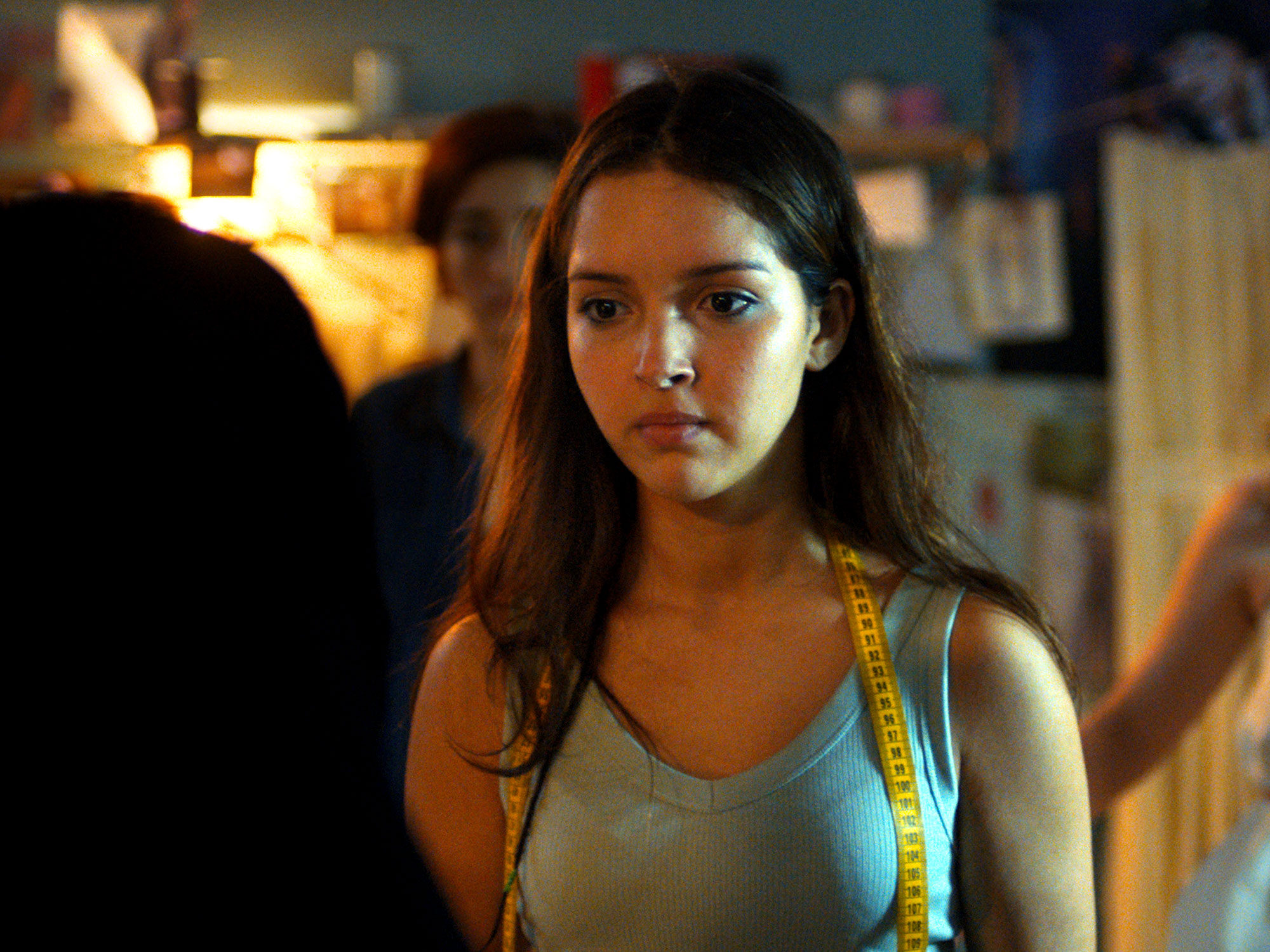 When we meet fashion student Nedjma, played by Lyna Khoudri, on a night out on the town with her mates, she seems like most free-spirited young women. Dressed to the nines, her eyelids blue, and smoking a cigarette out the cab window (it is the 1990s), it looks like another clique movie celebrating female friendship and independence.
But as with other recent films, such as Céline Sciamma's Girlhood and Sarah Gavron's Rocks, things in Mounia Meddour's debut feature, Papicha, aren't as joyous as they first seem. No matter how many times the rug is pulled from beneath Nedjma's feet, the misogynistic violence never ceases to shock.
While Sciamma faced criticism for attempting to relate to the experience of young Black womanhood in Paris, Meddour's direction feels unmistakably authentic. After being born and raised in Algeria, her family moved to France after her filmmaker father received death threats during the Civil War. The oppression of women shown in Papicha to be superficially founded in religion, especially through the insistence they replace their crop tops and miniskirts for hijabs, mirror the criticism she faced as a student.
In the film this takes on a broader symbolic purpose – it's about celebrating women's bodies rather than covering them up, but at the same time presenting the frighteningly realistic acts of terror that simple protest inspired. The university campus Nedjma and her friends live on is a microcosm not only of Algeria, but of women facing radical repression across the globe.
What Papicha so brilliantly captures is the instability of women's experiences. Rather than being relentlessly brutal, the film's structure better captures the ups and downs of the characters' lives. There are periods of fun that intercut the more challenging moments, although the situation becomes more challenging as the film progresses.
Posters insisting women wear hijabs first appear outside the campus, then inside, then a patrol of veiled women breaks into Nedjma's room, before the final bloody attack on her fashion show. She has to escape – of course she wants to enjoy herself, but she's incredibly resilient, having worked hard to get to university and then to design and organise the catwalk. She needs to find a place where her work is celebrated, not destroyed.
What's important here is that we never habituate to the gunshots, to the deaths and violence. It's prevented by those breathing spaces of music, laughter, and creativity that bring us close to the characters on screen. While the film ends with Nedjma finding peace at her sister's grave through her tears, we can't let go once the credits roll. It's not ultimately about religion after all – Meddour shows us that violence is ulterior to faith, since Nedjma and her friends have the same fundamental beliefs.
It's the greatest asset of Papicha that it condemns without being dogmatic, showing its central conflict to be more complicated than Western audiences might otherwise believe.
The post Papicha appeared first on Little White Lies.