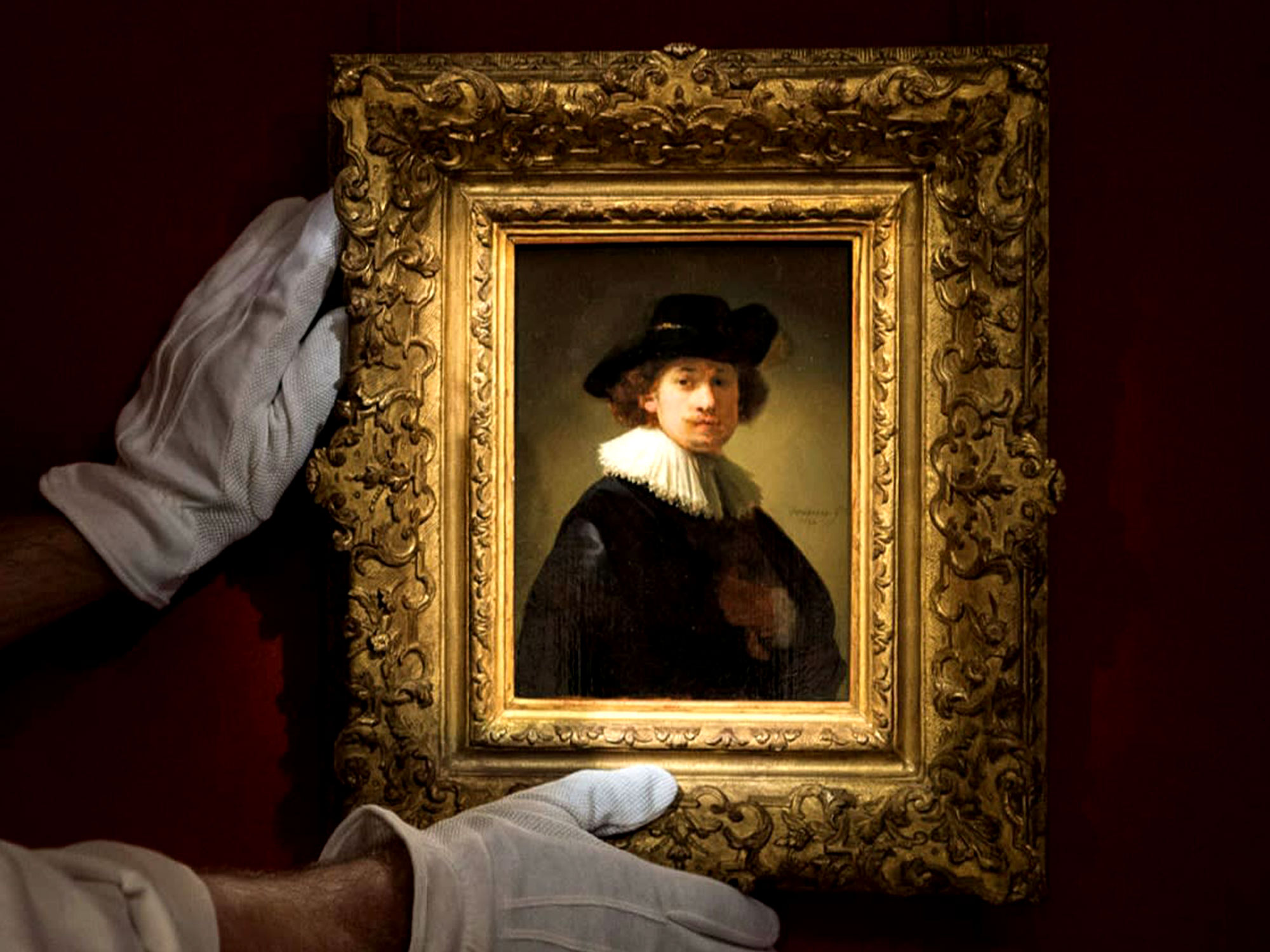 In Frederick Wiseman's 2014 documentary National Gallery, a belief is repeatedly returned to in the various board meetings shown, that the appeal of the Old Masters will never die. Perhaps it's that popular appeal that some of the talking heads in My Rembrandt want control over, to take away an image millions flock to national art museums to see and give themselves exclusive access.
What distinguishes Oeke Hoogendijk's film from Wiseman's is her fascination not in the public but in the private, focusing her lens on the owners rather than the paintings. While they may loan the artworks out for display, there's a certain privilege and cultural status that comes with being the rights owner, a packaged version of philanthropy that can be bought by an elite few.
The interest in the wealthy and the desire to possess what others can't have echoes the American documentaries of Lauren Greenfield, such as The Queen of Versailles and Generation Wealth. Her American subjects rarely care for craft, motivated to collect for the sake of collection.
They exist in My Rembrandt as well. American businessman Thomas Kaplan, who claims to have acquired on average a painting a week for five years, says that he once grabbed Rembrandt's 'Woman in a White Cap' and kissed the subject on the lips. Yet we are also shown their opposite, inviting us to distinguish them with the experts and genuine Rembrandt enthusiasts vital in the preservation of not only as material objects, but as captured moments of a living past.
My Rembrandt cements Hoogendijk as a vital scribe of curatorial history, and by looking at a single artist she has paved the way for future documentaries. As in her first film about the Rijksmuseum in Amsterdam, this is a film with its eye firmly fixed on the present and the state of art today. While the subjects might discuss Rembrandt's technique and brushwork, we're given little time to appreciate that for ourselves – we should go to a gallery to do that, Hoogendijk seems to be saying.
Rather than trying to cover too much context, My Rembrandt benefits from its sequence of integrated portraits of fascinating contemporary characters rather than being overwhelmed by the broader landscape of art history.
The post My Rembrandt appeared first on Little White Lies.