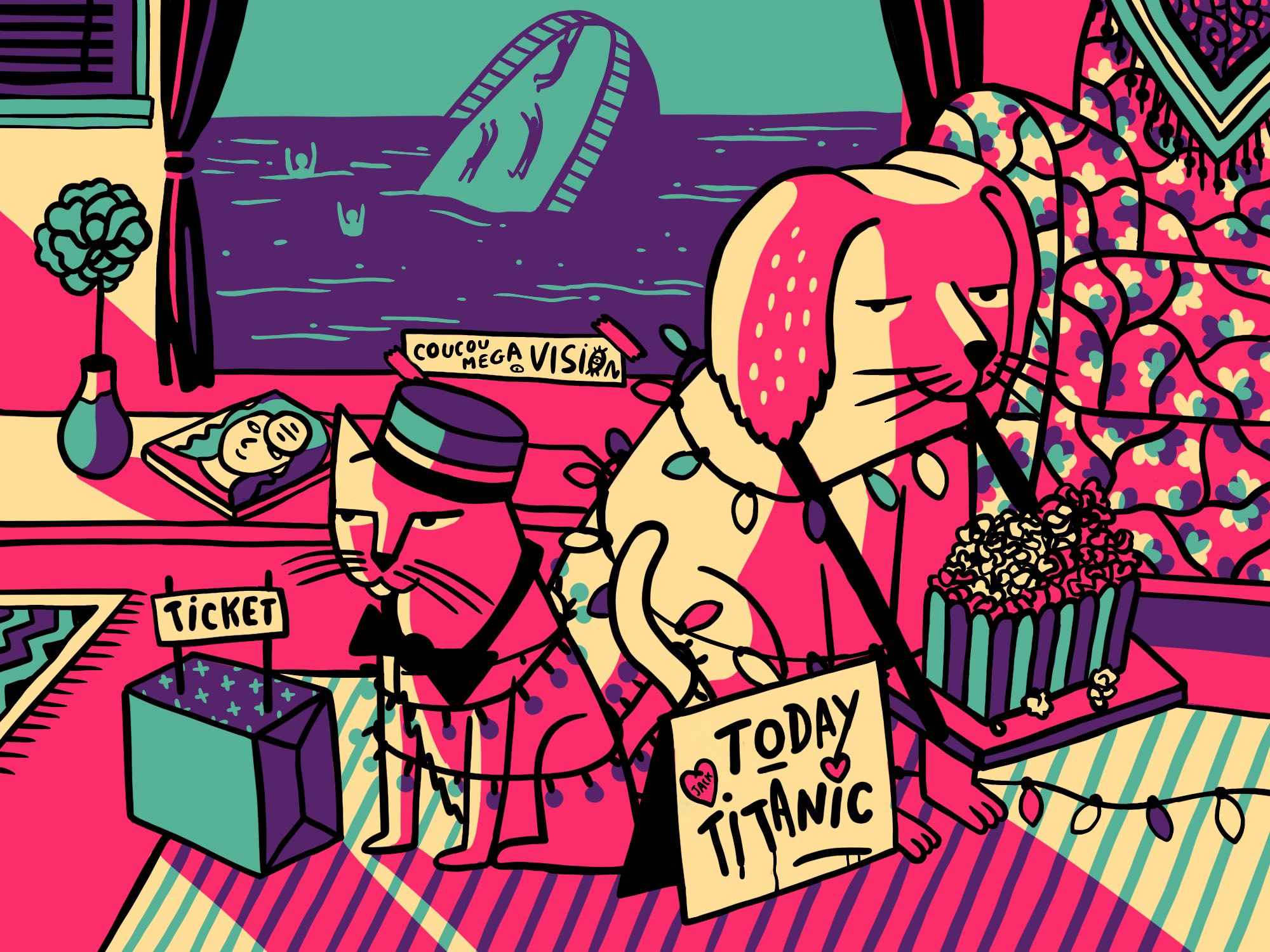 During these difficult times, we are all having to make changes to our daily routines. You only really start to comprehend what true freedom is when those freedoms are taken away from you – in this case, for a very just and vital cause. But, as humans, we have an ability to adapt to whatever life throws at us, and it's in that spirit that we offer up this brief to you, launched in partnership with our friends at Modern Films
One literal and tragic upshot of the current lockdown situation is that we can no longer enjoy a carefree trip to the cinema. Our TVs, laptops, tablets and any piece of home electronics with a screen attached have taken up that mantle – temporarily, we hope.
The Brief
How can we bring some of the magic of the physical cinema experience to our own home?
Looking beyond the 65" OLED 4K Ultra HD screens and top-spec surround sound systems, what are the little creative touches that we can add to make our homes feel more like the cinema?
We're challenging our readers to construct their own Picture Palace at home, and send us a photograph or a video of the results.
Some thought starters…
– We want you to be creative in how you render your Picture Palace; try and use existing materials in innovative ways.
– What are the small details you love about going to the cinema, and can you recreate them in a simple way?
– Create an identity for your cinema: give it a name; make your own ticket stubs; design your own movie schedule; make a movie watching menu.
– Think beyond the conventional. If you don't want emulate the classic look and feel of your local multiplex, then invent some new and exciting ideas for the collective movie-watching experiences of the future.
– Your cinema doesn't have to be to scale; we will also accept a model or a diorama.
The Prize
The overall winner, as judged by our in-house team, will receive a two-year subscription to Little White Lies magazine, a selection of LWLies branded books and games, plus 10 films to stream on Modern Films, 10 films on DVD, a film poster of the winner's choice, and a selection of merchandise.
How to Enter
All entries must be sent to competitions@tcolondon.com under the subject line 'My Picture Palace' by midday GMT on 30 April. You can also tag us on Instagram or Twitter using @LWLies, or with the hashtag #mypicturepalace
Videos should be no longer than 45 seconds and under 100MB, and photos no more than 2MB. Please include a visible copy of Little White Lies magazine or, if you don't own one, just the words 'Little White Lies' written on something within your Picture Palace.
Entries will be judged on innovation, originality and artistic vision. We will also be looking for the entries that best capture the essence of the cinema-going experience. And there's always added points for a bit of humour.
Finally, be safe! If you decide to break out the power tools, make sure you take all the necessary precautions.
A word on our partners…
Modern Films are a distribution company that live up to their name: they champion a diverse array of mainly female directorial voices, and have over the last few years amassed an enviable catalogue of titles such as Cannes prize-winner Happy as Lazzaro by Alice Rohrwacher, Crystal Moselle's delightful teen movie Skate Kitchen and, most recently, Haifaa al Mansour's very funny political comedy The Perfect Candidate. You can watch all these and more at modernfilms.com
Terms & Conditions
1. Competition open anyone aged 15 years or over, with the exception of those related to employees of the Promoter, their families, agents and anyone else connected with this promotion. Proof of age may be required.
2. Entries must be received on before midday GMT on 30 April, 2020. The Promoter accepts no responsibility for any entries that are incomplete, illegible, corrupted or fail to reach the Promoter by the relevant closing date for any reason. Proof of sending is not proof of receipt. Entries via agents or third parties are invalid. Entries become the property of the Promoter and are not returned.
3. Of the entries received before the deadline, one overall winner will be selected.
4. In the event of unforeseen circumstances, the Promoter reserves the right (a) to substitute alternative prizes of equivalent or greater value and (b) in exceptional circumstances to amend or foreclose the promotion without notice. No correspondence will be entered into.
5. The prize for the winner is a two-year subscription to Little White Lies magazine, a selection of LWLies branded books and games, plus 10 films to stream on Modern Films, 10 films on DVD, a film poster of the winner's choice, and a selection of merchandise.
6. The winner will be notified via email.
7. To obtain details of the winners please email competitions@tcolondon.com stating the name of the prize, and the subject line 'My Picture Palace' four weeks after the closing date
8. By entering this competition, all entrants consent to the transfer of their personal data to the Promoter for the purposes of the administration of this prize draw.
9. All work must be entirely original and the entrant's own.
10. By entering the competition each entrant agrees to be bound by these terms and conditions. The Promoter is The Church of London, 71a Leonard Street, EC2A 4QS.
The post My Picture Palace – Can you build your own cinema? appeared first on Little White Lies.