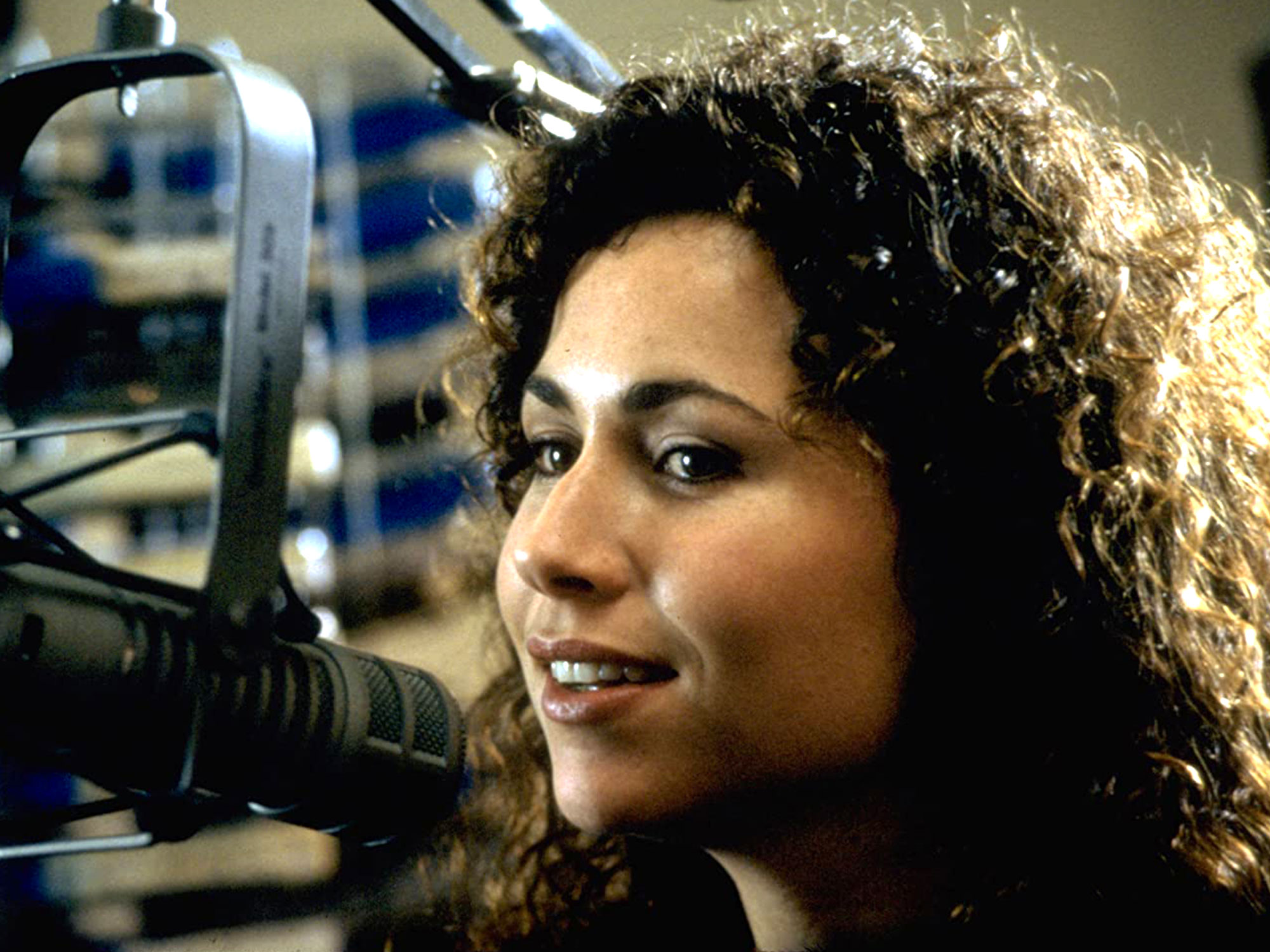 There are some films you watch when you need a warm hug from a familiar source. There's no new terrain to explore, no outside world, no alarms and no surprises – they are simply soothing. Since a global pandemic was declared on 11 March, daily life has become so strange that the solace offered by comfort blanket movies is enhanced. In this series, we want to celebrate them, in whatever form they take.
---
There's cool, there's supercool, and then there's John Cusack and Minnie Driver in Grosse Pointe Blank. Him as Martin, a professional assassin with scruples; her as Debi, a local radio DJ with a penchant for '80s alt-rock. For me, and I suspect for many others of my generation, they are the ultimate on-screen pairing – up there with Bogie and Bacall, Delon and Vitti, Ford and Fisher. Whenever I watch the film, I can't help but fall in love with them all over again. They seduce me in that way that great movie stars do.
But their easy charm and scintillating chemistry isn't the main reason why I love this film, or why I keep coming back to it. The reason I feel such a strong connection to Grosse Pointe Blank, and what qualifies it as a comfort blank movie, is that it reminds me of a simple truth about life, which is that nothing really changes. We may grow up, move away, get jobs, get married, have children, yet the ideas we form about ourselves at an early age remain constant. This is not to say that people are incapable of modifying their behaviour or bettering themselves; simply that at a certain point our personalities are shaped and become fixed. I'm different from how I was the first time I watched Grosse Pointe Blank (20 years older for starters), but I'm the same me.
Let me backtrack a second. I came to Grosse Pointe Blank relatively late, having been too young in 1997 to see it at the cinema. Every Sunday in my hometown there was a car boot sale not far from where we lived, and once a month we would go down and peruse the odd junk and occasional treasure cluttering the rows of folding tables and plastic crates. With the money I had saved from my paper round, I would make a beeline for a handful of sellers flogging second-hand VHS tapes, picking out the titles and cases that caught my eye. One Sunday morning, I parted with my hard-earned coin for a copy of Grosse Pointe Blank, not recognising the couple on the cover but immediately understanding that they were extremely cool.
The words 'Grosse', 'Pointe' and 'Blank' arranged in this way confused and compelled me. It was only upon viewing the film that I discovered the title refers to a city in America, where our sweethearts are reunited. Much later, I wondered if it was possibly a nod to John Boorman's 1967 crime noir, Point Blank. Indeed, Martin Blank is in many ways a male anti-hero in the Lee Marvin mould: a trigger-happy, taciturn loner seeking reward and redemption, scorned by his own insouciance. Violent and self-destructive but attractive all the same.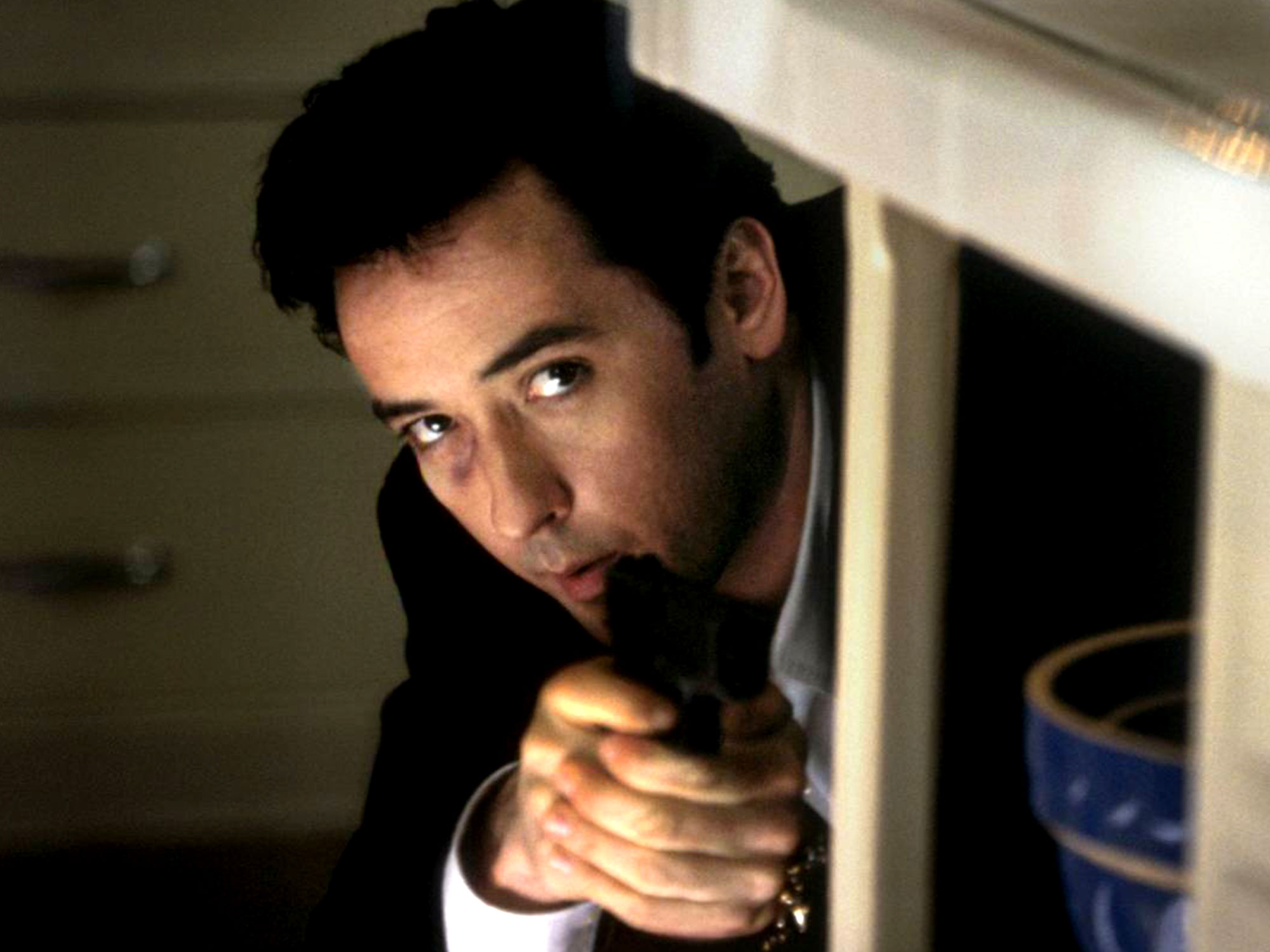 There's a moment in Grosse Pointe Blank where Martin says, "I've always felt very temporary about myself," and I can relate to that, in that I'm not someone who is inclined to thinking too deeply about who I am, where I've come from, or where I'm going. The one thing Martin is firm on is his love for Debi, and even though he leaves it late to make a proper commitment to her, that's all that counts. Even though a lot of time has passed, they still feel the same way about each other.
What I find so comforting about this film is the notion that for all the messes and mistakes we make, all the harm we do to each other, people are capable of immense empathy because we implicitly recognise the flaws and weaknesses that are wired into each and every one of us. For better and worse, people don't change; if you truly care about someone then it doesn't matter.
Grosse Pointe Blank also contains a brilliant critique of modern masculinity: specifically of the type of outwardly self-confident man who treats his penis like a weapon and freaks out when things get serious. It's no coincidence that Martin's way of dealing with the fear and insecurity that led him to abandon Debi on prom night is to become a literal gun for hire.
In truth, neither has moved on from those heady high school days. Despite now being in their late twenties, it seems as though Martin and Debi never graduated. They are trapped in a time capsule of their youth, circa 1986. That they pick up where they left off romantically is largely down to Debi's maturity and emotional intelligence, but it's plain to see that Martin's betrayal has stunted her development too. It's telling that she is still living in the same dead-end town, still at home (albeit temporarily), and earning a living playing songs almost exclusively from the same period as her traumatic jilting.
Grosse Pointe Blank is a film I've revisited sporadically over the years, usually with friends who share my fondness for The Specials and sophisticated '90s rom-coms. The fourth time I saw it was on a stag do. (Suffice it to say it was the most wholesome activity on the day's itinerary.) My former boss – the eligible bachelor of the hour – rented out what was then the Aubin & Wills cinema in Shoreditch and requested a copy of the film from the distributors to screen for the party. Amazingly, they sent not a DVD but a crisp 35mm print held over from its original theatrical run. So I finally got to see it on the big screen.
Watching it again on my own recently, it was intensely soothing to catch up with Cusack and Driver, not to mention Alan Arkin (as Martin's beleaguered therapist), Joan Cusack (as his maniacal PA) and Dan Aykroyd (as his clownish frenemy). The deep cuts on the soundtrack, and how perfectly they're matched to what's happening on screen (The Jam's 'Absolute Beginners' when Martin and Debi see each other for the first time in 10 years; The Burros' 'Little Luxuries' when he enters her childhood bedroom), get me every time. But what struck me most was the feeling that no matter where we go or what we become, some things stay exactly the same. That's just the way it's meant to be.
The post My Comfort Blanket Movie: Grosse Pointe Blank appeared first on Little White Lies.