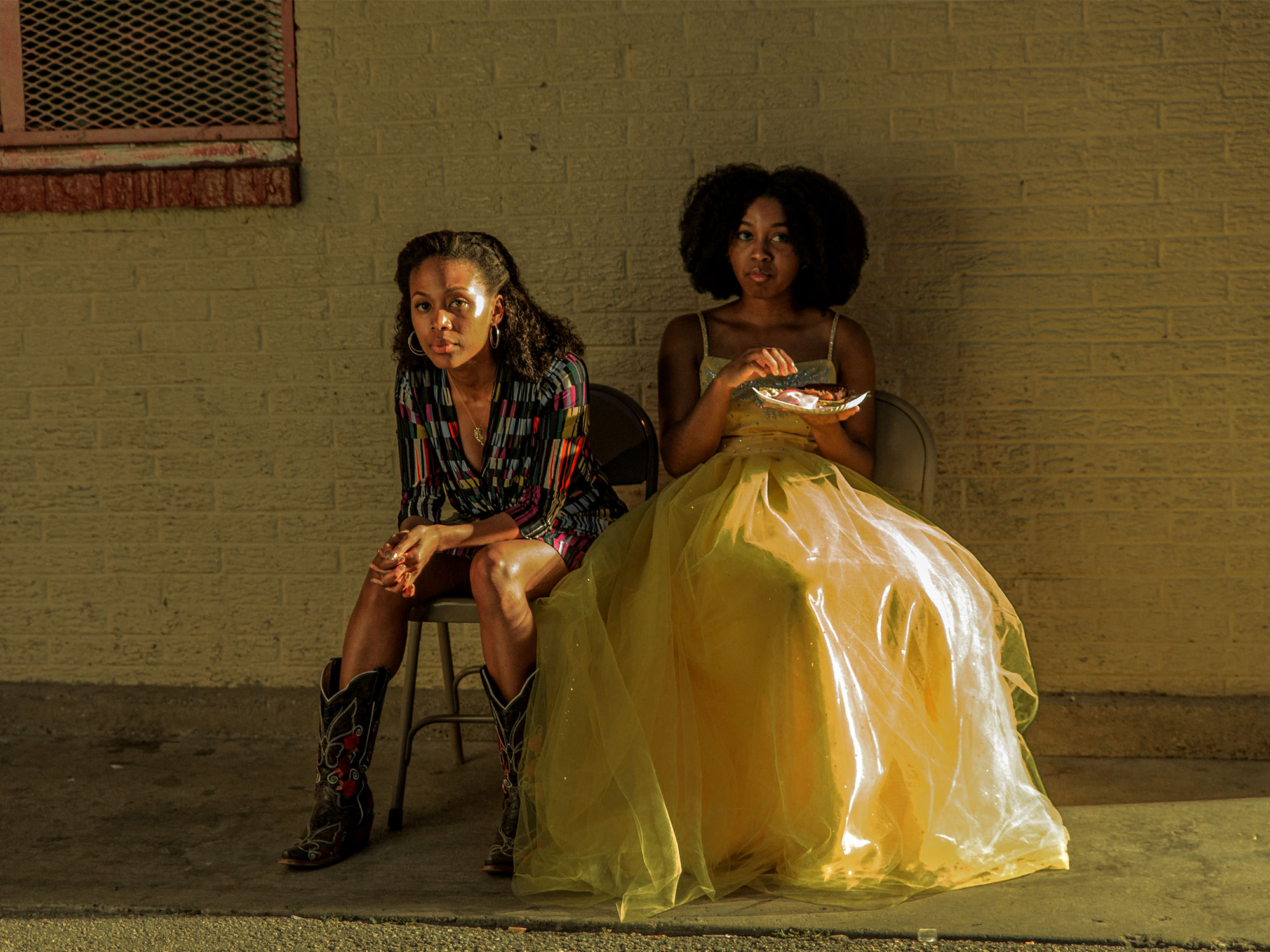 What is a 'phenomenal woman'? In a towering performance, actor Nicole Beharie plays a former beauty queen preparing her rebellious daughter for the Miss Juneteenth pageant. This powerful directorial debut from Channing Godfrey Peoples explores themes of Black motherhood, womanhood and the meaning of freedom. Peoples, who also wrote the film, draws on her own experiences growing up in Fort Worth, Texas to tell a story that doubles as a love letter to Southern Black culture.
Commemorated on 19 June, 1865, Juneteenth is a holiday celebrating the last slaves in Texas being freed after receiving news of the abolition of slavery two-and-a-half years earlier. We meet Turquoise Jones (Beharie) as she begins her shift at the local bar. As she walks, mop and bucket in hand, we see the portrait of her past victory in the Miss Juneteenth pageant as it hangs on the wall.
Becoming Miss Juneteenth is a sign of poise, beauty and potential. It brings admiration and elevates the winner above the confines of smalltown life. This promise, however, has eluded Turquoise, and she struggles to make ends meet while raising her teenage daughter, Kai (Alexis Chikaeze). Switching between jobs, and leaning on Kai's well-meaning but unreliable father, Ronnie (Kendrick Sampson), Turquoise is driven by dreams of Kai following in her footsteps and being crowned Miss Juneteenth.
As Turquoise pushes Kai into pageant preparation, we watch as she pins her hopes on her daughter winning the title, which includes a fully-paid college scholarship and being able to step into the identity of the respectable, enviable woman Turquoise is reminded daily that she was never able to become.
Beharie plays Turquoise with a quiet, steely resilience, imbuing her with a vulnerability that doesn't announce itself loudly, but is present in the hopeful flicker in her eyes as she watches Kai from the crowd. In Beharie, Peoples has found the perfect foil to portray the unshakable strength of Black motherhood, juxtaposed with the heartbreaking fragility of a woman trapped by socioeconomic conditions and seeking refuge in a pageant that, we can see, stifles her daughter rather than frees her.
Peoples adeptly takes the familiar story of deprivation, disappointment and survival, and filters it through a lens that locates a brightness in the characters who live and dream in Fort Worth. Black cowboys strutting down a parade line, middle-aged folk line-dancing in the bar, dance teams made up of girls with luminous braids bouncing confidently. The film conveys the tough realities facing a small-town Black community, but it is also just as keen to showcase the joy and cultural pride that remains undiminished in these locales.
Miss Juneteenth is a film that often references the 1995 Maya Angelou poem 'Phenomenal Woman'. In planting a story that is ultimately about hope, in the struggles and culture of a people whose resilience is astounding in itself, Peoples' stunning film reminds us that wrestling joy from the jaws of tribulation can be the most phenomenal act of all.
The post Miss Juneteenth appeared first on Little White Lies.