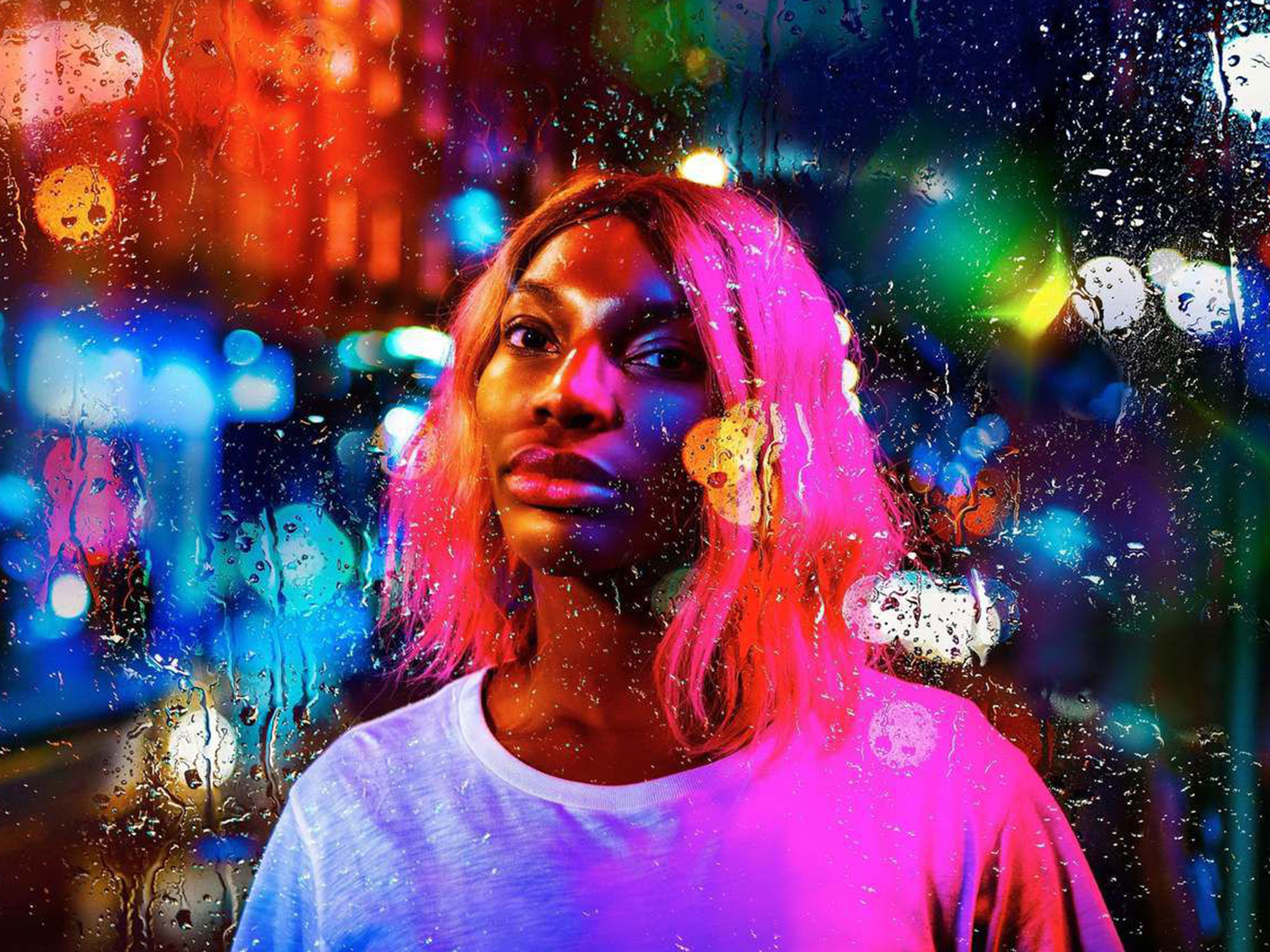 Piecing together the events that led to a crime is a dominant television drama staple, which often centres on a body that can no longer speak. Starring and written by Michaela Coel, I May Destroy You is a stirring 12-part BBC and HBO co-production that takes a different approach to a familiar narrative. Loosely inspired by her own experience, Coel weaves together a story of friendship, dating and a flourishing career with the sexual assault that impacts every aspect of her life.
In the first two episodes, pink-haired Arabella (Coel) arrives back to London from an Italian working sojourn. However, upon her return the unfinished draft of her second book and a morning meeting with her eager literary agents requires an all-nighter. Fragments of memory litter the first 30 minutes, including flashes of her time in Italy with the impossible to pin down Biagio (Marouane Zotti), unwilling to solidify their relationship status beyond this casual hook-up.
Dating dominates conversations and social plans; her friend Kwame (Paapa Essiedu) leaves to meet a Grindr date, giving Arabella an excuse to take a break from writing to meet Simon (Aml Ameen) and his friends at a bar. Everyone has their own thing going on, including Simon stepping out on his long-term relationship with little care about who sees him. Texts, video calls and scrolling through apps are seamlessly integrated, effectively underscoring how much technology plays a role in modern living. Later, she uses online banking and Simon's Uber receipt in an attempt to reconstruct the jigsaw puzzle of a night she cannot remember.
Rather than leading with the blackout and subsequent trauma of an encounter initially depicted via half-formed fragments, we're given the opportunity to get to know our protagonist before her life is interrupted by the sexual assault. Ditching her laptop for an hour-long break in Soho, Arabella sets a timer on her phone to ensure she doesn't stray for too long. Karaoke, shots and singing along to 'Flowers' by Sweet Female Attitude in a bar follows, before a stumbling, glass breaking montage halts the joyful festivities.
Earlier, a fan has stopped the 'Confessions of a Fed-Up Millennial' author to take a photo and regal her with admiration. Happy to indulge in a snapshot and conversation, she is still adjusting to fame and attention. The same happens the following morning, but this time Arabella can barely focus on the selfie taking. An effective before and after sequence depicting how quickly the world can be flipped upside down, even if her current disorientated state is without explanation.
The first two episodes are directed by Sam Miller, who has notable credits on Luther and Fortitude, and written by Coel, meshing together a pre- and post-fugue state to underscore the violation that has taken place. The unnoticed head wound, which begins to bleed during the meeting with her literary agents and the smashed phone screen spotted by her best friend Terry (Weruche Opia) are early indicators this is far from a simple hangover.
When she gets home, touching the doorknob leads to a disturbing image of a man above her, who won't let her out of a confined space. She can barely recognise her own trauma, so it is unsurprising that she flakes out and forgets Terry has an important audition for a so-called feminist beauty brand – an audition that goes terribly, in part as a result of racial microaggressions from the white women behind the camera.
Events in 'Yes, Yes, Yes, Yes' and 'Someone is Lying' unfold at a slow pace, allowing the characters to fully occupy their space before Arabella's world is upended. Coel is riveting throughout, from her carefree exuberance when taking a break to her wordless confusion regarding her missing hours, culminating in visceral sobs and later the silent wiping away of a tear as the pieces begin to fall into place.
Humour is far from absent: some of it is about the writing process (she types "how to write quickly" into a search engine), while other moments nod to the cluelessness and intrusive expectations of her white agents. A mystery story bubbles beneath the surface, but I May Destroy You excels for refusing to give easy answers to that hazy evening and everything else that follows.
The first two episodes are available now on BBC iPlayer; Episode 2 airs on BBC 1 tonight (9 June) at 10.45 pm.
The post Michaela Coel delivers a searing performance in I May Destroy You appeared first on Little White Lies.