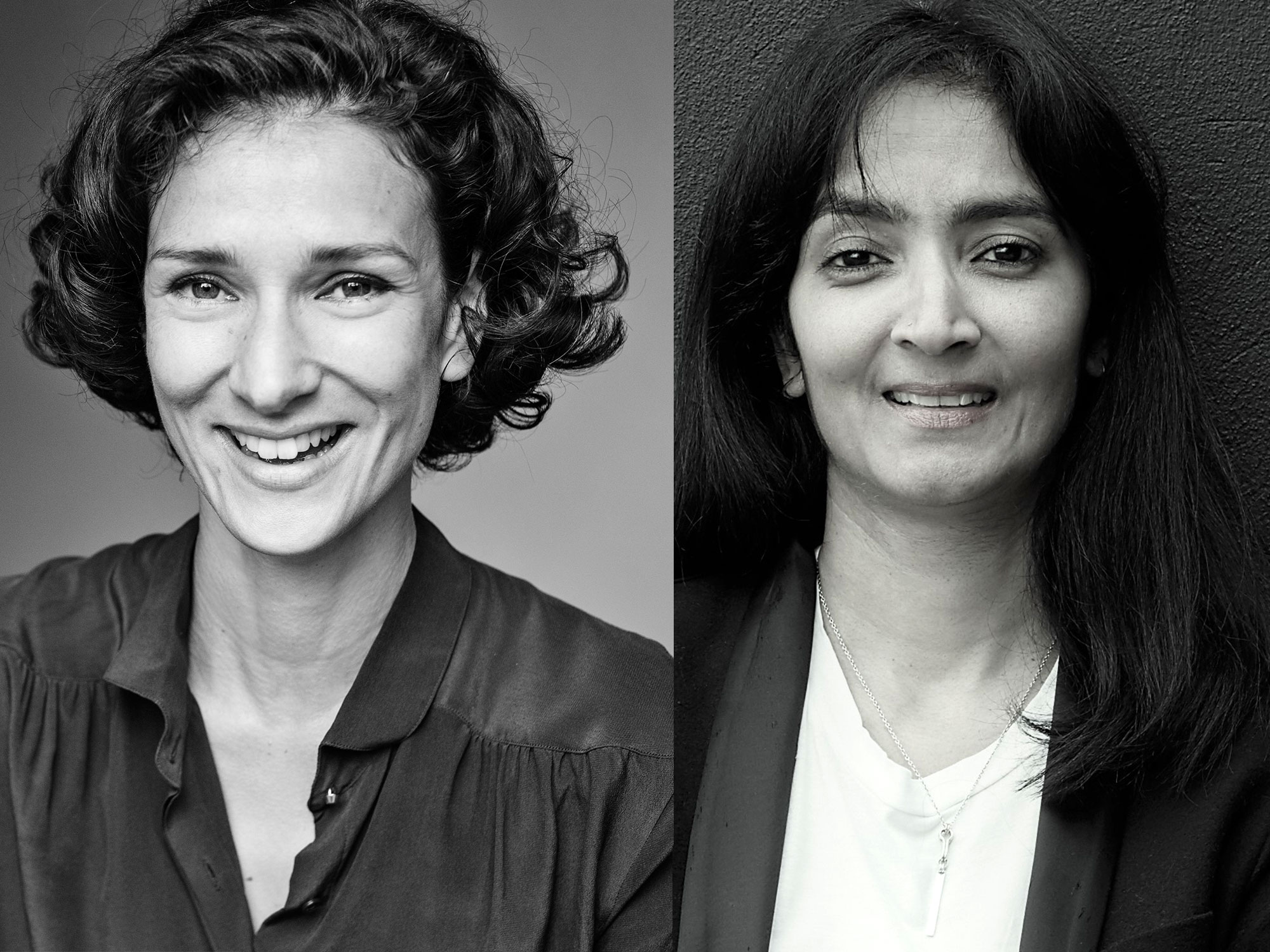 A powerful open letter to the UK Film and TV industry calling for action to tackle systemic racism amassed 5,000 signatures before closing this week. Heavyweight Black and Brown actors like Chiwetel Ejiofor, Michaela Coel, Idris Elba, Gugu Mbatha-Raw, Meera Syal and Sophie Okonedo put their names to the document, along with multiracial colleagues working in directing, producing, presenting and all rungs of the industry.
The letter was published by seven British Asian female creatives who were inspired by a letter to Hollywood from the Black TV and Film Collective which they used as a model. Nisha Parti (producer), Meera Syal (actor and writer), Indira Varma (actor), Tanika Gupta (playwright), Pooja Ghai (director and actor), Anita Anand (broadcaster) and Anita Rani (presenter) are in a WhatsApp group together and it was here that Syal dropped a link that got everyone's minds whirring.
The open letter addresses everyone working in the industry, making crystal clear demands that highlight the need for more Black and Brown stories told by more Black and Brown creatives. There are four headings: Banish "Your Weak Excuses"; Empower Black and Brown Independent Producers; Expand Your Vision and Be More Demanding. The fulfilment of these tasks are the next steps forward from the anti-racist declarations that have dominated the cultural discourse since the police killing of George Floyd. "After decades of enabling racism in your ranks and beyond, it is time to do more," reads the letter.
When LWLies spoke with Nisha Parti and Indira Varma earlier this week, they were both feeling hopeful. Parti says that since the publication of the letter she's heard from Eric Fellner of Working Title, Jane Featherstone of Sister Pictures and Ollie Madden at Film Four wanting to set up calls to discuss the issues further. Varma points to noises that have emerged from BAFTA and the BBC, who have pledged to spend £100m of its television budget over the next three on diverse and inclusive content. They both feel that there's a will to change in the industry that they haven't seen previously in their 20-plus year careers. "We've fought for so long, now it's time for optimism. We are being heard," says Varma.
So how have they navigated an industry whose norms were created by white people? Varma, whose profile rose considerably after playing Ellaria Sand in Game of Thrones, made her film debut in Mira Nair's Kamasutra in 1996, then fresh out of RADA. The theatre has been good to her, she says, and is more evolved in terms of casting. She is of Indian-Swiss heritage and the film industry struggled to fit her into their pigeonhole, meaning she was sometimes told, "We're not looking for an Asian person," or, "We need someone who looks more Asian; put on an accent". She has found greater freedom on the stage. "I've been given opportunities to do period drama – Chekhov, Shakespeare – whereas that's not the sort of thing I'd get cast in on screen. It is changing, but it's just too slow."
Parti had to be bloody-minded to get her foot in the door, writing hundreds of letters after film school until ICM Partners took her up. She is a producer now, but it has been a long road. Tired of working for successful white men on big studio films like Harry Potter and the Philosopher's Stone, she decided 10 years ago to only make Asian stories. Honour, The Boy With The Topknot and Darkness Visible make up her feature back catalogue as producer and there are two more titles in the pipeline following a co-production deal with Sony Pictures Television.
She believes that her ability to pass as one of the establishment has helped her to progress, which speaks to other biases in the film industry. "There's a class problem in that I speak well – on the phone you can't tell whether I'm Indian and that makes a difference. I went to quite a white private school, I went to a good university, so I know how to deal with posh white people. I know how to assimilate and play the game. If I was much more working class I think it would be even harder."
Though reluctant to point the finger at individuals, Parti says the problem lies in Oxbridge-educated white men being promoted to the top of the pile. "When you go in and pitch them a story about a young Indian kid living in a council estate, they naturally don't feel it in the way that we would. But if someone pitches them a story about World War Two they might think, 'Oh, yes, my grandfather fought in a war and that means something to me.' I kind of get it, bu [things won't change] t until those decision makers change and take more risks and look a bit more widely at everyone's stories."
Varma agrees: "In the letter we said, they call things 'risky'. They say, 'We haven't got an audience for that,' or, 'That director or writer or producer is not well known enough'. We're not championing and aiding people to rise from these brilliant schemes that have initially been put in place where they're saying, 'Come on, we need more Brown people, Black people in the industry…' but then not helping them up the ranks. Like Nisha says, we need representation throughout the industry, including the crew and heads of department of all colour. It's not about taking over. It's not about more Brown, more Black everywhere, it's just about fair representation. That's all we want."
Despite decades worth of accumulated frustration, both Parti and Varma feel that, for once, the onus is not on them, or on those that the letter represents. The onus is on the rest of the industry. "We've heard the fighting talk on their side," Varma says, "We've heard the endorsements and I think they will be held accountable if they don't act on it. The ball is now in their court."
The post Meet the women tackling racism in UK film and TV appeared first on Little White Lies.