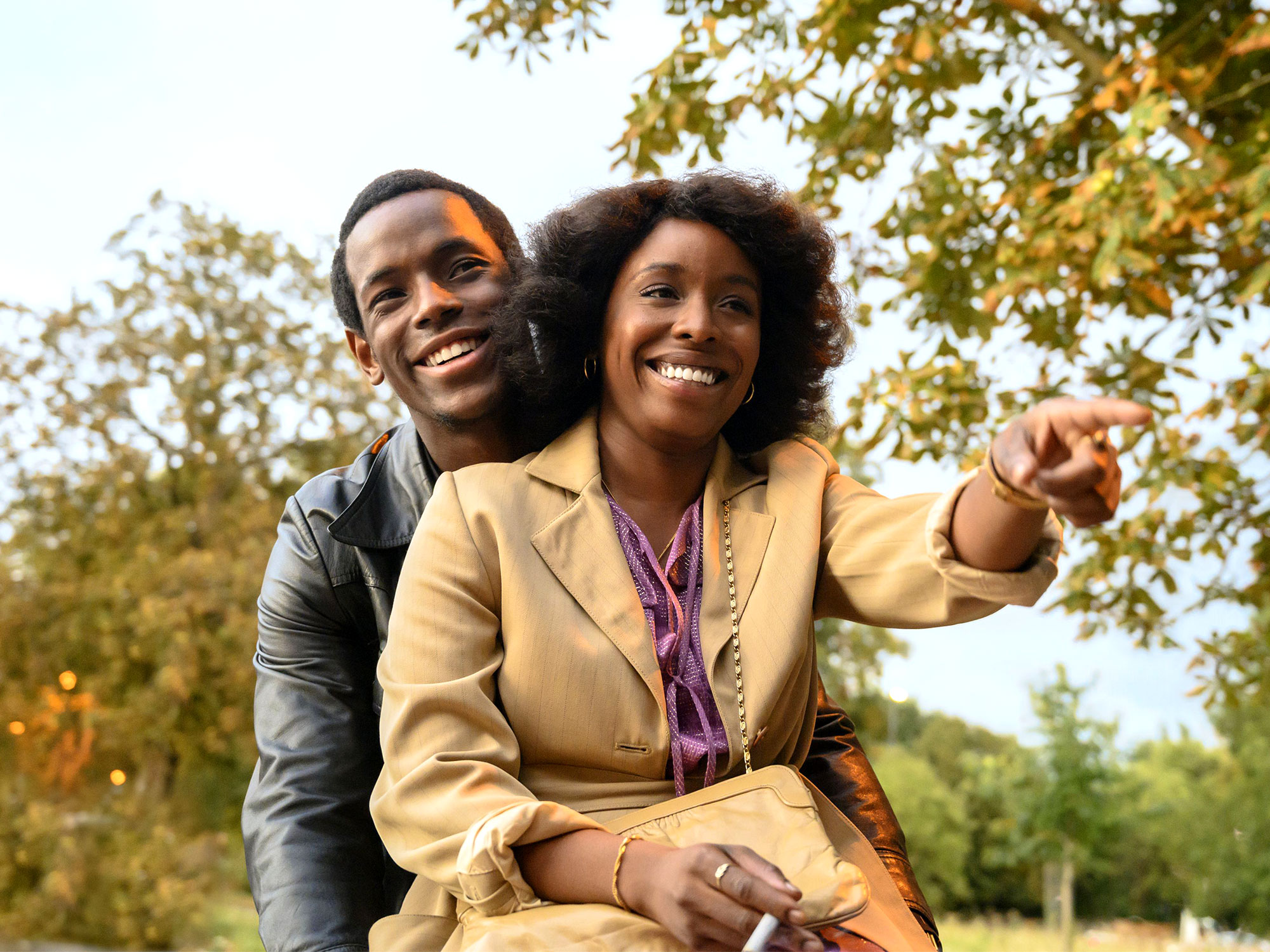 There is absolutely no doubt that Steve McQueen is one of the finest British filmmakers we've ever had: from his haunting Bobby Sands biopic Hunger to 2018's masterful heist thriller Widows, it would seem there is no limit to his storytelling capabilities. And, while 2020 hasn't given us much to celebrate, there'' certainly been a lot of wonderful work by McQueen.
His ambitious Year 3 project – capturing portraits of every third year class in London – was displayed at tube stations across the capital and the Tate Britain until January 2021, and the artist received a long-overdue retrospective at the Tate Modern. Now comes Small Axe, a series of five feature-length films, commissioned by the BBC, shining a light on the untold stories of Black people within the United Kingdom from the 1960s to the 1980s.
Two of the films (Lovers Rock and Mangrove) were chosen for Cannes' Official Selection, making McQueen the first filmmaker to have two titles in competition, and they play at New York Film Festival alongside Red, White and Blue. Lovers Rock and Mangrove will also show at the London Film Festival next month, while the entire anthology will air later in the year on BBC in the UK and Amazon Prime in North America. This represents a mammoth undertaking for McQueen, who has been working on the project for years – and with Lovers Rock opening NYFF this week, it's a sign that we should be extremely excited about what's to come.
Set over the course of one night at a house party in West London, Martha (Amarah-Jae St Aubyn in her debut role) and Franklyn (BAFTA 2020 rising star Michael Ward) meet by chance, and their immediate attraction to each other causes friction among other partygoers. Amid the pulsing music which plays from a sound system set up in the living room, tensions flare between guests  – Martha fights with her friend Patty (Shaniqua Okwok) and local sleazeball Bammy (Daniel Francis-Swaby) prowls around looking for a girl to charm. It's a scenario that's familiar to most of us, though perhaps takes on a new sort of poignancy in the age of social distancing. Bodies sway together in an amber glow, the low hum of conversation permeates throughout the two-story house.
But the party feels like a safe haven from the outside world – early in the film, two white boys watch on indifferently as two Black men struggle to carry a sofa, not bothering to offer a hand. Later, when Martha runs into the street to catch up with an irritated Patty, a group of white men see her, and start to make lewd comments. They only leave her alone once Franklyn appears behind her. McQueen demonstrates not only the racism that Black people face in London, but the misogyny that Black women are subject to, even within the supposed fun and frivolity of a birthday party.
One of McQueen's great gifts as a filmmaker and artist is how tender his work is. He has a true knack for creating intimacy between actor and audience, compelling us to care whether it's Michael Fassbender in Shame or Viola Davis in Widows. It's no different here; we root for Martha and Franklyn from the second we meet them, as prickly as their introduction starts. But Lovers Rock's finest moment features the revellers singing an a capella rendition of Janet Kay's 'Silly Games' – a hypnotic, joyful scene which speaks to how music brings people together and chases their problems away, even if just for one magical night.
The post Lovers Rock – first look review appeared first on Little White Lies.