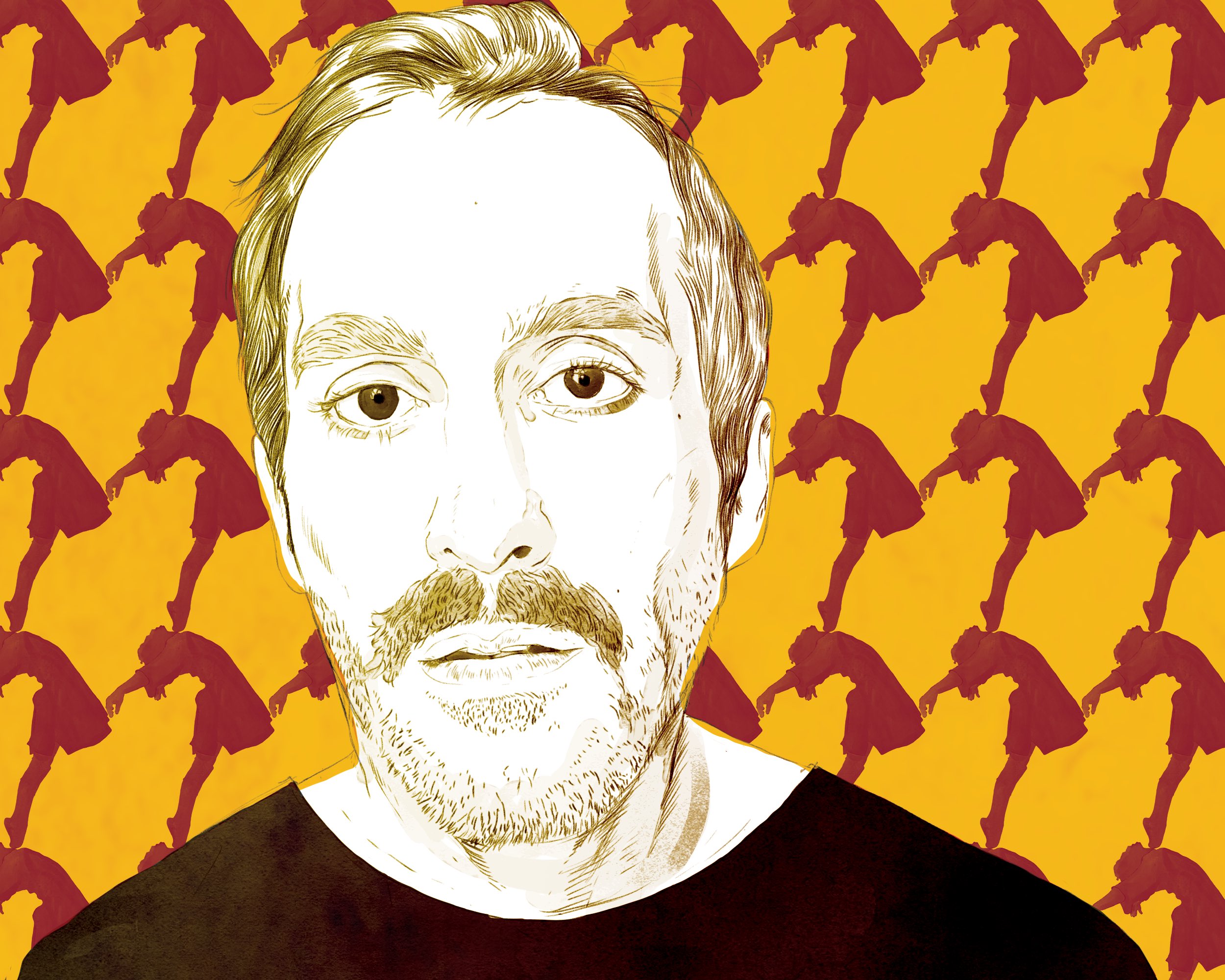 In Georgia, a tiny ex-Soviet state with a population of around three-and-a-half million, queer activists have been fighting for Pride since 2013. Social attitudes hardly support their cause: a 2014 survey suggested that 86.1 per cent of the Georgian public found homosexuality to be "never justifiable"; 31.9 per cent would suggest the same about divorce.
Much of this is rooted in strict traditionalism. But And Then We Danced, from Swedish-Georgian director Levan Akin, is changing the tide. At its core, the film is a delicately compassionate queer coming-of-age story – more evocative of a John Hughes flick than Call Me by Your Name – but the broader statement is clear: queerness can coincide with tradition. Here Levan speaks about the generational gap in Georgia, the country's queer underground, and the series of hurdles created by the state.
LWLies: And Then We Danced is a multi-faceted movie. You have this beautiful coming-of-age narrative, and then the romantic arc between the two leads, and it's all framed within the wider context of Georgia's anti-queer traditionalism. What did you want to face first?
Levan: This film really didn't come about in a way that you'd usually make films. I saw the parade in 2013, and the kids being attacked by the crazy people, and I felt ashamed when I saw that. It was ridiculous in so many ways. So I went there, but I waited until 2016 because I was shooting another movie when these news clips came out. I started doing interviews with young people – LGBT+, but also just regular young Georgian people – and older people. What I found was – and I think this is common in many of the post-Soviet countries – that the older generation, and this young generation which has grown up on the internet, are living in different eras.
That generational gap comes up so much in the film. Merab's closer circle of friends in the ensemble, particularly Mary, are certainly more progressive.
Definitely. And you know, I went there and I started exploring this topic. I had no idea I was going to make this movie, but this theme of tradition standing in the way of you living your true life…
Liberation?
Yes, liberation! Empowerment. That was very clear to me. I felt that a lot of people in Georgia were living secret lives. Even in the older generation, because in Georgia there's no private sphere. Everyone knows basically everything about everyone. You live your life for other people, and what they're going to think of you.
How is the capital, Tbilisi, in that regard?
It's a little better, but they live in these little courtyards where everyone knows everything. It's endearing, too, when [in And Then We Danced] the woman takes down [Merab's] collar on the bus. You know, she just invades his private space, but it also comes with a lot of negatives. There's a whole underground and I really wanted to show that in the film, too, not just the parts that show my narrative. That there are other things going on in this city, and there are things bubbling under the surface, and hopefully they will bubble up eventually, and come into the open.
Well there is that constant tension; the World Values Survey rates Georgia as the third most homophobic country in the world. But one of the things that the film does so well is to show that underground queer contingent.
But I also wanted to say, 'Listen, you can love your tradition, and your country, and still be progressive.' A lot of what I noticed, especially in my interviews, is that a lot of the young generation really shunned everything that had to do with older culture because it represented oppression for them, and I don't want the bigots to hijack this beautiful culture. The polyphonic singing is on the UNESCO Cultural Heritage list; the dancing is amazing. Why should other people tell us what it means to be Georgian, or British, or Swedish? That's not for them to decide.
What has the reaction been like in Georgia?
It's very divided. The media reaction has been so overwhelmingly positive.
Why do you think that is?
Because people are longing for change. And this film is hard for even the worst critics to criticise. It's putting Georgia on the world map. There are no Georgian movies that have travelled this far, that have become this big, lately. Also because of Cannes, which sort of legitimised the movie, and I think it became harder for the haters to just dismiss it. On the other hand, I think a lot of people are just avoiding to talk about it, political figures and things – they're just avoiding it.
It's the same thing, of course, with Tbilisi Pride: that veil of avoidance.
That's their MO, just to put their head in the sand.
What significant issues did you face in shooting on location? Obviously you would have had people questioning what the film was about. It's pretty clear in some scenes that it's a queer relationship.
For sure. We had another story – we used to say that we were French tourists who came to Georgia and fell in love with the country. However, when we approached the Georgian National Ensemble to ask if they would help us make the film, they sort of kicked us out and started spreading everywhere what we were doing.
They actively tried to impede the film being made?
Oh, they did! I mean, we couldn't get any dancers; the choreographer we used is anonymous, it really was bad for us.
That was a point you raised when you introduced the film at Cannes – you said that around 50 per cent of the credits are anonymous.
Yeah, I mean, I don't know if it's 50 per cent…
But it's significant.
Oh, yeah. All the people who sing all the songs are anonymous.
How did the wider casting process go in that regard? Was it difficult to find people who would go with the queer subject matter?
When it came to the roles of the old man and the choreographer, there were some homophobes who didn't want to do it, but it was also so good, because it was like an idiot test. As soon as they knew, they were either fine with it, or it was goodbye.
And Then We Danced is released 13 March. Read the LWLies Recommends review.
The post Levan Akin: 'A lot of people in Georgia are living secret lives' appeared first on Little White Lies.