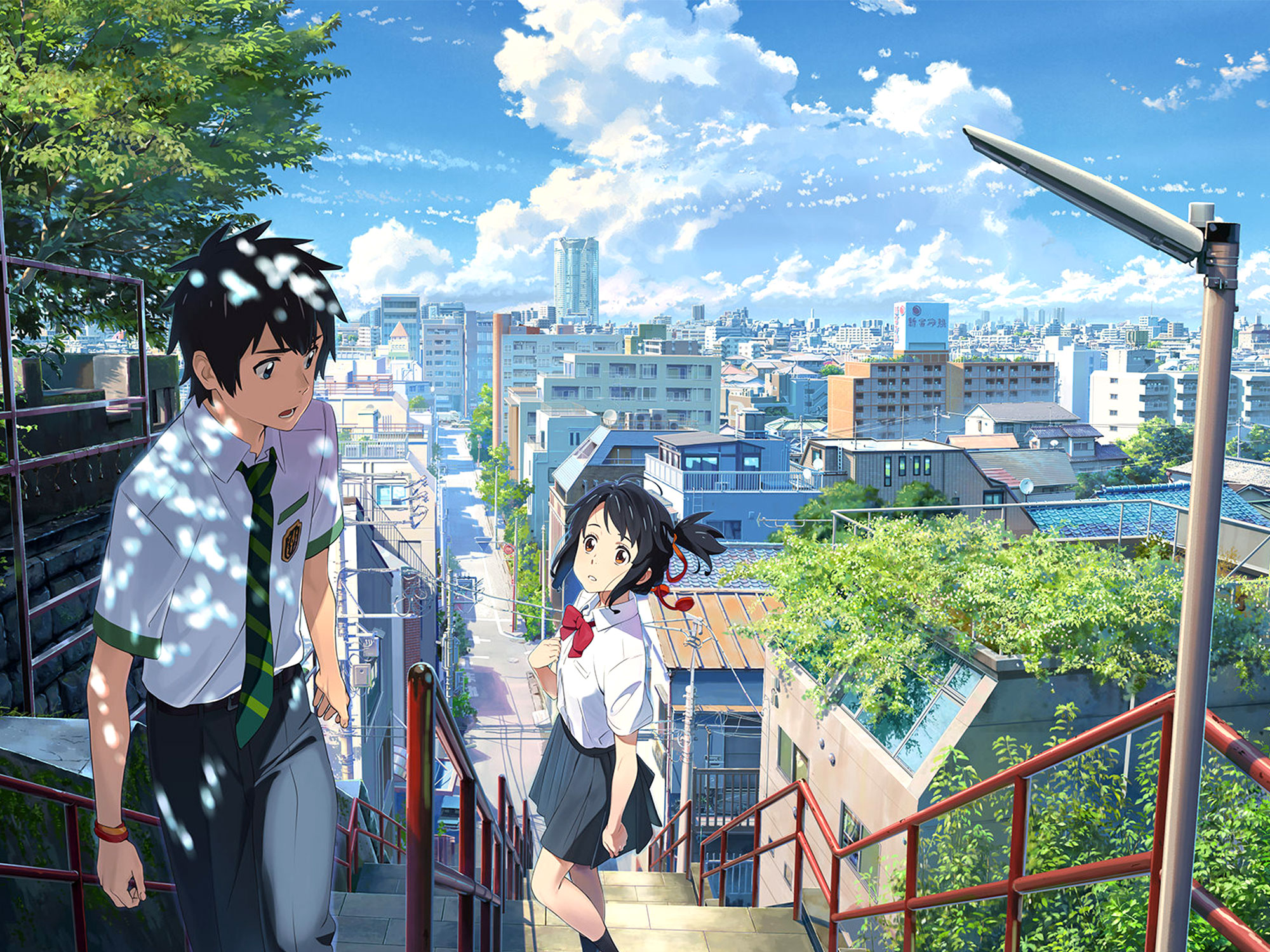 Lee Isaac Chung is an all-American success story: born to Korean immigrants on a small farm in rural Arkansas, he studied his way to Yale and swerved away from medical school to get his MFA. Then came a debut feature praised at Cannes, a personal drama that won the top prize at this past January's Sundance, and now he's landed his first big Hollywood deal.
Deadline perked up the drag of a Friday afternoon with the breaking news that Chung has signed on to a planned live-action remake of the blockbusting Japanese animated film Your Name. He'll not only direct but also revamp the script, taking over from Emily V. Gordon of The Big Sick fame, who took over from Eric Heisserer of Arrival fame.
In the popular anime, a teenaged boy in Tokyo and a high school girl in the rural Japanese countryside start swapping bodies without any apparent cause or pattern. As they're inexorably drawn to one another by forces greater than either can imagine, an attraction flowers between the two of them and culminates in a stunning fusion of romance and sci-fi. Director Makoto Shinkai scored a massive hit in Asia and around the globe, as the film climbed to become not just the highest-grossing anime feature of all time, but the highest-grossing Japanese film ever made.
However, Little White Lies regular Kambole Campbell made a valid point on Twitter, rightly noting that "animation to live-action almost always sucks." There's a long and ignominious tradition of failed attempts to bring anime to a wider audience through Westernization and live-action-ification. Unless your last name is Wachowski, you're playing a dangerous game.
Though it's not as if Chung's some gun for hire. His work has inspired near-universal rapturous notices from the press, and more specifically, he excels in stories of nature and stillness — a bill that Your Name certainly fits. A blockbuster with genuine heart and smarts, that rarest treasure, may not be far off.
The post Lee Isaac Chung will direct a live-action remake of Your Name appeared first on Little White Lies.