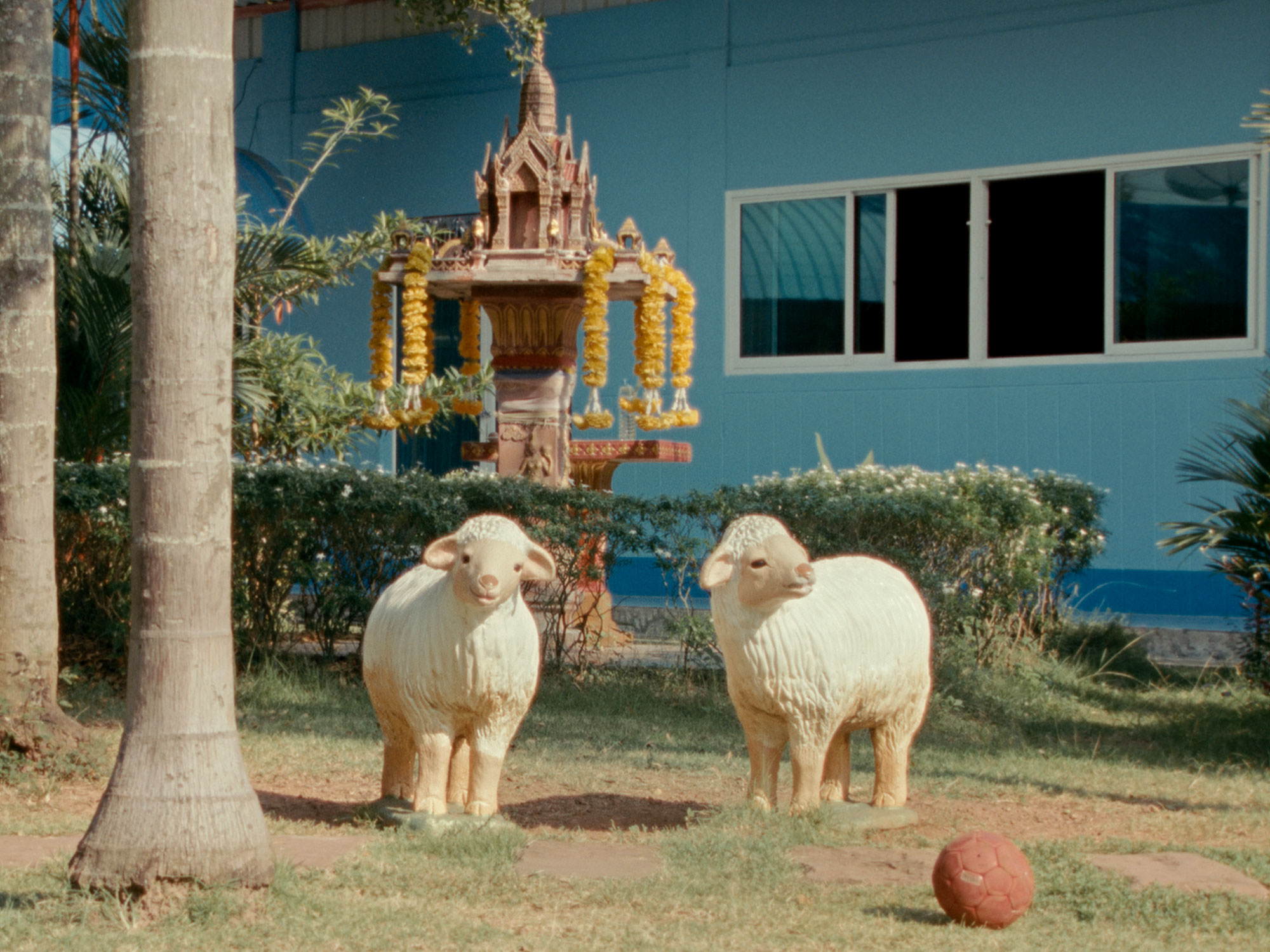 What year is it? In this stimulating, collaborative work by filmmakers Ben Rivers and Anocha Suwichakornpong, it initially seems like the present day, as we follow a serious-minded location scout as she wanders the sun-bleached shores and shrines of what appears as contemporary-era Krabi – a Southern Thai tourist hotspot.
Yet that doesn't explain the regular appearances of a prehistoric, cave-dwelling twosome decked out in tatty animal furs and occasionally terrorising those who hover too close to their rocky abode. Nor would it cover the emotionally raw trip to a shuttered open air cinema whose long-serving janitor bears witness to a strange miracle.
If time is a fluid concept, then this film a is sweet, multi-coloured cocktail with a paper umbrella leaning on the rim of the glass. It's not so much that each cut of the film transports us to a new time and place, it's that multiple eras and locations intermingle in the frame concurrently. It takes a little getting used to, but this drifting affect lends the sounds and images a serene, almost therapeutic quality.
Rivers has long been interested in the concept of decay, and also in stories which exist outside of an identifiable moment, although this perhaps isn't instantly identifiable as his work. The warm 16mm photography captures kitsch, weather-damaged artefacts and a landscape that remains untouched by modernism.
A sense of comic intrigue pervades, even though it's never certain if any of the various strands (which also includes the hokey production of a TV ad involving an actor playing a caveman paddling in the sea) will amount to anything more than casually meandering vignettes.
There's so much going on, and new characters appear in most scenes, that as pleasurable as it all is, it's very tough to say with even a scintilla of certainty what any of it adds up to. But that's never the worst thing for a film like this.
The post Krabi, 2562 appeared first on Little White Lies.