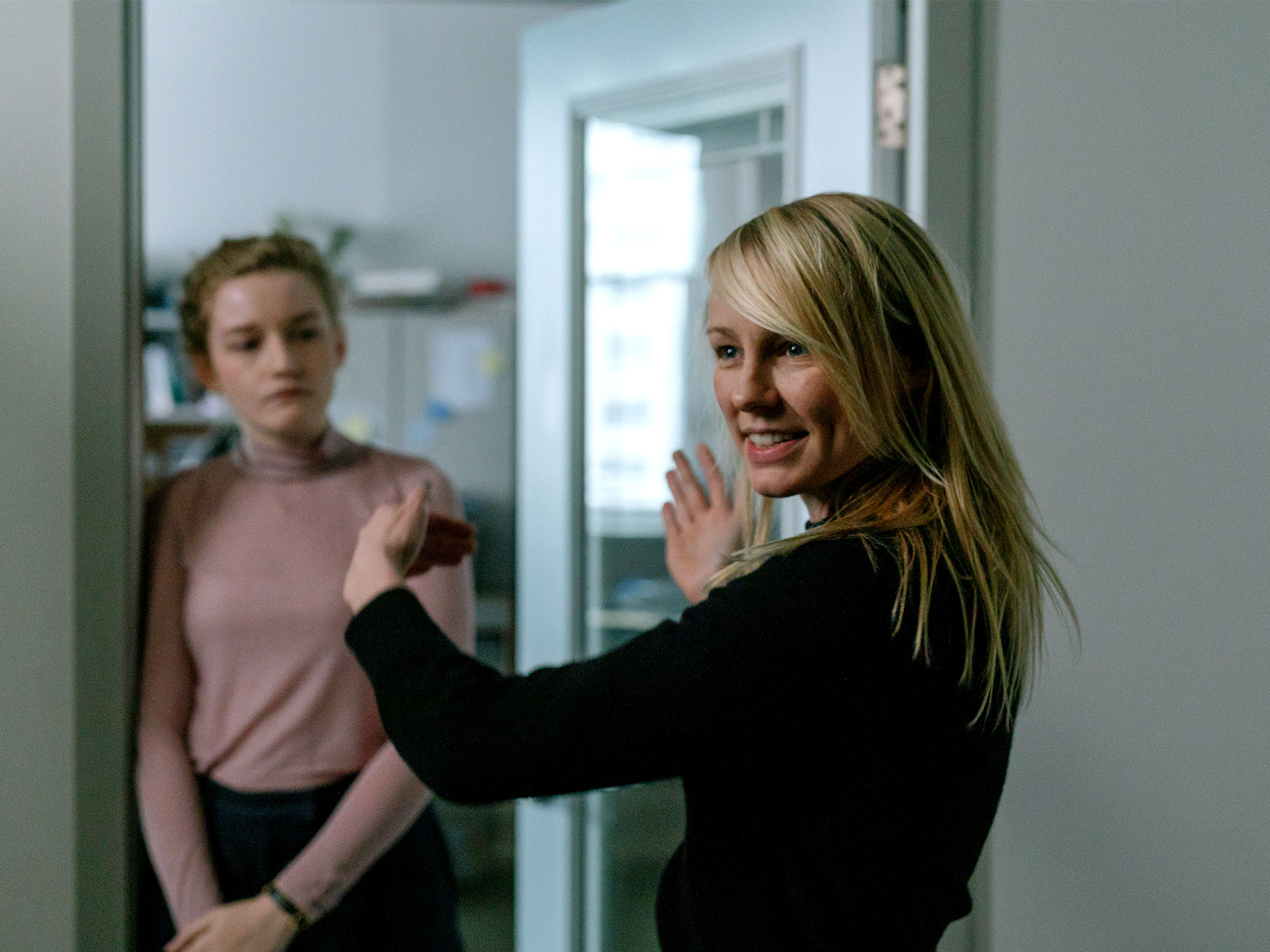 Kitty Green decided not to go easy on her audience with The Assistant. A claustrophobic, slowburn drama about a young woman working for a predatory Hollywood mogul, Green never shows his face or immediate acts of misconduct, but makes plain her messages on power and exploitation.
"I wasn't in a place to create hope," says Green, who drew on the experiences of friends and women in the film industry for her screenplay. "I didn't want people to think it would all be okay in the end, like when Margot Robbie throws her lanyard in the trash in Bombshell."
After her Netflix prize-winning docudrama Casting JonBenet, Green had intended to explore institutionalised power in US colleges before the Weinstein scandal broke in 2018, causing the filmmaker to shift her investigation to the film industry, which she'd worked within for the past 10 years.
"I was watching all the #MeToo coverage and thinking about how the focus seemed to be on the predators," she remembers. "I wanted to show how it's not enough to get rid of Harvey Weinstein or Matt Lauer, that we need to look at the inherently gendered systems that are sidelining women, and all that needs to change along with getting rid of these bad men."
As Green spoke to more women she began to trace patterns in their stories; women being made to do menial tasks over their male colleagues from babysitting to fetching coffee, and often forced to leave the industry after seeing no room for progression. "I was upset by just the sheer repetition of these stories," Green explains. "I didn't know how to respond other than put what I was hearing down on the page."
The film follows a long, emotionally fraught working day for Jane (Julia Garner), one full of manipulation and discrimination ranging from small aggressions to full-blown verbal abuse. With the majority of the film confined to a stark, artificially-lit office, Green leans into the tropes of the genre to plump up its aesthetic, watching David Fincher's Mindhunter and a decent number of horror films to help dictate the lighting and set design.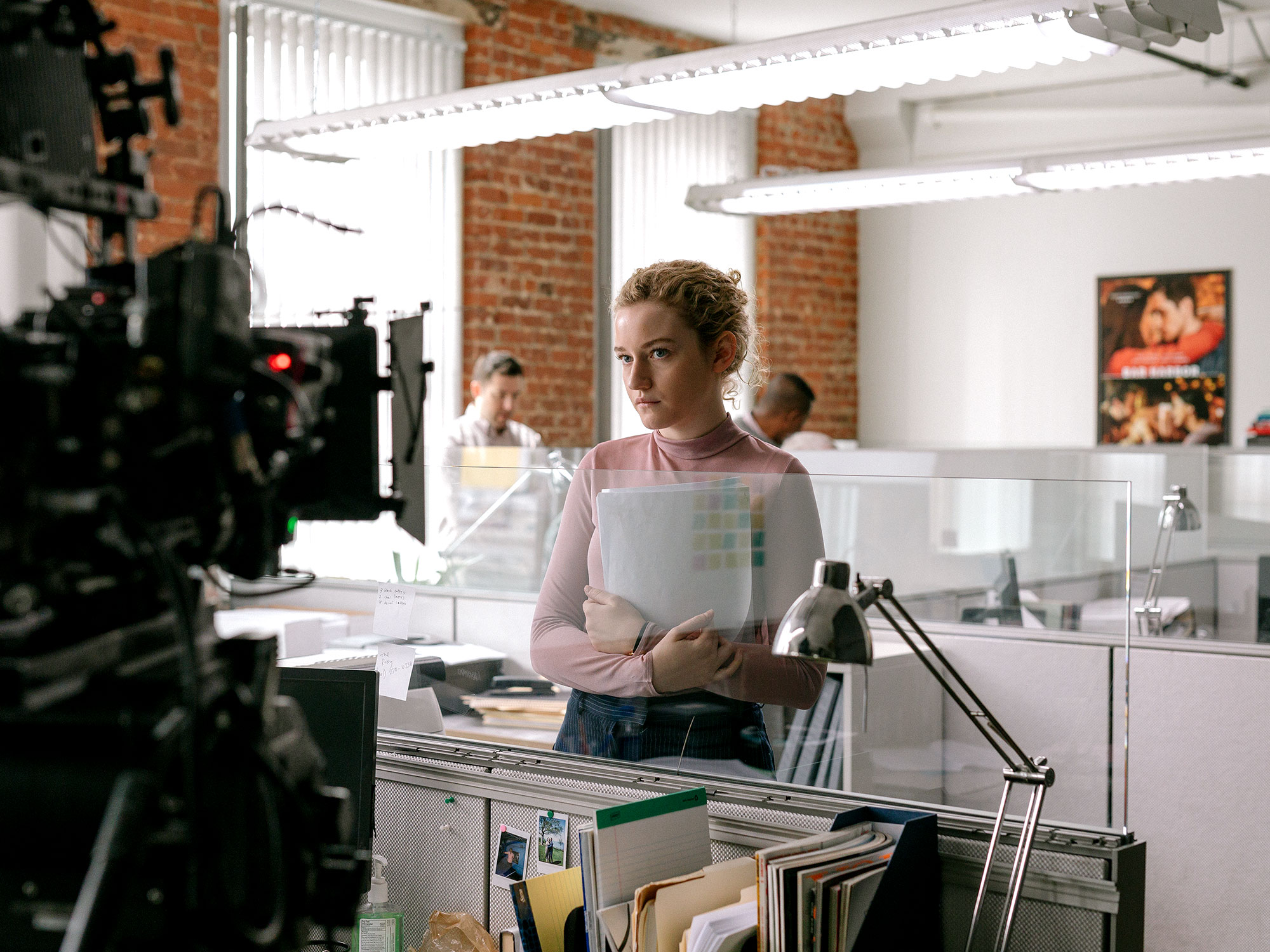 She also cites Chantal Ackerman's Jeanne Dielman, 23, quai du commerce, 1080 Bruxelles as inspiration. "My mum's an art teacher and brought it home from school one day, and I remember being absolutely blown away by it. My mum has a big influence on my taste."
Since completing The Assistant, significant developments have happened in the film industry, most notably Weinstein's 23-year prison sentence. Green admits that things are looking a little less bleak for women in the industry, but would still make the same film tomorrow that she did two years ago.
"It's funny, some men have watched the film and called it a period piece," she says. "Then a lot of male journalists have said to me that they've seen their own behaviour in this movie – even just trying to correct someone in a way that they didn't realise was patronising or inappropriate. I think that a lot of the behaviour in the film is still going on today and hasn't changed."
The Assistant is released digitally on 1 May.
The post Kitty Green on why The Assistant goes way beyond Weinstein appeared first on Little White Lies.