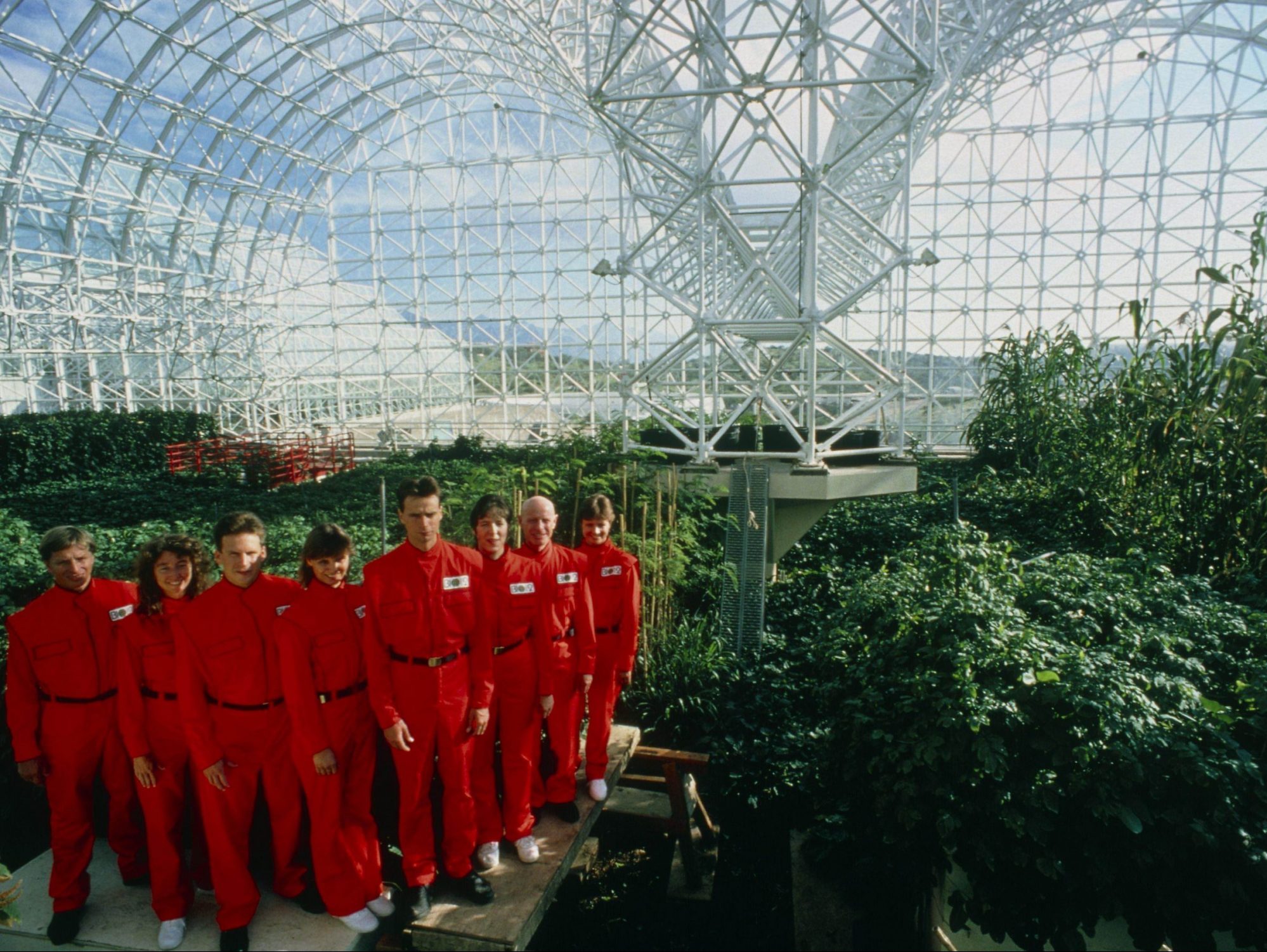 In the year 1991, a team of eight intrepid volunteers sealed themselves in a self-contained geodesic dome called Biosphere 2 for a duration of two years. Their goal? First and foremost survival, and beyond that, new insight on the possibility of sustaining life within its own environment and atmosphere. If all went well, this would've been the first step toward establishing livable colonies on the moon, Mars, wherever the limits of human imagination might stop.
All did not go well. The new documentary Spaceship Earth chronicles this bizarre and fascinating footnote in the history of scientific inquiry, from its origins as an experimental theatre troupe's effort to free themselves from the bonds of society to its eventual outcome as a media circus cannibalized by a skeptical public. In the story of a quixotic project carried out by super-smart hippies, director Matt Wolf finds a parable of the environmentalism movement's utopian rise and sobering fall.
The film impressed crowds up at Sundance when it premiered back in January, leading to a distribution deal from NEON (the studio that squeezed a double-nomination out of niche nonfiction title Honeyland for this year's Oscars, a heartening sign for this film's future prospects). Today brings the first trailer, along with the news that the film will be "launching everywhere" on 8 May, a proposition that requires a bit of creativity to realize under the restrictions of coronavirus.
NEON has employed a novel new strategy in which they'll offer businesses — not just movie theaters, but museums, bookstores, restaurants, you-name-it — the opportunity to become a "partner" and host the digital stream of the film on their own web site, retaining half the price of all virtual "ticket sales." In addition to select drive-in theaters and cityscape projections, with specifics on that to come, viewers will have an opportunity to support a business they care about when purchasing the film.
Any interested enterprise can fill out the form and apply to host the film now; already on board are such unlikely parties as the NYC Trivia League, Brooklyn eatery Locanda Vinii & Olie, and the Talcott Mountain Science Center. How appropriate, to try out an experimental distribution system on a film such as this, oriented as it is around thinking outside the box and changing the status quo.
Spaceship Earth comes to— well, not cinemas, but everywhere else, on 8 May.
The post Join an ill-fated scientific revolution with the first trailer for Spaceship Earth appeared first on Little White Lies.