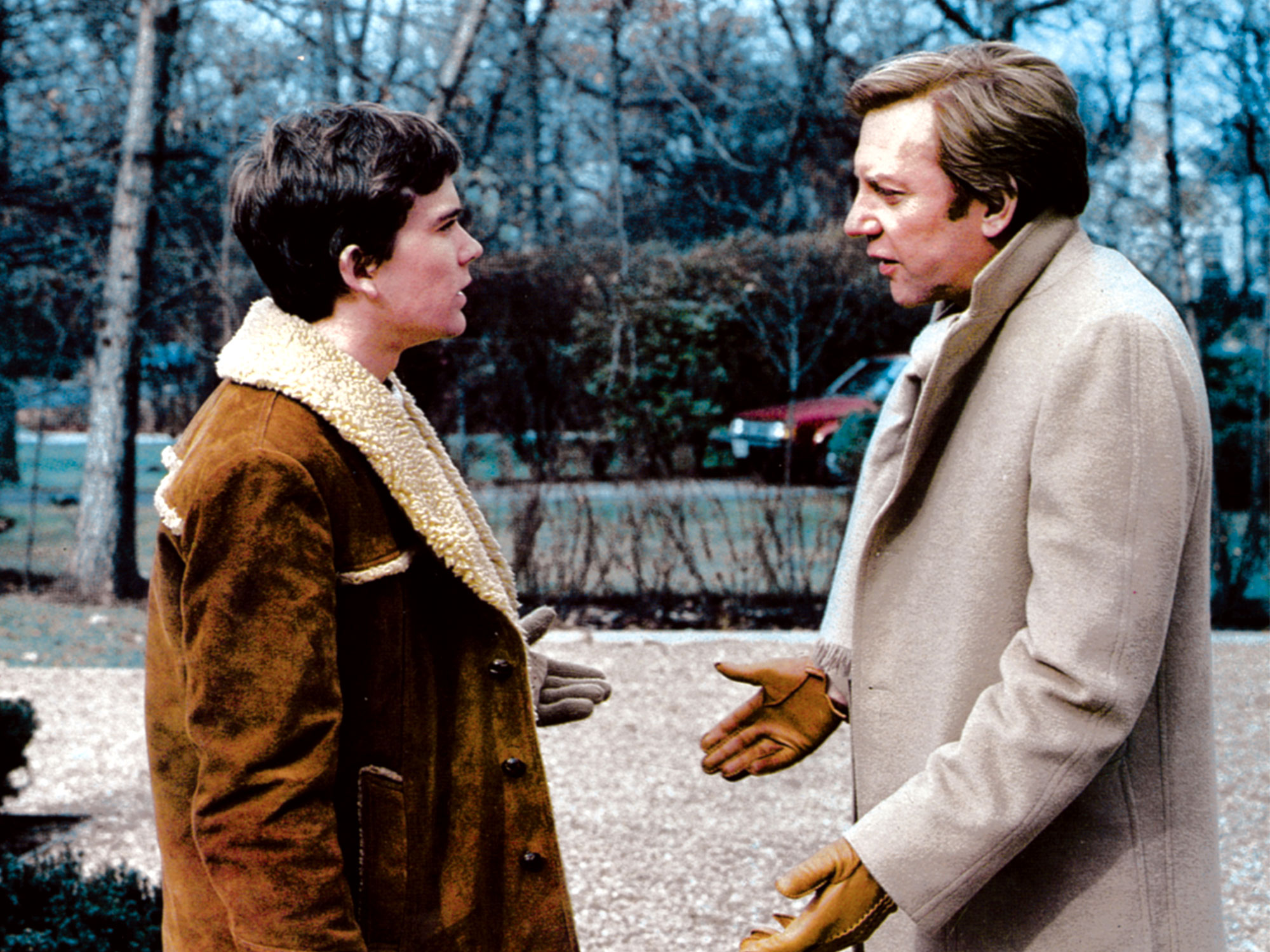 In a year of Martin Scorsese's Raging Bull and David Lynch's The Elephant Man, the Academy Award for Best Picture and Best Director went to Robert Redford's Ordinary People, an intimate look into a WASP family slowly disintegrating under the heavy blanket of loss. Forty years after its initial release, there is still much to be appreciated in Redford's somewhat radical portrait of mental illness.
"Why do things have to happen to people? It isn't fair," complains Conrad (Timothy Hutton), the 18-year-old son of Calvin (Donald Sutherland) and Beth Jarrett (Mary Tyler Moore) a by-the-book couple who comfortably live in the wealthiest suburb of Chicago. At first glance, the problems that could concern this young man are those of the privileged, his sheltered world summarised to high school, country clubs and social affairs. Conrad, however, is far from the shallow waters of indulgence. Recently discharged from a psychiatric hospital, the teen now stumbles upon the eggshells left over from his brutal suicide attempt.
Conrad's act of desperation was a direct response to the event that had indelibly tarnished this little suburban haven: a boating accident that took the life of the elder Jarrett. Buck (Scott Doebler) was his mother's most prized possession – the perfect embodiment of the all-American kid. Without Buck, the family dynamics are unhinged. Calvin, whose passive nature turns grieving into a keenness to please, is restrained by the emotional game of tug of war played between his callous wife and frail son and, one by one, the traditional pillars that held the family together are torn to the ground.
Here, there is no space for subtleties. Words are rarely wasted as long-hidden truths torrentially pour from one Jarrett after the other. Conrad craves the love his mother simply can't spare, and Beth yearns for the curtain of normality to be pulled down once again, harbouring her from the unnecessary dramas of motherhood.
This Freudian feud between Conrad and Beth could be lengthily dissected, but Ordinary People's most compelling trait is the relationship between the teen and his psychiatrist, Dr Berger (Judd Hirsch). Stepping away from the archetypal shrink/patient scenario of protocoled questions and dull, sterilised offices, Redford floods a transaction usually treated with clinical coldness with humanity. It is Berger who allows Conrad's wailing thoughts to come to the fore after being tightly locked in the tension-filled family household.
The psychiatrist sees no need for tiptoeing around the grim elephant in the room. Whilst others are either crudely curious or rely on beaten euphemisms to steer away from the unpleasant topic of self-killing, Berger gives Conrad the gift of unbiased compliance. Finally allowed to rummage over his sentiments of guilt and displacement, the teen is swallowed by the devastating anger that precedes catharsis. The interactions between doctor and patient are just as physical as they are emotional. Conrad jumps from his seat, stumbles across the office and violently shakes his body as if trying to grant tangibility to the abstract.
As they prance around one another, carefully measuring each figurative step, the crude vulnerability of newcomer Timothy Hutton fitly balances the assured countenance of then Emmy nominated Judd Hirsch. When begging for numbness, ready to succumb once again to the urges of finality, Conrad wonders how one could vouch for living with such certainty. "Because I'm your friend," says the psychiatrist, firmly stepping over an already murky threshold.
It is the simplest yet most charged response Berger could give. With these words, the doctor acknowledges Conrad's feelings of hopelessness and solitude without resourcing to any pre-established hierarchies. There is an unspoken sense of validation behind the suggestion of kinship, a gentle but clear nod to the fact that questioning life's merits is inherently human, and so is reaching for a helping hand.
The post In praise of Robert Redford's Ordinary People appeared first on Little White Lies.