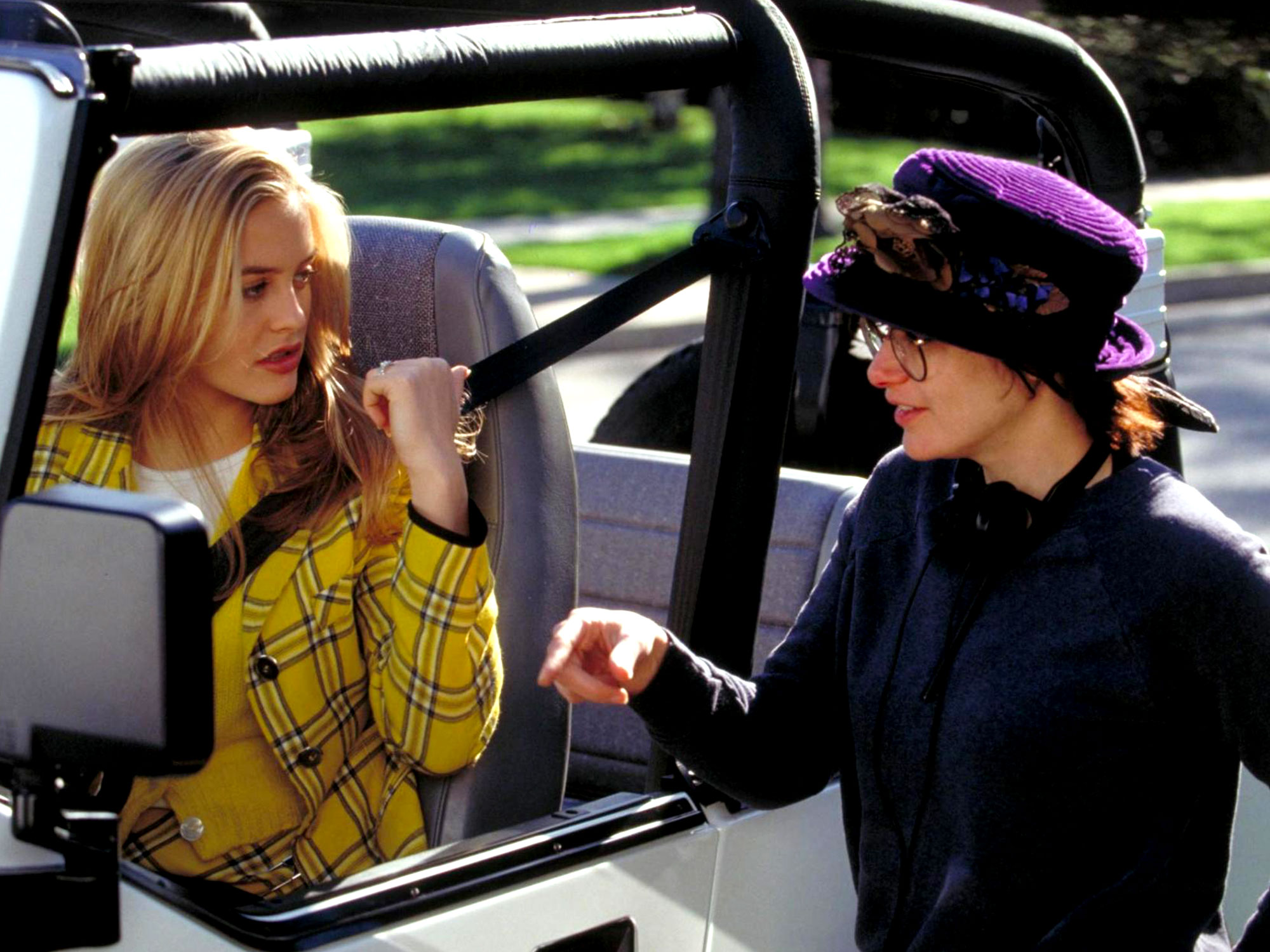 "There's a lot of movies that feel like they've never gone away, and for me Clueless never has," smiles Amy Heckerling, recalling her 1995 teen comedy. "I always wind up in Clueless-land playing with these characters, their language and that time period – it's a big escape for me."
In the years since it was released Clueless has spawned a book series, a three-season TV show and a glitzy broadway production, but it's Heckerling's original pop-culture comedy, starring Alicia Silverstone as the eternally optimistic and obscenely wealthy high school socialite Cher, that has become iconic. Today, the film stands as an unlikely paragon of diverse casting and gender equality (alongside being infinitely quotable and fun), yet back before production started the director admits she struggled to articulate her vision.
"I first wrote it as a TV pilot for Fox, but they didn't make it," she recalls. Thirteen years earlier, Heckerling had revitalised the teen genre with the Cameron Crowe-penned Fast Times at Ridgemont High. With Clueless, she returned to familiar ground; inspired by Jane Austen's literary classic 'Emma' and following plucky overachiever Cher as she plays matchmaker to new BFF Tai (Britney Murphy) in the corridors of her Beverly Hills high school.
"I had the character really strongly imagined in my head and I was trying to think of a fresh plot that would go along with this kind of girl – somebody who's just amazingly positive," Heckerling says. "I remember reading 'Emma' in college and thought everything in it was so applicable to the things that'd work for a teenage girl. It was timeless and I was off and running."
However, when Heckerling submitted her first script – then still a TV pilot – the studio's notes didn't exactly gel with her idea of Cher's world. "The thought was that making a movie just for girls would limit your audience, and they wanted something that would appeal to boys," she reveals. "There was a lot of thinking in Hollywood that was a bit old-fashioned and less about people of colour, women and gender. They wanted to see young boys which they thought were the major audience."
There was also another big change that Heckerling struggled to get on board with. "They wanted to see scenes with the boys that didn't include Cher. It was a first-person narrative and we needed to hear what Cher was thinking – this was something that was coming out of her head. It just didn't make sense."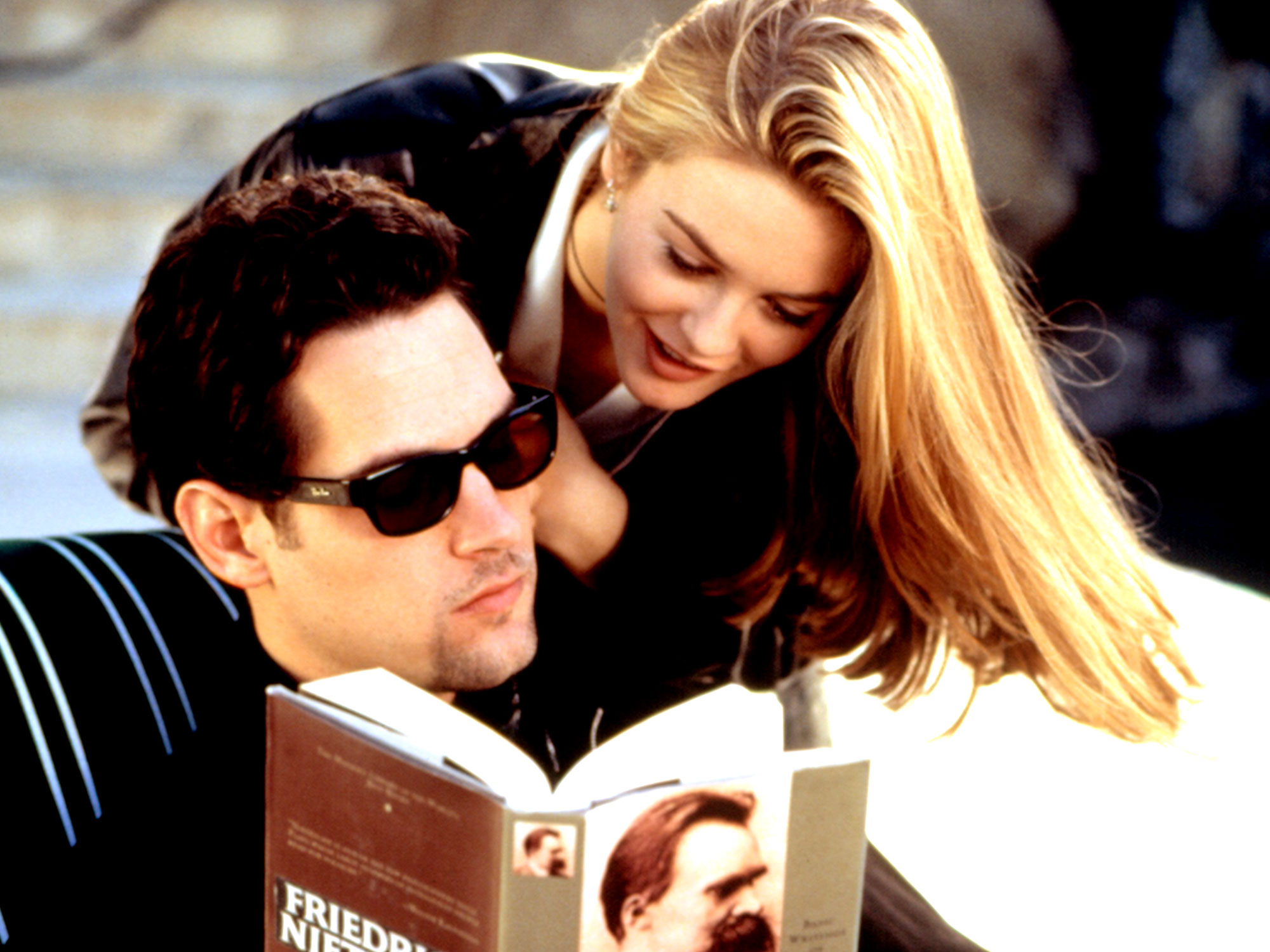 Thankfully, producer Scott Rudin intervened, taking Heckerling's treatment from Fox to Paramount and repositioning it as a feature film. "It was getting turned into something that felt out-dated. It was a different animal and not what I had writing. Thank god it went to Paramount and Scott. All his notes were perfectly in-sync with what I wanted to do with it."
Not long after, Heckerling began the casting process, with the young star of Aerosmith's latest batch of music videos catching her eye as a potential leading lady. "I was watching the Cryin' video on my treadmill and ran off to find a VHS so I could tape her to show people and say this is who I want," Heckerling laughs, remembering the first time she saw Silverstone. "You see Alicia and just care about her. There's something so childlike and vulnerable and her sweetness comes through. You immediately smile."
Cast opposite Silverstone was a young Paul Rudd as Josh, Cher's snarky ex-step brother who is interning for her hot-shot lawyer dad (Dan Hedaya) and unafraid of pointing out her sometimes superficial attitudes on life. "He's funny, smart and a wonderful actor," says Heckerling of Rudd. "You could see him giving her shit but still being warm hearted. There wouldn't be any obnoxious, phoney bantering between the two – there would be some harm to it."
Interestingly, Rudd wasn't the director's first choice – she initially envisioned Beastie Boy Adam Horovitz (aka Ad-Rock) as Cher's would-be love interest. "I have a board where my scenes are laid out and I put little pictures of people who are in my mind as characters are starting to develop," she explains. "Adam was the character in my brain when I was writing Josh but he never came into casting. He was busy with hit albums and being on tour."
Another well-known star who almost crossed paths with Cher was comedian Dave Chappelle in a role that ultimately went to future Scrubs star Donald Faison. "I'd seen Robin Hood: Men in Tights and director Mel Brooks was crazy about Dave and really wanted me to meet him," says Heckerling on casting the role of popular high schooler Murray.
While impressed with Chappelle's style, he simply wasn't the right fit for Cher's glossy clique. "As I was writing, it was apparent that I needed somebody that would be really immature and a puppy. Someone that – if they were acting like a tough guy – wouldn't seem tough at all," reasons Heckerling. "Dave was so smart and edgy but just not the right flavour for Murray's goofy, childlike character."
With cameras rolling, Heckerling and her young cast had fun splicing the romantic sophistication of 'Emma' with the slang-heavy vocabulary of Los Angeles teens. "One thing that was a lot of fun was having the bones of a plot that was so brilliant and figuring out how to find an equivalent within the high school world," she says of combining these two very different aesthetics.
Plus, as a New York native, Heckerling was at an added remove from the scene she was trying to capture: "I'd figure out what everybody was trying to say and how I would say it in my New York-ese, then translate that into a Californian language that wasn't exact but felt fun for them to say." Of course, there was logic behind Cher's language: "I tried to make everybody have certain slang but also wide vocabularies. These people were well-educated so when they used slang, it's because they chose to – but they could also be very well spoken. I wanted that combination."
Crafting Heckerling's vibrant, sun-soaked world was cinematographer Bill Pope, who had a unique understanding of just how important peppy and positive lighting was for the director. "Bill really taught me a lot. I have a lot of issues about things that make me depressed visually," says Heckerling, candidly recalling a childhood spent in a dimly-lit Bronx apartment controlled by her energy-wary father. "A lot of cinematographers love that Rembrandt-y look, but I need things to have some sparkle and glitter."
Thanks to Pope's tonal tweaks, Clueless remains one of the most joyous visual experiences of '90s cinema. "He understood my emotional concerns and what I wanted the movie to feel like – like you'd entered a world that would make you happy."
A quarter of a century later and audiences who grew up on the zeitgeist-capturing Clueless have started making themselves known – some in pretty big ways. "Olivia Wilde, who made Booksmart, told me she grew up watching Fast Times and Clueless and I was very honoured because her movie was wonderful," says Heckerling warmly. "That she was acknowledging these movies made me feel very proud."
While Heckerling may shy away from placing any personal significance on the cultural importance of her work ("I don't think like that," she says), Clueless remains a time in her life where the stars aligned to create something enduring. "I've made a few movies and you're always compromising. There's always things you had in your head that never came out exactly as you wanted – but with Clueless, everything came out the way I wanted. That just doesn't happen in life."
The post "I wanted it to feel like entering a world that makes you happy" – Amy Heckerling on Clueless at 25 appeared first on Little White Lies.