Google has recently updated its Chrome browser for Android with some new features. The latest build of Chrome will allow you to move the menu bar to the bottom of your phone's screen. Previously, like most of the phone browsers, the URL and menu bar used to be at the top in Google Chrome. However, this recent update makes it more convenient by allowing you to move the menu bar, especially for those who use the phone one-handed.
Here is how to move the Chrome menu bar to the bottom on your Android.
Also Read: How to Install Chrome Extensions on Android
Move Chrome Menu Bar to the Bottom
First of all, make sure that your Google Chrome is updated to the latest version. Please note this trick is in experiment mode and currently is not available on the Settings page.
You will have to enable a Chrome flag to use this feature.
Step 1: Open Chrome on your Android and type 'chrome://flags' in URL bar.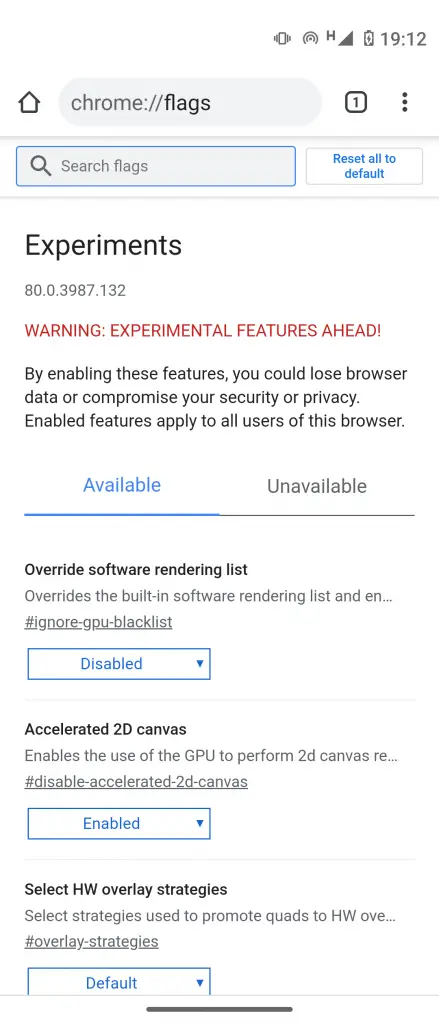 Step 2: This will redirect you to the "Experiments" page of Chrome. Now, type in "Chrome Duet" in the search box at the top and press Enter.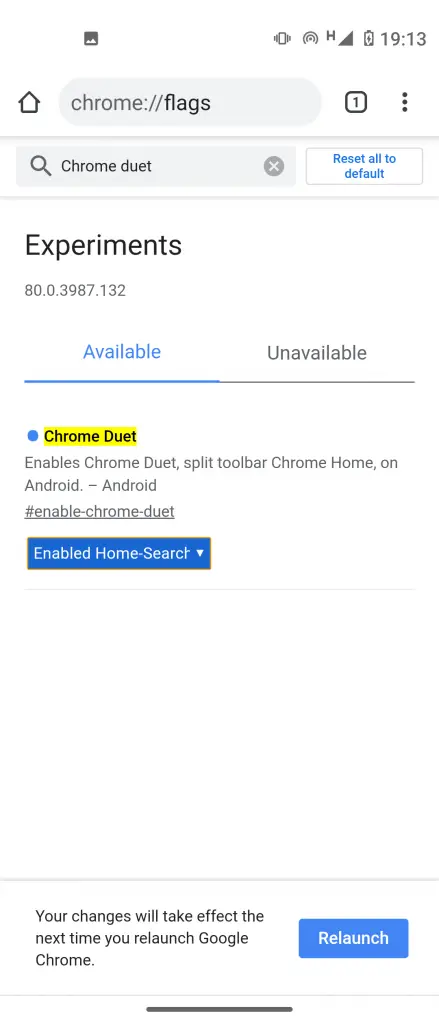 Step 3: The feature will appear in the results with a "Default" button, now tap on it.
Step 4: You will some options in the pop-up and you can select how you want the menu bar on your screen.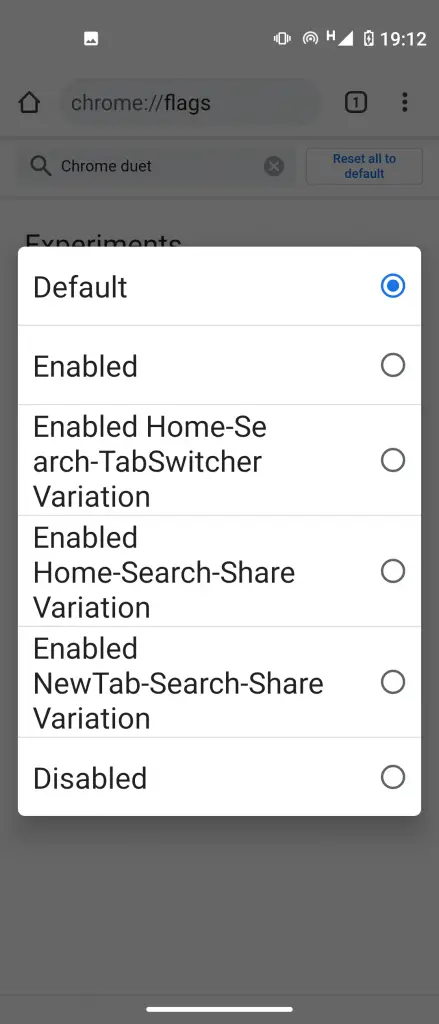 Step 5: After selecting, tap on the 'Relaunch' button at the bottom.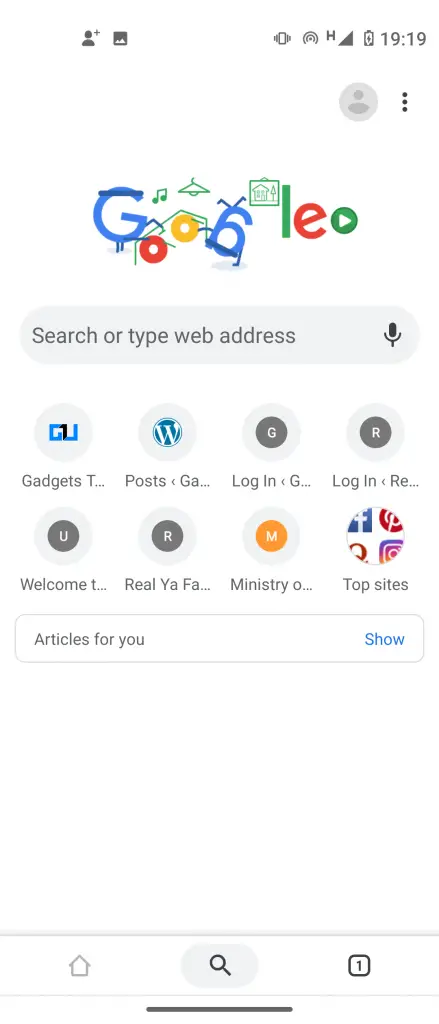 That's it. Now, when the browser starts after the relaunch, you will see the menu bar is now showing at the bottom of the screen.
Google has been constantly adding new features to its Chrome browser. You can also add dark mode to make it easier to read at night or even change its default font. Let us know what your favorite features are in Chrome.
Also Read: How to Get Dark Mode on Google Chrome for Android
The post How to Move Chrome Menu Bar to the Bottom on Your Android appeared first on Gadgets To Use.