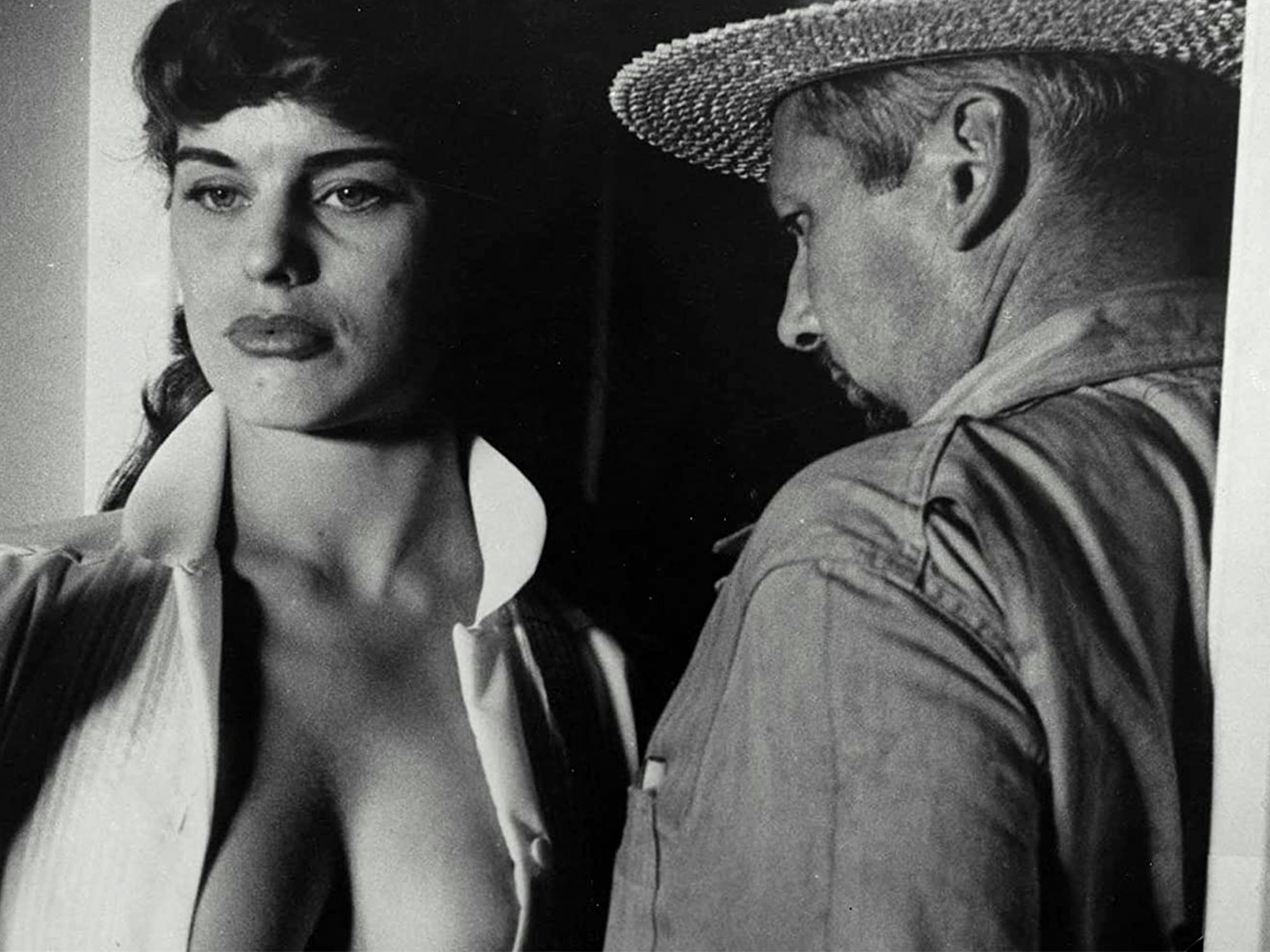 There was no sex in Russ Meyer's early films. Throughout the 1950s, some filmmakers found a loophole in America's strict censorship laws: documentary. By shooting films in nudist colonies, filmmakers were able to bring nudity to the big screen. While censor boards attempted to stifle these attempts, legally, they had very little to ground to stand on. With the opportunity of a lifetime, Meyer was about to transform the genre and change the landscape of American film forever.
During World War Two, Meyer worked as a wartime photographer, and after returning he planned on starting up a career in Hollywood. He had little success, and it was only in the late-'50s that his career took a turn as the nudist colony films, often referred to as "naturalist" movies, started to gain prominence. Although Meyer was initially reticent when offered to make one of these films for $24,000, he had a plan.
Combining the adolescent fantasy of x-ray glasses with the basic tenants of the naturalist film, Meyer came up with the concept for his first film, The Immoral Mr Teas. In the film, the titular Mr Teas acquires x-ray powers after visiting the dentist and can now see women naked. While shot in full colour, the film is relatively primitive; it features no sync-sound and is little more than a series of vignettes. Working within the scope of what was allowed in naturalist films, the nudity features no sexual touching and, despite the lechery of Mr Teas, was relatively chaste.
While even the naturalist films were screened in underground cinemas, The Immoral Mr Teas was given a wider release. Its meagre budget produced a healthy profit, and independent producers raced to imitate it, spurring a new genre which came to be known as "nudie-cuties". These films would feature female nudity within the scope of lighthearted comic premises and proved relatively successful, if not continually controversial. Mr Teas would also initiate Meyer's to the court system, as he had to defend the film against obscenity charges. In one Philadelphia case, a judge ruled that the film was not pornography but was "vulgar, pointless and in bad taste."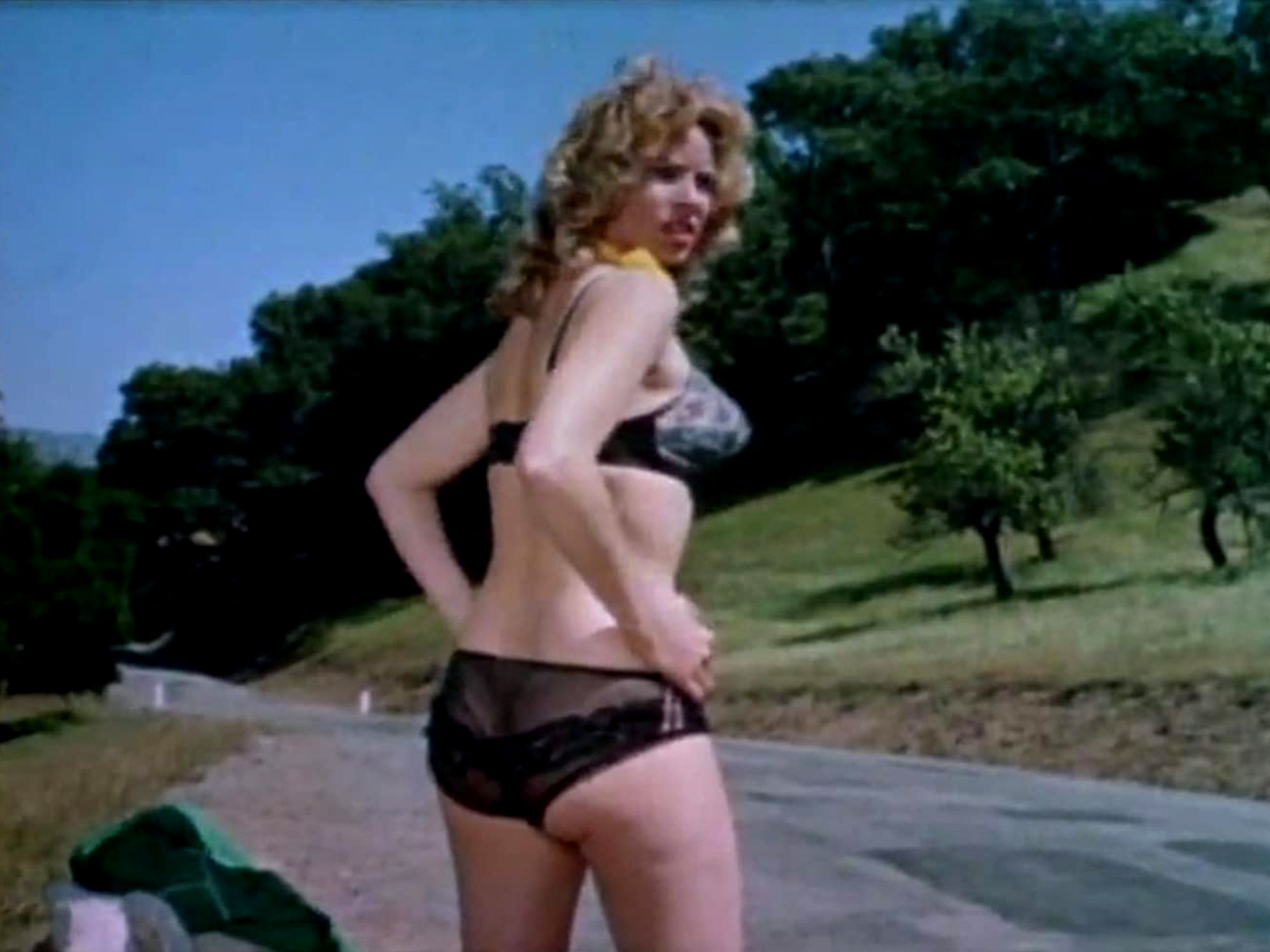 After the success of The Immoral Mr Teas, Meyer made two more nudie-cutie films, Eve and the Handyman and Wild Gals of the Naked West. With thousands of imitators, it was clear why Meyer's films rose to the top: he had a cinematic eye, boundless imagination and an ironic sense of humour. Inspired by his fantasies, Meyer felt that what turned him on would translate to a broader audience. But he quickly grew tired of the achingly adorable genre he invented and began taking even greater risks.
Among these new films were Lorna and Mudhoney, gritty black-and-white Southern Gothic noirs that integrated nudity into the storylines. Inspired, improbably by Italian neo-realism, these are among Meyer's most earnest efforts. Gone were the goofy antics, and the more camp aesthetics he'd refine over the decade were also absent. Both films were big successes and required Meyer's to defend his projects against new obscenity charges, paving the way for other filmmakers looking to take risks in terms of nudity and sex on the big screen.
While the immediate benefactors from his success were other sexploitation filmmakers, the reality was that Meyer's films (and their subsequent obscenity cases) were paving the way for post-Code Hollywood and the New American Wave of the 1970s that integrated sex and nudity into dramatic plots.
Meyer's work only gained in prominence over the ensuing decade, gradually refining his style with Faster, Pussycat! Kill! Kill!, Vixen!, and Beyond the Valley of the Dolls. While his films are not for all tastes, his travails in pushing the boundaries of sex on screen brought about significant changes, forever altering the look and feel of American film.
The post How Russ Meyer changed the face of American film appeared first on Little White Lies.