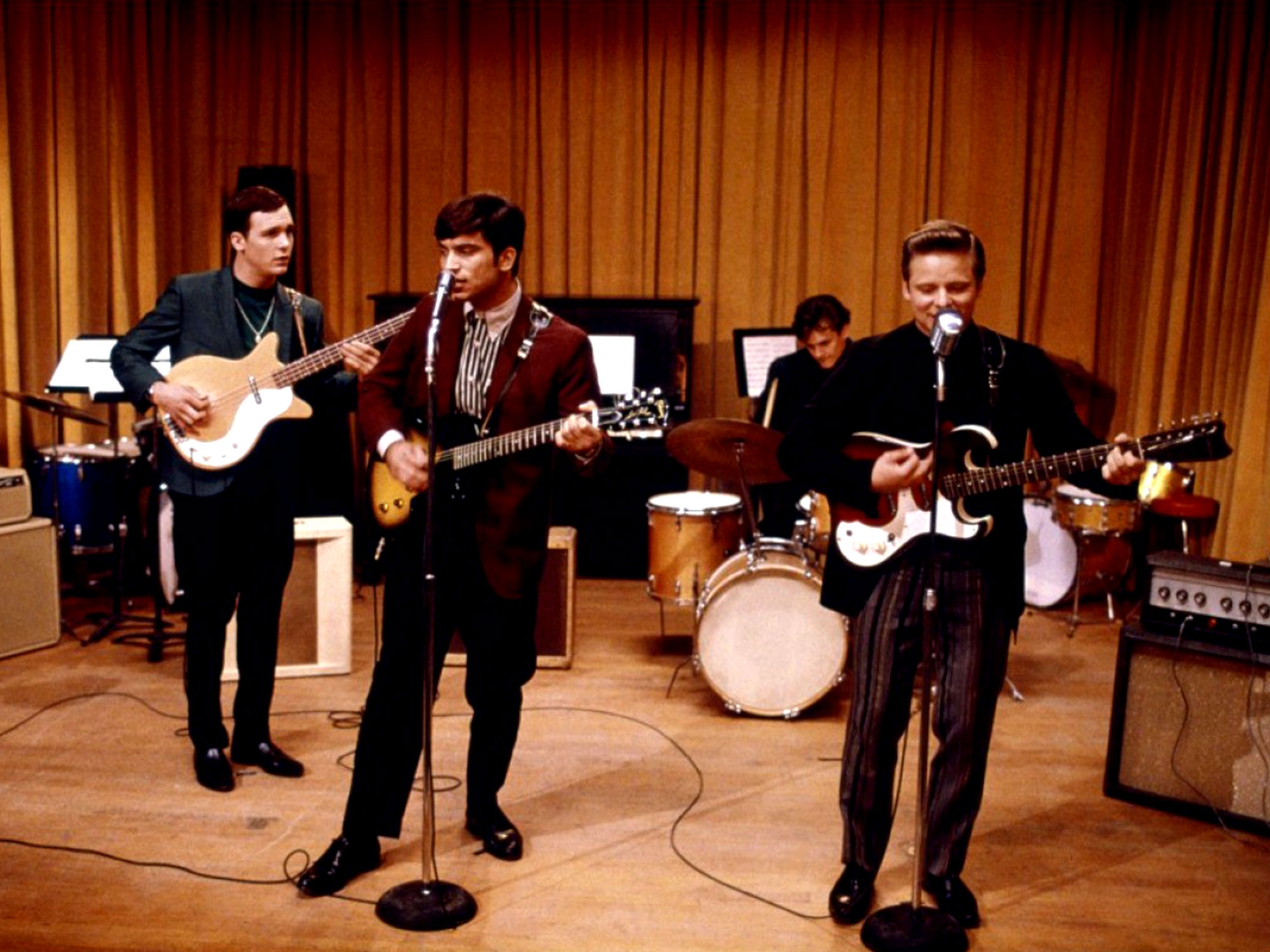 The sad news of Adam Schlesinger's death due to coronavirus-related complications had fans everywhere humming 'Stacy's Mom' in a low and sombre key. But the Fountains of Wayne hit, co-written with frontman Chris Collingwood, was far from the only earworm Schlesinger was responsible for.
An accomplished multi-instrumentalist with a knack for catchy, ironic pop songs, Schlesinger lent his songwriting genius to numerous movies and TV shows over the years. Most recently, he served as executive music producer on CW series Crazy Ex-Girlfriend, co-created by Rachel Bloom and Aline Brosh McKenna.
Almost 20 years before writing 157 songs for the show – including the Emmy-winning, La La Land-inspired 'Antidepressants Are So Not a Big Deal' – Schlesinger tried his hand at writing a retro melody for Tom Hanks' directorial debut, That Thing You Do!.
The 1996 musical comedy follows the meteoric rise of fictional band The Oneders (pronounced "One-ders", later restored to its original spelling by Hanks' character, seasoned record producer Mr White). It's 1964 in Erie, Pennsylvania and this Beatles-esque pop quartet are desperately pushing for their big break.
When Guy Patterson (Tom Everett Scott) steps in for former drummer Chad (Giovanni Ribisi) after he breaks his arm just before a talent show, he believes it's going to be for one night only. And his girlfriend Tina (Charlize Theron) couldn't agree more.
Once at the show, Guy tries to speed things up as Tina's impatience becomes more and more apparent. The drummer turns the ballad written by arrogant frontman Jimmy (Johnathon Schaech) into a song short enough to give Tina the time to refresh her makeup before their date.
Little does Guy know that his accidental uptempo will make 'That Thing You Do' into a snappy, peppy hit ready to take the Billboard charts and the hearts of hundreds of fangirls by storm, if only for a summer. Toying with the classic themes of '60s pop rock – primarily a consuming, unrequited love for a coquettish young woman — Schlesinger's song is delightfully self-aware and, crucially, impossible to resist.
After the film's release, Schlesinger explained that he wrote the track as a creative exercise right before Fountains of Wayne released their debut album. With his friend and producer Mike Viola providing the lead vocals and Schlesinger singing back-up, the perfect fake '60s bop was born. He didn't think his demo was going to be picked up, but its British Invasion-inspired groove sealed the deal.
Mirroring the fictional success of the band, 'That Thing You Do' entered the actual Billboard Hot 100 peaking at 41 and securing Schlesinger nominations for Best Original Song at the Golden Globes and the Oscars in 1997. Fiction and reality overlapped once more when Hanks established his production company and record label Playtone in 1998, naming it after the record company featured in the movie.
Remembering Schlesinger after his death, Hanks acknowledged the songwriter's pivotal role in creating Playtone. "There would be no Playtone without Adam Schlesinger, without his 'That Thing You Do'," he tweeted. "He was a One-der."
The post How Adam Schlesinger achieved pop perfection with That Thing You Do appeared first on Little White Lies.