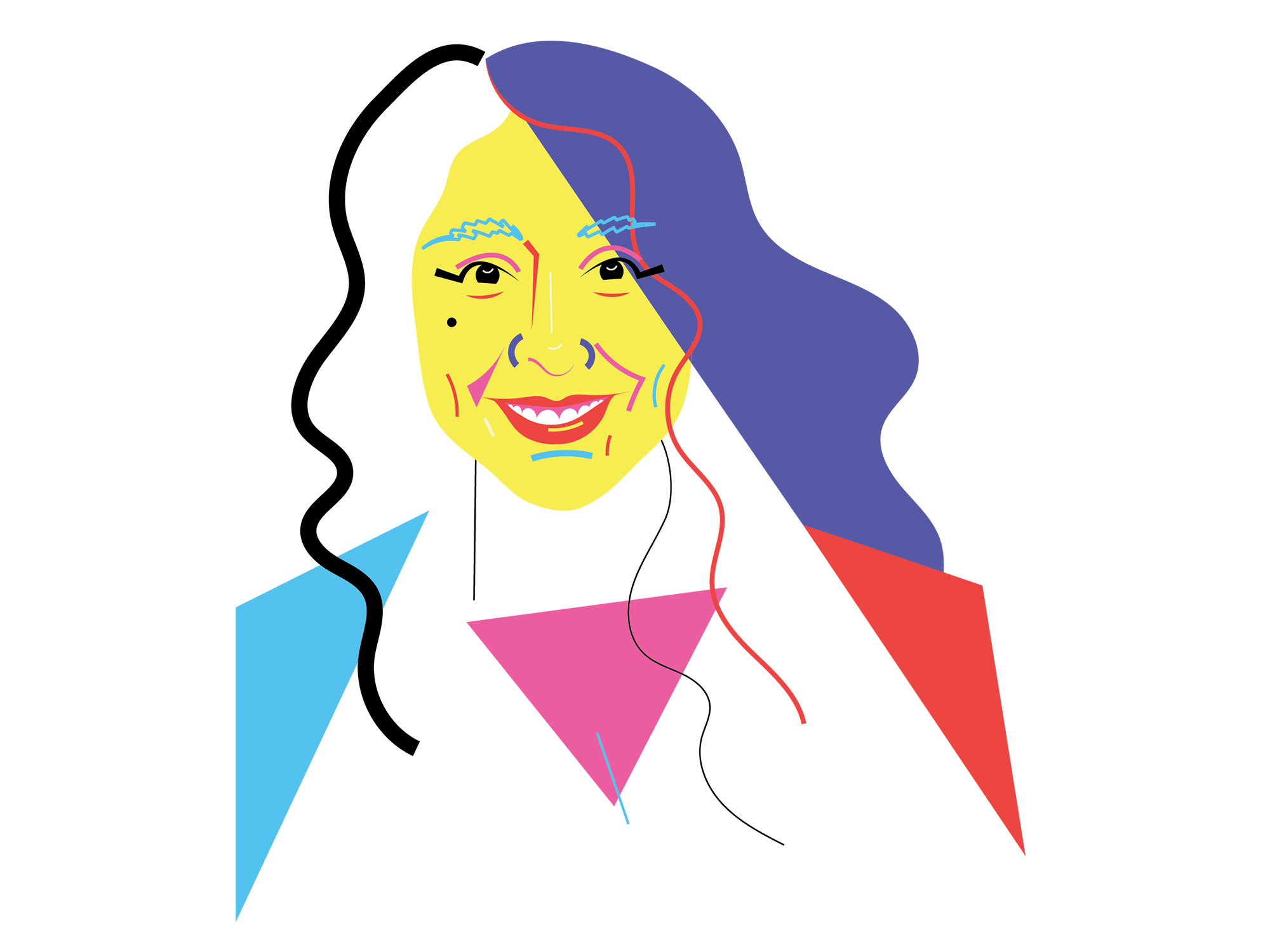 As the first female film director from Saudi Arabia, Haifaa Al Mansour's career has been built on breaking barriers. Her early, quietly radical documentaries about the women behind enforced veils, led to her entering the global stage with Wadjda, about a young girl determined to ride a bicycle and, like her creator, overcomes the obstacles of restrictive gender roles to reach her goal. Her new film, The Perfect Candidate, is a story of sisterhood and stubbornness in Saudi Arabia as Maryam, a country doctor, runs for municipal candidacy, spurred by a determination not to be silenced.
LWLies: How did you come up with the concept: the female doctor running for local government?
Al Mansour: Saudi Arabia is going through a transformation. We are rebuilding institutions. Women were only allowed to be doctors, nurses or teachers and the rest was limited because the society was segregated. The Arab world isn't used to female politicians but it is so important to be represented in office. The public will not vote for a woman but I wanted to show that we have to put ourselves out there, be a part of the conversation, and eventually we will get there. These collective experiences will shape the perception of women in the public conscience. My youngest sister is a doctor, and the next eldest is the life of the party, so I based Maryam and her sisters a lot on them.
In Mary Shelley, there's the legend of a subversive mother, much like the doctor, Maryam's, mother, a wedding singer who followed her dreams despite the gossip. Was that passion something you saw in your own upbringing?
Absolutely, though our society was very conservative, my mother was strong. She didn't adhere to the way women should be and wore a thinner veil than was culturally accepted. As a kid in public school, I was really embarrassed but it taught me what defiance is and how to shape your own values. It's very hard coming from a place like Saudi, we're very tribal and individuality is not cultivated or celebrated. It made me appreciate the space my parents allowed for me.
The story spends a lot of time in the female-dominated world of wedding singers. Where did that fascination arise from?
Entertainers in general in Saudi Arabia are not particularly valued. The conservative Islamist ideology is all about excluding art from the public space. Women with very limited economical means turn to such professions, but I feel it is very freeing and it shows a lot of resilience. I grew up in a small town where there was no entertainment besides weddings. It's one of the few places where you'd have a large group of women being themselves and having fun.
You've talked in interviews about a 'softer' approach to feminism in art. Could you elaborate?
Where I come from there's a lot of lines you have to be careful not to cross to get your film screened. But it's important to work within this limited artistic space and make it bigger. I want to be heard back home and it's important to bring a story that speaks to me and the people around me. It can be hard to introduce liberal ideas and the society is sceptical of a woman making films, so I like to bring people on my side, rather than clash with them and be aggressive with my storytelling.
A decade after having to direct Wadjda from inside a van, was filming The Perfect Candidate easier?
This time we had more legitimacy so I didn't have to be in the van. There was a very conservative person who called the police because they didn't want us to film in their neighbourhood, but we showed our permit, and the paperwork meant we couldn't be stopped. But still there is room to grow, and eventually people will feel safe to film on the streets without feeling harassed.
How do you want your viewers to take the film?
I strive to tell universal stories with a humour that will translate. I hope Western viewers can go beyond political conversation about oil and conflict and see the people, how they eat and think. It's amazing to shape art in the Kingdom and make meaningful films outside the mainstream to help expand our empathy. The industry is only just beginning and distribution is still quite small so we don't know how people will take the film but I think locals will come to see it because they know me.
The Perfect Candidate is released digitally on 27 March. For more info head to modernfilms.com
The post Haifaa Al Mansour: 'It's amazing to shape art in Saudi Arabia' appeared first on Little White Lies.