The Indian government, with the help of a Mumbai-based software company Inscripts, has launched its own video conferencing tool- Namaste. The video calling tool is currently available as a web interface in beta mode. It will be available for mobile and laptop both and the Android and iOS apps of Namaste are expected to launch this week only.
There has been a surge in the popularity of video calling apps in the wake of COVID-19 lockdown. US-based Zoom was one of these apps, but it has been in the news lately for some wring reasons also. The app was found guilty of a variety of security flaws. That could be the reason the government has launched its own alternative – Namaste.
Also Read: 10 Settings To Enable in Zoom To Make It Safe and Secure
What is Namaste?
Namaste is currently a web platform that allows you to make a video conference call with other people. It creates a meeting link and lets you share it with other participants. After that, it will allow group video calls with those people simultaneously. However, the web interface has not yet revealed the number of maximum participants in a call.
As per the report, when Namaste will come as a mobile app, it will let you switch to the rear camera as well by just tapping on a toggle. Moreover, it will also have the option of not using the camera and make an audio call. Other videos calling apps also offer this feature.
How to hold a meeting in Namaste?
Step 1: As of now, you can use it by visiting this website link and tap on the "Create new meeting" option.
Step 2: Now, add your name and it will show you Meeting URL, Meeting ID, and Meeting code.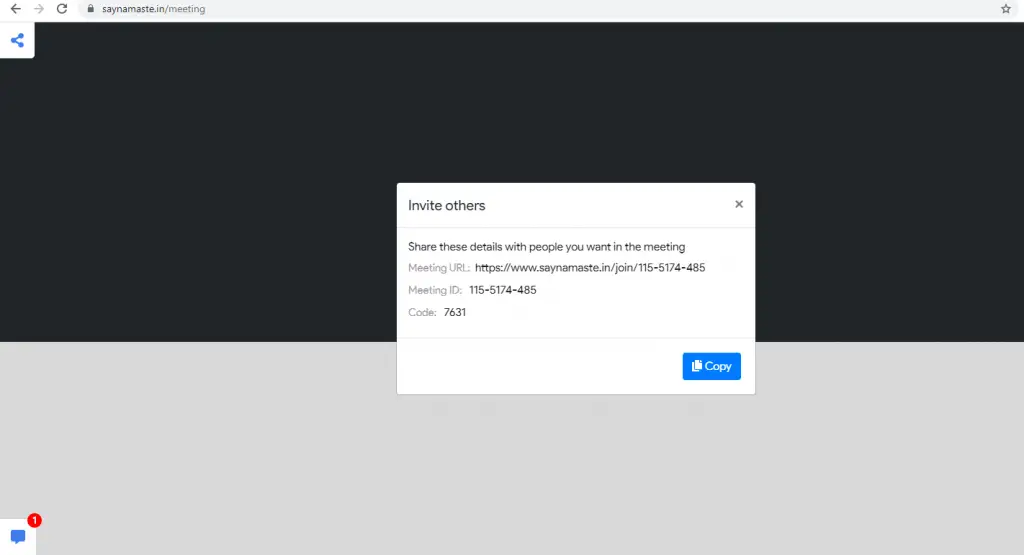 Step 3: You can copy these details and share them with others so that they can join the meeting.
Namaste doesn't make it mandatory that only the host can invite others to join a meeting. Here, anyone who has the meeting details can join the meeting.
Though the app is promoted by the government, it isn't necessary that it is more secure than Zoom. It is to be noted that the web platform of Namaste is currently in beta version and which is why it is prone to various security concerns and it might have undiscovered bugs.
We suggest you should sign up on 'Namaste' only when its stable version is rolled out.
Check out alternatives here- Zoom vs Google Meet: Which is Better for Video Conferencing?
The post Govt Launches 'Namaste' Video Conferencing Tool to Take on Zoom; Here's How it Works appeared first on Gadgets To Use.