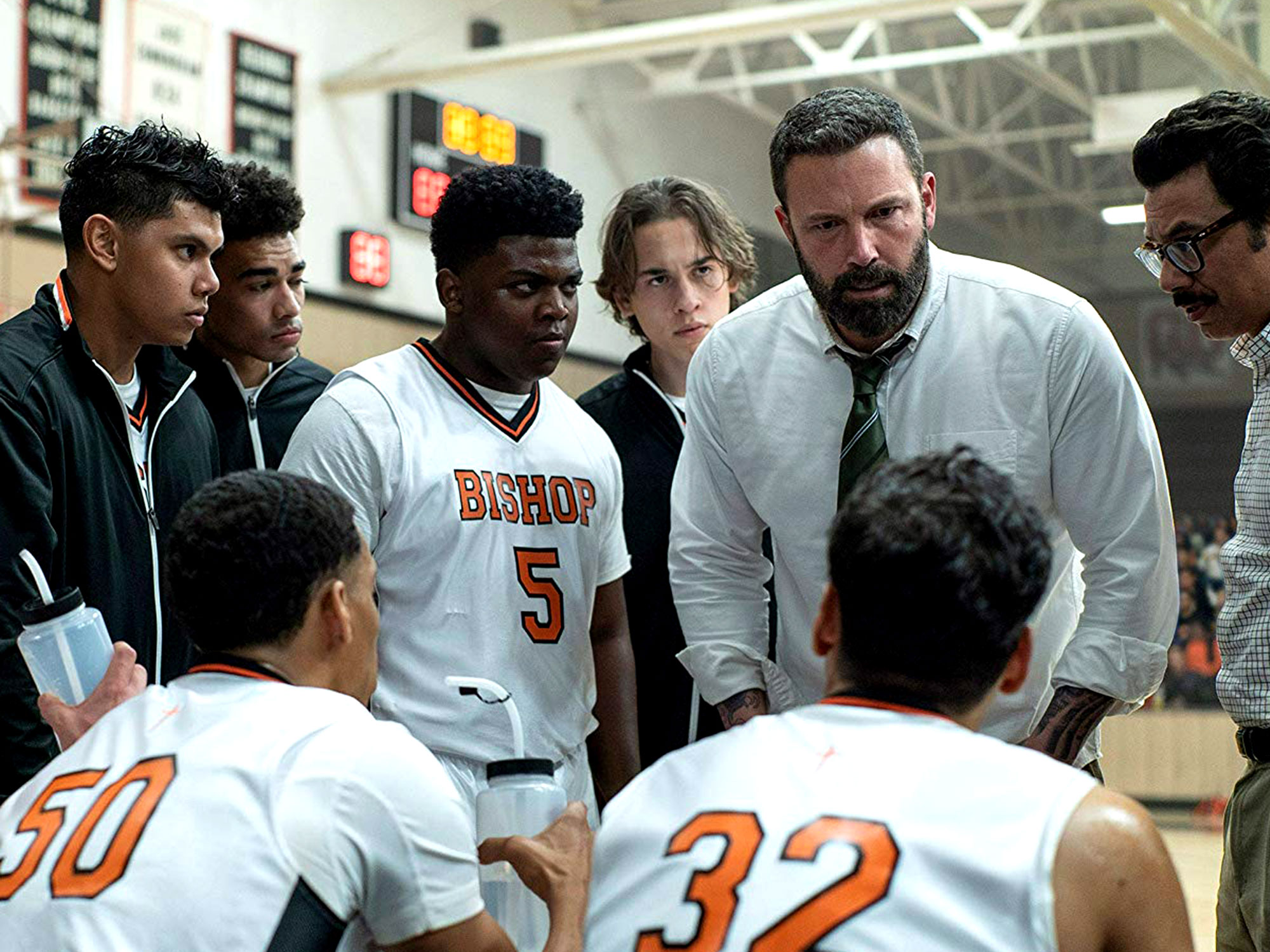 It's been a rough few years for Ben Affleck. After his brilliant turn as sneaky husband Nick Dunne in David Fincher's Gone Girl, he should have been riding high on a sea of critical acclaim, but instead the past six years have brought only miserable box office bombs, damning evidence of sexual misconduct, and memes. Lots of memes. Hollywood never keeps a good straight white man down though, and while The New Yorker pondered The Great Sadness of Ben Affleck, he was never really out for the count.
In a canny move on his part, Affleck has channelled some of his internal angst into Gavin O'Connor's Finding the Way Back, a sports drama that centres on a once-prodigious basketball player, who in middle age has found himself divorced, barely employed, and battling alcohol addiction after suffering a family tragedy. When the film was released in the US, a well-timed New York Times profile of Affleck detailed the personal aspects of the film, emphasising how much of himself had gone into the role of Jack Cunningham, and that he drew on his own experience of alcoholism and rehabilitation to bring authenticity to the character.
Certainly Affleck's performance here feels a million miles away from the monosyllabic grimacing of his stint as Batman; there's a sense of self-loathing and disgust that runs deep within Cunningham, and as a blue-collar worker with no outlet for his emotions, he struggles to see a way out of the lifestyle he's fallen into.
He's asked to take on a basketball coaching job at his former high school, where ghosts of his glorious past linger, and he reluctantly agrees, though it's hard to reconcile his newfound passion with his illness, and in ignoring or denying it, Cunningham only spirals deeper into despair. It's an authentic, unglamorous portrayal of a substance abuse problem frequently normalised in society and art, and there's not an inch of vanity in Affleck's performance – he's compelling to watch, perhaps even more so knowing that there's some truth in it all.
It's a shame that this committed and surprisingly honest turn from Affleck is let down by a formulaic script, which sees Cunningham try to instil a work ethic into a scrappy band of high school basketball players who are indifferent to his presence. It's a story we've heard before in the likes of The Bad News Bears and A League of Their Own: 'I'm teaching the kids, but really the kids are teaching me'.
While Finding the Way Back does attempt to dispel the cinematic myth that years of trauma can be undone in a matter of months, it still does so with a heavy dose of schmaltz. Still, it's worth it for Affleck, and hopefully going forward, he'll trade Hollywood slickness for something a little more authentic.
The post Finding the Way Back appeared first on Little White Lies.