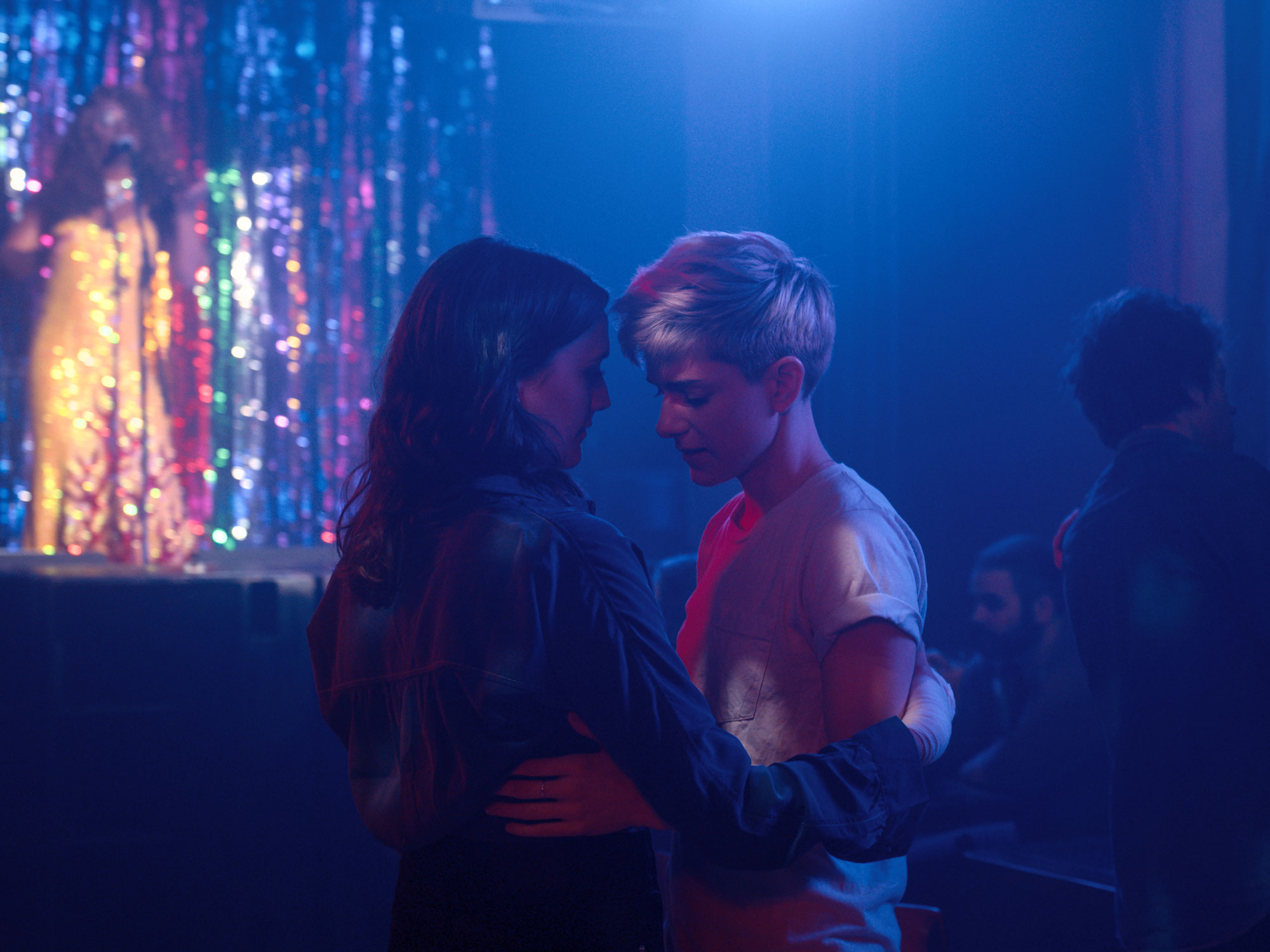 Stand-up comics pivoting to television is a tradition that dates back to Bob Newhart and Robin Williams in the 1970s. It isn't all talking in front of a paying audience – sometimes they play aliens from outer space – but the profession itself has been utilised as part of the narrative on several shows including Seinfeld and the short-lived Mulaney.
On Seinfeld, each episode was bookended with a set from Jerry, feeding into the idea of a stand-up persona. Blurring the lines even further is Channel 4 and Netflix's latest co-production, Feel Good. Starring and co-created by Mae Martin, a personal tale of addiction and intoxicating love takes centre stage.
Hailing from Canada, the London-based comedian has previously discussed her addictive personality in the Netflix special 'Dope'. "When you're doing something compulsively despite it having negative consequences in your day to day life," is how Martin describes the self-soothing behaviours of addiction whether Bette Midler, comedy, drugs or love – all of which have been Martin's choice of "poison" in the past. Feel Good takes the concept of substituting one unhealthy obsession for another and frames it within a romantic comedy set-up, resulting in a fresh take on a well-worn genre.
Embarking on a new relationship while grappling with the ups and downs of recovery comes with its own set of challenges. A meet-cute at the Gag Bin comedy club provides the lightning bolt moment introducing Mae to George (Charlotte Ritchie), which sees the pair fall into coupledom at an accelerated pace. Matters are complicated further as the pragmatic George has never been in a sexual relationship with a woman and she doesn't know how to breach this subject outside of the love bubble.
Power dynamics shift throughout, delivering vulnerable moments from both Martin and Ritchie. Heady feelings are counterbalanced with paranoia and rampant insecurity that threatens this new union. Throughout the six episodes, director Ally Pankiw deploys bird's-eye view shots of the bed and close-ups that emphasises the intimacy of the performances, inviting the audience to witness the roller coaster of emotions from the front row.
Temptation is never too far away, particularly in a profession in which it isn't unusual to see someone doing coke backstage. A Narcotics Anonymous group provides an outlet for Mae, but she uses the group sessions to discuss her relationship issues as much as substance abuse – her intense romanticism is an extension of her addictive behaviour. The latter is explored in detail during a sojourn to Blackpool.
This standout episode features a terrific performance from Lisa Kudrow as Mae's mother, Linda. Old resentments rear their ugly head, giving Kudrow and Martin an opportunity to dig deep into the complex mother/daughter dynamic, while also letting their comedic instincts shine through. Feel Good is at its most potent when it undercuts the intense emotionality with a joke.
The addictive impulses Martin discusses in her stand-up are depicted in a way that might have you wondering if this couple are doomed from the start, but like any good romantic comedy, the case is made as to why they should be together. Achingly sad at times, Feel Good will no doubt draw comparisons to other recent female-fronted comedies featuring a lead character with a messy love life. However, the portrayal of addiction, gender identity and sexuality ensures that anyone who makes this observation isn't paying attention to what is unfolding on screen.
Feel Good season one airs on Channel 4/All4 on March 18 and Netflix on March 19.
The post Feel Good offers a fresh, relatable depiction of addictive love appeared first on Little White Lies.