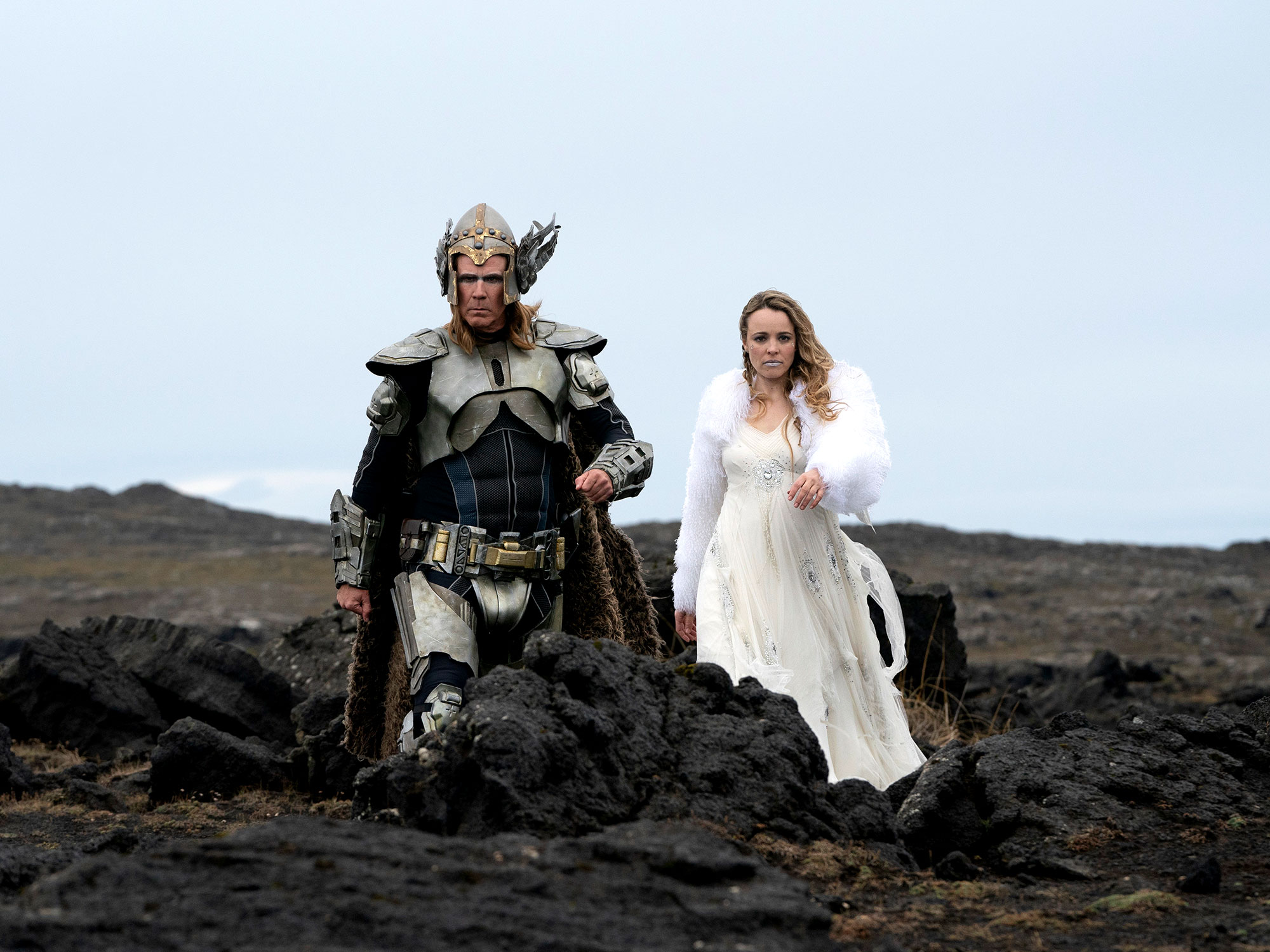 As a performer, Will Ferrell is a single string to his bow kinda guy. There's a moment in David Dobkin's breezily formulaic Eurovision Song Contest: The Story of Fire Saga where he his doltish man-child Lars is out at sea in his father's small fishing boat. He panics and starts flapping about screaming, "Where's the exit?! Where's the exit?!" while the crew look on in amazement.
It's a dictionary definition of Ferrell's go-to comic schtick, and while it often manages to be fairly amazing, it is also instantly symbolic of the fact that this film isn't doing anything new or exciting with its performers or, indeed, its story or the manner in which its crafted. It's a straight-down-the-middle, competition comedy centred on Europe's flag-waving nexus of high camp, Eurovision. And it works on those very modest terms.
As a young boy, Lars hears ABBA performing 'Waterloo' live during the 1974 contest and decides from that very moment on to dedicate his life to music, specially, claiming victory at Eurovision. It's a believable epiphany – who wouldn't want to emulate the melodic perfection of ABBA?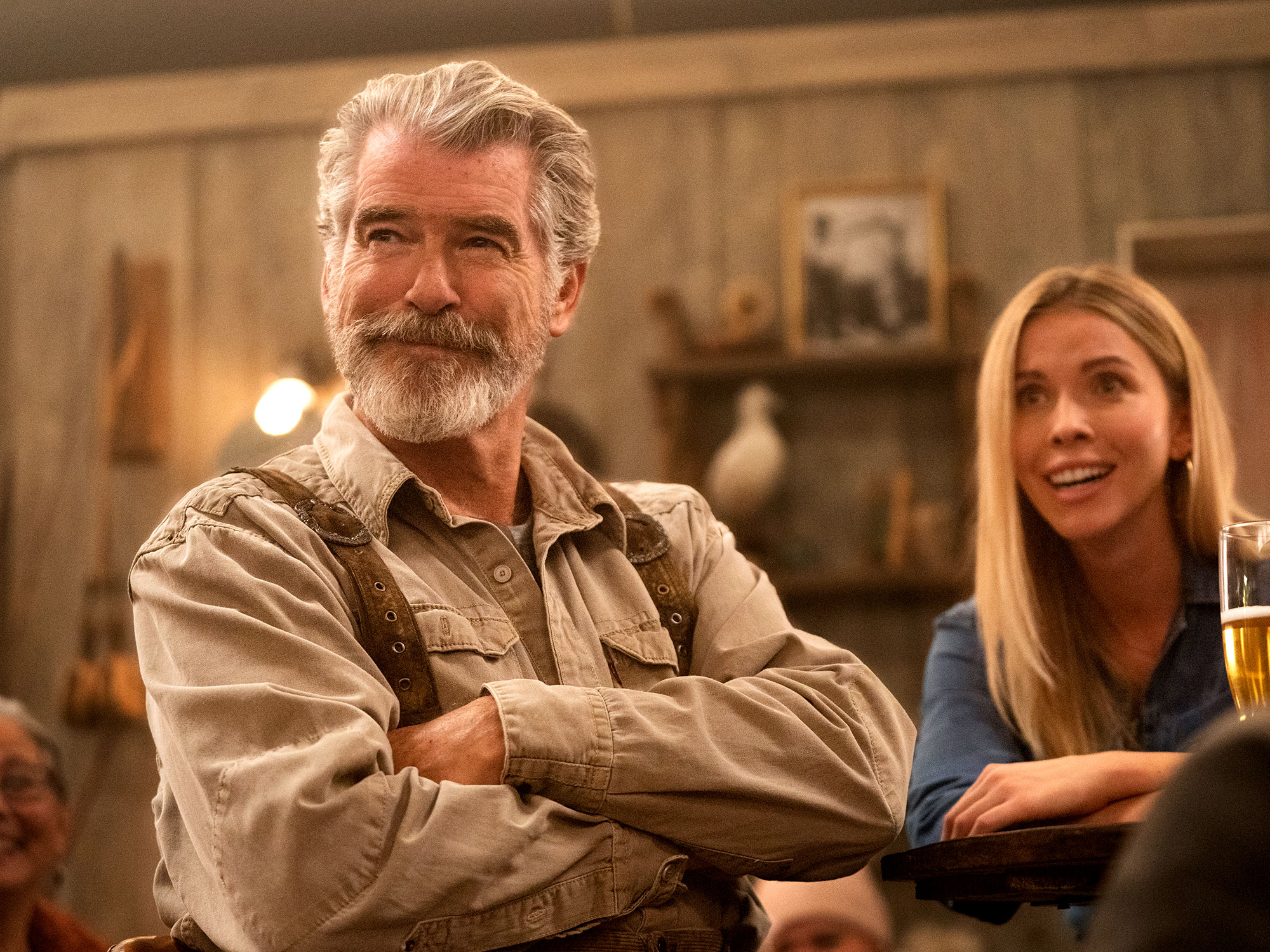 One hitch is that the boy happens to be the son of a gruff, small-town Icelandic fisherman played by Pierce Brosnan who declares the idea is idiotic. The other hitch is that the boy, Lars, grows into – of course – an accident-prone man child, albeit one who has developed basic Europop songwriting skills and a kookily talented partner in Rachel McAdams Elf-obsessive Sigrit. There's an unspoken romantic affection between the pair which may or may not come to fruition.
Their band, Fire Saga, boasts a repertoire that includes a cover of Pharrell's 'Happy' and a beloved ditty named 'Ja Ja Ding Dong' which sends the local drunks into paroxysms of violent joy. When, in a strange bureaucratic snafu, they're chosen to represent Iceland in Eurovision, we follow their fish-out-of-water adventures in Edinburgh where everything seems to be going wrong, until…
It's an amply charming time-passer that has been custom built to service fans of light entertainment singing competitions while also packing in plenty of winks and name checks to the icons of Eurovision past. Dan Stevens plays the moustache-twirling Russian favourite Alexander Lemtov whose song 'Lion of Love' mixes operatic vocals, Spanish guitar and techno.
There are zero surprises in terms of plot, but the tear-jerking finale manages to be more impactful and emotional than expected. It's likely down to McAdams, who has recently distinguished herself as a fine comic performer with a range and command of nuance that Ferrell has or never will be able to achieve. She's funnier when doing nothing than Ferrell is doing his usual yarping.
The post Eurovision Song Contest: The Story of Fire Saga appeared first on Little White Lies.