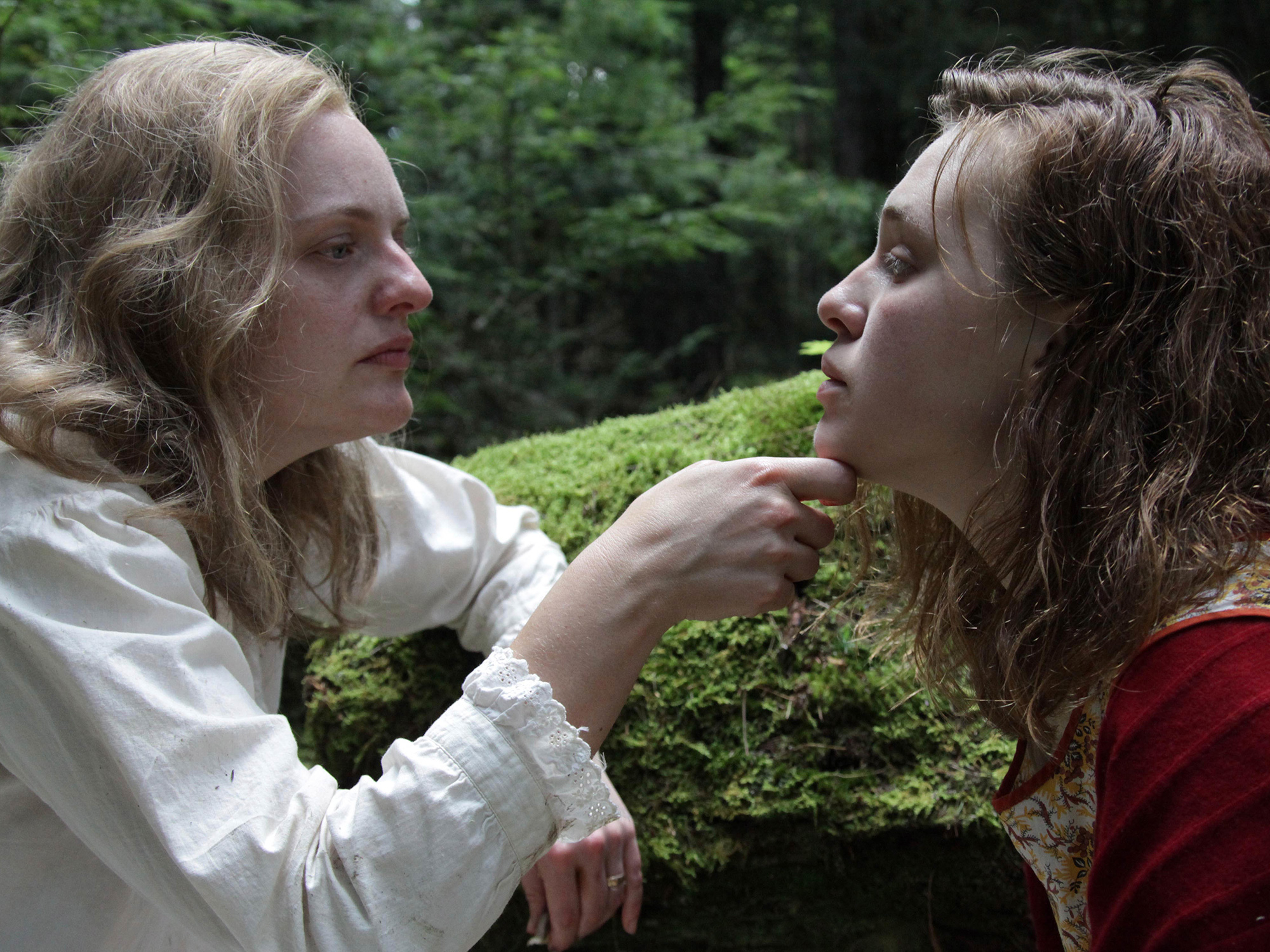 How delectably apropos: in a sublime cosmic coincidence that Shirley Jackson herself would've probably appreciated, her new biopic (which finds the noted writer cooped up in her house, slowly losing it as she throws herself at futile creative pursuits) comes to the public next month (just as we've been forced into approximately similar conditions).
Josephine Decker opened the simply titled Shirley at Sundance a few months and several eternities ago, and it's been building buzz since as one of the most well-reviewed selections at the festival. And much of that praise has revolved around Elisabeth Moss' lead performance as Jackson herself, all spiky witticisms and alienation offenses, a fitting follow-up to her tour de force in last year's Her Smell.
The script joins Jackson at a time of creative block, as she prepares her next major work with no one but her professor husband (Michael Stuhlbarg) for company — until, that is, a younger couple (Logan Lerman and Odessa Young) move in to their spare room and trigger an intense psychodrama between the quartet. As Jackson grows increasingly volatile, she begins playing diabolical mind games with the captives in her stately manor.
The trailer plays up the film's occasional breaks from reality, a softly experimental bent that made Decker's previous feature Madeline's Madeline such a triumph. The most arresting shot plops Jackson and her desk in the middle of her backyard and floods her with a harsh spotlight, a surreal tableaux visualizing a fragile state of mind.
At a time when everyone's hard up for good new art films, Decker's latest should arrive as a salve, and the closed-door trapped-in-the-house quality should only amplify that. At the very least, this should cement Moss' reputation as one of the greatest working actresses on the planet right now, an unpredictable talent reliable only in her excellence.
Shirley comes to VOD services in the US (Google Play, Amazon, YouTube, Vudu) on 5 June.
The post Elisabeth Moss goes a bit mad while sequestered indoors in the Shirley trailer appeared first on Little White Lies.