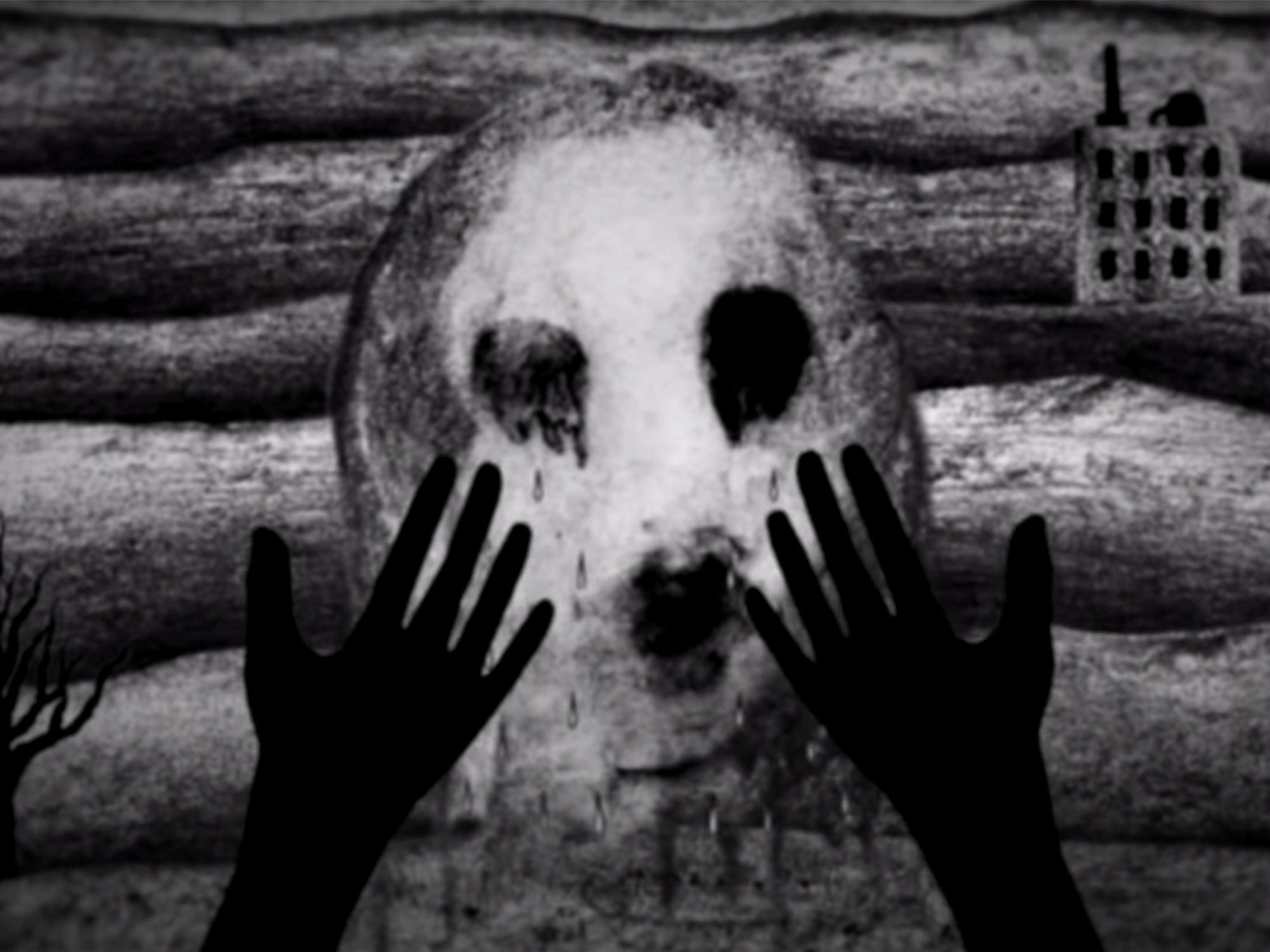 For the past month, David Lynch's YouTube channel has been the province of self-recorded clips in which the noted filmmaker and artist delivers daily forecasts for weather in the Los Angeles area. A gift to the most hardcore fans, it didn't give those invested in the man's cinematic output a whole lot to pore over, but now a new video has appeared in the so-called David Lynch Theater as a more decisive creative statement.
Lynch has finally given the world a look at Fire (Pozar), an animated short and collaboration with Polish-American composer Marek Zebrowski that's been a long time coming. During a talk at the USC School of Music in 2015, Lynch made mention of a follow-up to his 2007 album with Zebrowski, articulating an intention to give the musician free license to interpret a set of given visuals however he might please.
The result of this experiment has now been made available, a disturbing synthesis of sound and image joined by a taste for the eerie. Lynch gets back in the saddle of animation, returning to the crude surrealistic style of his early avant-garde short Six Men Getting Sick (Six Times). In stark black-and-white, he privileges irregular lines and movements suggesting the work of a human hand, making the nonhuman elements (antlered monstrosities, a floating worm that wriggles out of the sun) even more uncanny.
It's all accompanied by moaning strings from the Penderecki Quartet, Zebrowski's kindreds in the Polish music world. They take the principle of translation from image to noise and run with it, creating an equivalent for Lynch's on-the-move pointillism with the pizzicato plucks going along with it. As the proscenium arch that frames the beginning of the short would suggest, it's more of a mixed-media art project than a proper film.
Lynch has grown increasingly generous with the long-languishing bits of his catalogue as of late; "Fire" arrives hot on the heels of What Did Jack Do?, another short unseen for years until the director loosed it on the Internet with no warning. It's a nice stopgap solution while we're all focused on surviving the lockdown, but true disciples still await the holy grail that may never come: a new feature.
The post Descend into madness with a new animated short from David Lynch appeared first on Little White Lies.